Today's mulligan stew salutes Bob Dylan on his 72 birthday.
His influence on the music of our lives is staggering.
Rolling Stone magazine named their Top 100 artists of all time.
Beatles were One
Dylan Two
Elvis Three.
We'll be playing Zimmy and some artists info tended by him.
Also two guests
Matt Rose from The Matinee
David Sancious from the Original E Street band who's touring with Sting and Peter Gabriel this year.
Enjoy!!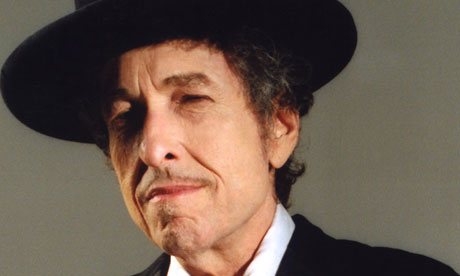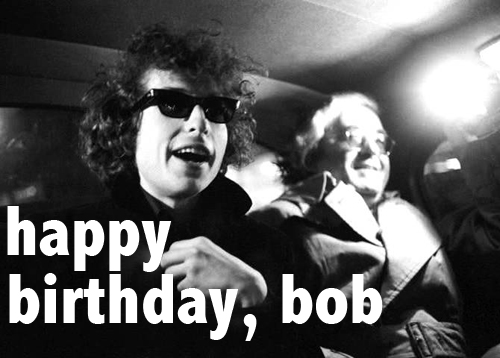 | | | |
| --- | --- | --- |
| go it alone | Beck | Guero |
| shake your hips | Joan Osborne | Single |
| Do the Memphis Grind | Duke Robillard | Groove-a-Rama |
| High Water (for Charlie Patton) | Bob Dylan | High Water EP |
| Forever Young | The Band | High on the Hog |
| | | |
| Proud Mary | John Fogerty | Wrote a song for Everyone |
| Love minus Zero/No Limit | Doug Salm | The Return of Wayne Douglas |
| Highway 61 (Revisited live) | Bob Dylan and The Band | The Collection: Before The Flood |
| Like a Rolling Stone | Bob Dylan and The Band | The Collection: Before The Flood |
| | | |
| Young and Lazy | The Matinee | We swore we'd see the Sunrise |
| Matt Rose | The Matinee | Interview |
| The Road | The Matinee | We swore we'd see the Sunrise |
| Soon as I get paid | Keb Mo | Slow Down |
| Get back | Al Green | Green is Blues |
| Rollaway | Burton Cummings | Above the Ground |
| | | |
| Zero and Blind terry | Bruce Springsteen and the E Street Band | Tracks |
| Downside Up | Peter Gabriel | New Blood |
| David Sancious | David Sancious Interview | Guest |
| Heavy Cloud. No Rain (live) 2011 Remix | Sting | The best of 25 Years |
| Go wherever you wanna go | Patty Griffin | American Kid |