THE SHOW
Podcast: Play in new window | Download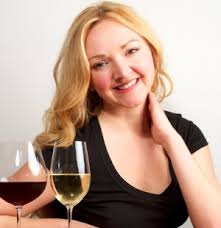 We start where we should start – with
The Wine Diva
and Part Two of her 2013 Top 100 wines under $20.00.
These are wines that have been personally tested and tasted by
Daenna van Mulligen
and found exceptional.
If you think about all that's up ahead, Parties, House visits, gifts for family, friends and business contacts..why not have a listen to Daenna's list?
All great wines. Under $20? Come ON – whats not to like about that?
www.winediva.ca
www.winescores.ca
[divider]
A collaboration between Chef Daryle Ryo Nagata and third-generation fisherman
Paul Puratich
,
Seventeen89 Restaurant +Lounge
is the Vancouver's West End's tastiest new local with a storied history. The partners share a love of delicious, unfussy food made with the very best ingredients they can find.
With one partner
Capt Pau
l , who's spent most of his life at sea,
Seventeen89
offers an abundance of fresh-off-the-boat fish and shellfish, plus creative vegetarian and gluten-free dishes, tasty tapas and Alberta Spring Creek Ranch beef. @1789 Restaurant on Facebook and Twitter.
I find the boys stories as interesting as the room. Especially the family background of Chef Nagata whose GrandFather and Father were sent to Lethbridge against their wishes by a government panicked by World War Two.
Quite a story here.
www.1789.ca
[divider]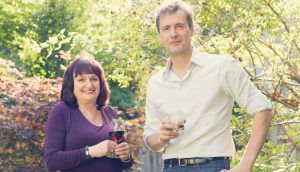 Seasoned cookbook author and food columnist for the
Globe & Mail
,
Lucy Waverman
, has paired up with
Beppi Crosariol
, wine columnist for the Globe & Mail to bring us an inspiring book,
The Flavour Principle
, full of delicious recipes and thoughtful wine accompaniments.
Every great dish has a centre of gravity, a flavour or essence that pulls together other ingredients into a coherent and compelling whole. Indian curry spices, fiery Thai chilies, lemony citrus, smoky barbecue rubs—these are all flavours that we adore and that get our taste buds asking for more. Flavour is, quite simply, what makes us passionate about food and drink.
At last, here is a cookbook that focuses on this fundamental concept.
Organized around eleven distinctive tastes, from spicy to tart to bitter and beyond,
The Flavour Principle
features more than thirty gorgeous menus with complementary—and sometimes surprising—beverage pairings. Covering flavours from all over the world, this cookbook is a journey around the globe. Modern and eclectic in approach, The Flavour Principle has broad appeal to food and wine lovers. Like A Matter of Taste before it, The Flavour Principle sets a new standard in food and- beverage pairing cookbooks.
LUCY WAVERMAN
is a leading Canadian food writer. Author of eight cookbooks, she has won numerous culinary book awards and honours. She is the food editor of the popular Liquor Control Board of Ontario magazine, Food and Drink (600,000 readership), and writes a weekly column for The Globe and Mail's Life section and a bi-weekly columnin its Style section.
WEB: lucywaverman.com
FACEBOOK: Lucy Waverman 's Kitchen
TWITTER: @lucywaverman
BEPPI CROSARIOL
has been The Globe and Mail's wine and spirits columnist for twelve years. His columns regularly cause a rush on liquor stores across Canada as avid readers run to buy up his recommendations. His readership is broad, covering both the establishment and younger urban drinkers who want guidance on wine and great tips on less expensive bottlings, served up with candour and humour.
http://www.harpercollins.ca/books/Flavour-Principle/?isbn=9781443413435
[divider]
Frank Giustra
–
Domenica Fiore Olio Reserva Olive Oil
Movie financer and master mind behind some of the most outstanding mining transactions in Latin America,
Frank Giustra
, Canadian born banker joined Mexican Billionaire
Carlos Slim
and
President Bill Clinton
to fight poverty in the region.
Rather than attempt to list all of Franks business credits..May I suggest you just Google his name?
Now. About Frank and his Olive Oil..
Frank Giustra
always carries several bottles in his luggage whenever he travels.
It has only been three years since Frank bought his first olive tree in Umbria, Italy. At the time, he knew nothing about olive oil and was buying it at Safeway like everyone else.
But
Domenica Fiore Olio Reserva
, named after his mother, has received the highest score of more than 700 entries from 22 countries at the inaugural New York International Olive Oil Competition.
He has always loved food, but now he is obsessed.
Domenica Fiore Olio Reserva
extra virgin olive oil ($34.95 for 500 ml) is encased in stainless steel bottles, and vacuum sealed with nitrogen to preserve antioxidants and polyphenols. Each bottle is labeled with a hand-written lot number
This interview covers how it all began for him..the difference between olive oils..how freshness is a the heart of his oils.
Enjoy!!!
www.domenicafiore.com
[divider]
STORIES WE'RE WORKING ON:
Brian Skinner – wins BC Gold Medal Plates – with a Vegetarian Dish. (Owns The Acorn)
Chefs David Hawksworth & Suzanne Goin – talk food, books and …food!!
Nicolo D'Afflito from Frescobaldi
The Wine Diva and Ed Flaherty from Tarapaca..at West
Matt Sekeres – Team 1040
Warwick Ross – Director of Red Obsession
Winemaker at Norton
Back to La Morra in Barolo
Benjamin Bridge Turning Canada on to Nova Scotia Bubble