Here's the deal for Super Bowl Week and weekend.  We start with Street Food City 3..a gathering of some of Vancouver's Best food Trucks. Second half of the show has four guests: Matt Anderson, Colin Linden and Sharon Jones..Plus The Wine Diva has a long list of wines meant for Super Bowl Weekend Food Pairings. Enjoy!!
Podcast: Play in new window | Download
 [divider]
 THE SHOW 
Street Food City
 – one of 
Dine Out Vancouver Festival's
signature events – returns for its hat trick year, tempting the masses with a rotating array of nearly two dozen food carts and trucks.
Our guests include:
Roaming Dragon
REEL Mac and Cheese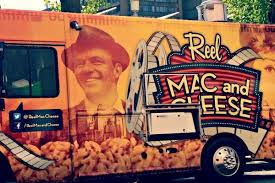 Vij's Railway Express
Mom's Grilled Cheese
Soho Road
Mangal Kiss 
Kaboom Box 
All the interviews take place around the very busy Vancouver Art Gallery.  This was such a blast.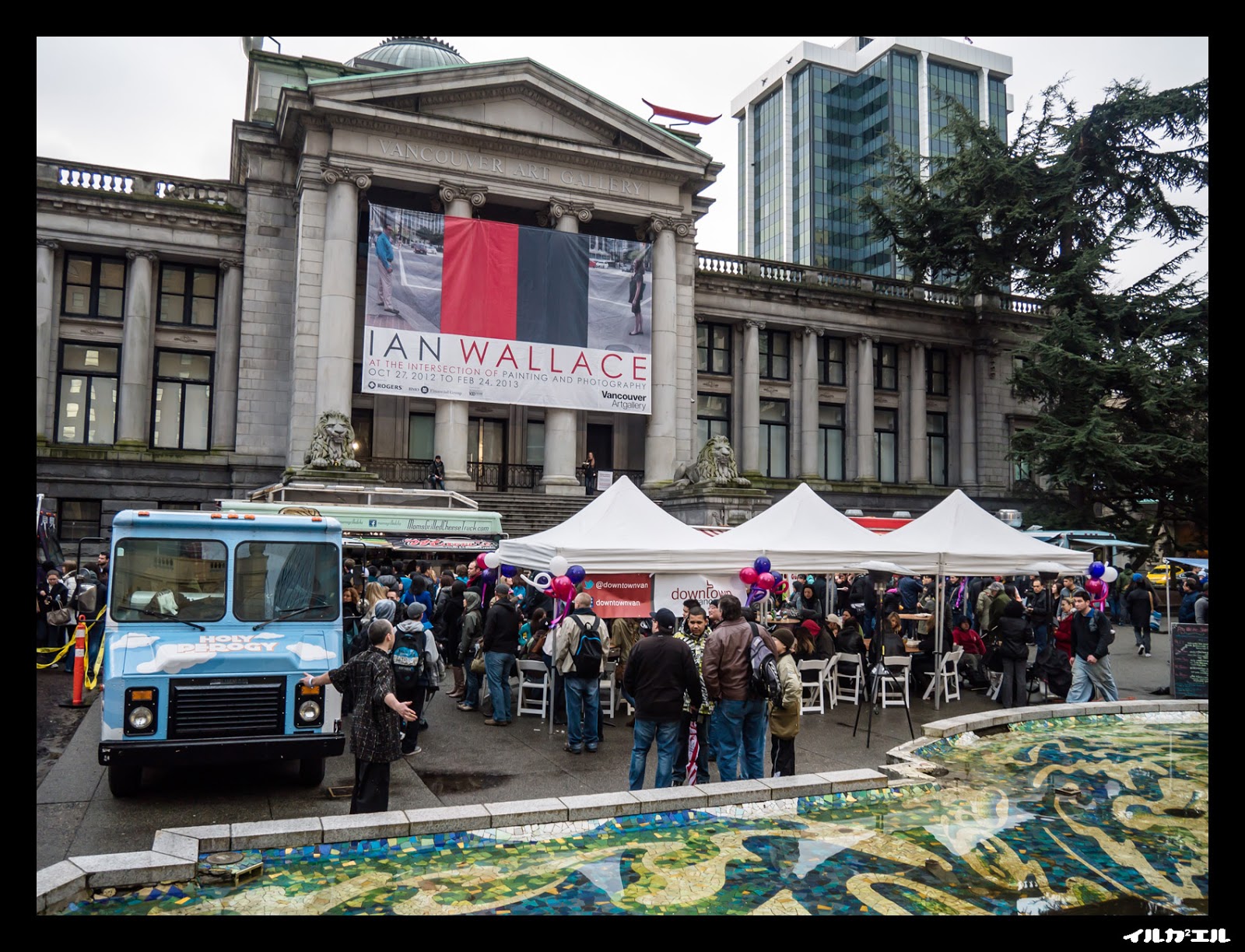 www.dineoutvancouver.com
http://www.dineoutvancouver.com/events/street-food-city/
          [divider] Segment Two starts with 
Colin Linden
  (Blackie and the Rodeo Kings)
Sharon Jones
 (and the Dap Kings) and 
Matt Anderson
, the one man music wonder.
They all talk about their relationship to wine but also food.    
Colin
is a huge wine fan..knows his stuff.
Sharon
has just released a new LP "Giver the people what they want" but the music had to wait until Sharon battled Cancer. We talk about how she changed her diet during ther battle. Matt Anderson met me at
Memphis Blues
on Commercial in Vancouver. The room smelled of smoky ribs etc.. To my surprise Matt is not so much a wine guy but a Scotch fan. I think I heard him say he had 200 bottles?? [divider]  And we finish with  hockey fan
Daenna van Mulligen
recommending wines for the NFL Super Bowl weekend.
We couldn't get all her suggestions in but the original list is posted .
2.   Conundrum Red, California
3. Argento Reserva Cabernet Sauvignon, Mendoza Argentina
4. Nathalie Bonhomme 'el petit bonhomme', Jumilla Spain
5. Citrusdal Wines 'Six Hats' Cabernet Sauvignon, Western Cape South Africa
6. San Felipe 'Classic Label' Malbec~Merlot, Mendoza Argentina
7. Circus Malbec, Mendoza Argentina
8. Rodney Strong 'Knotty Vines' Zinfandel, Northern Sonoma, California
9. Longview 'Devils Elbow' Cabernet Sauvignon, Adelaide Hills Australia
10. Langmeil 'Valley Floor' Shiraz, Barossa Valley Australia
11. Black Sage Vineyard Cabernet Franc, Okanagan Valley BC
12. Kangarilla Road 'Hellbent' South Australia
13. Cono Sur Organic Pinot Noir, Colchagua Valley Chile
14. Navarro Lopez Rojo Granrojo Tempranillo, Castilla Spain
15. Wolf Blass Yellow Label Cabernet Sauvignon, South Australia
16. La Poderosa Reserva Cabernet Sauvignon, Rapel Valley Chile
17. Quarisa '30 Mile' Shiraz, Australia
18. Wirra Wirra 'Scrubby Rise Red' Adelaide South Australia
19. Castillo de Monseran Garnacha, Carinena Spain
20. Bodegas San Alejandro 'Pablo' Old Vine Garnacha, Calatayud Spain
21. Township 7 'Reserve 7', OkanaganValley BC
22. Vina Las Perdices Cabernet Sauvignon, Mendoza Argentina
23. Diabolica Red Wine, Okanagan Valley BC
24. Cryptic Red Blend, California
25. Vinaceous 'Snake Charmer' Shiraz, McLaren Vale South Australia
26. Chateau Ste. Michelle Merlot, Columbia Valley Washington
27. Chateau de Jau 'Le Jaja de Jau' Syrah, Pays D'Oc France
28. Henry's Drive 'Morse Code' Shiraz, South Australia
29. Mt. Boucherie 'Family Reserve' Zinfandel, Okanagan Valley BC
30. Bodegas Ateca 'Garnacha de Fuego' Calatayud Spain
31. Monster Vineyards 'Monster Merlot', Okanagan Valley BC
32. Peter Lehmann 'Portrait' Shiraz, Barossa Valley, Australia
33. Miopasso Primitivo, Puglia Italy
34. Concannon Reserve Syrah, Okanagan Valley BC
35. Vasse Felix Shiraz, Margaret River Australia
36. Falernia Carmenere Reserva, Elqui Valley Chile
37. Rocland Estate 'Chocolate Box' GSM, Barossa Valley Australia
38. Brazin Old Vine Zin, Lodi California
39. Save Me San Francisco Wine Co. 'California 37' Cabernet Sauvignon, California
40. Conundrum Red, California
41. Township 7 Merlot~Cabernet Sauvignon, Okanagan Valley BC
42. Groom Shiraz, Barossa Valley Australia
43. Flip Flop Cabernet Sauvignon, California
44. Fetzer 'Sundial' Chardonnay, California1/28/2014 Wine List | WineReviews & Tasting Notes fromWineDiva
http://www.winediva.ca/slot?uuids=54a027822a7c87f3660d6445d9b25237e473d14f.SLOTd443fa9d4ca0e956485d5304ef35c49a6daeed2d&suuid=REF_ICONCAT… 2/2
45. Penfolds 'Thomas Hyland' Shiraz, Adelaide Australia
46. Back Yard Vineyards Meritage, Okanagan Valley BC
47. Sebastiani Cabernet Sauvignon, Sonoma County California
48. Concannon Conservancy 'Crimson & Clover', Livermore Valley California
49. Cono Sur 'Bicicleta' Cabernet Sauvignon, Chile
50. 181 Merlot, Lodi California
51. Apothic Red Winemaker's Blend, California
52. Colby Red, California
53. Curious Beasts Blood Red Wine, California
54. Fetzer 'Valley Oaks' Cabernet Sauvignon, California
55. Flip Flop Chardonnay, California
56. Layer Cake Primitivo, Puglia Italy
57. McWilliams 'Hanwood Estate' Red Blend, South Eastern Australia
58. Conor Sur 'Bicicleta' Merlot, Central Valley Chile
59. Gemtree 'Tatty Rd." Shiraz, South Australia
60. Rosemount Estate Diamond Label Shiraz~Cabernet, South Eastern Australia, 2010
61. Wolf Blass Red Label Shiraz~Cabernet, South Eastern Australia, 2011
62. Henry's Drive 'Pillar Box' Reserve Shiraz, Padthaway, 2009
63. Yalumba 'The Scribbler' Barossa Valley Australia, 2009
64. Tscharke Barossa Gold GSM, Marananga Barossa Valley, Australia
65. Mollydooker 'The Boxer' Shiraz, South Australia, 2010
66. Cupcake Vineyards 'Red Velvet' California, 2011
67. Save Me, San Francisco Wine Co. 'Drops of Jupiter' California, 2011
68. Cono Sur 'Bicicleta' Viognier, Colchagua Valley Chile, 2011
69. Renancer 'Punto Final' Malbec, Mendoza Argentina, 2011
70. 14 Hands 'Hot to Trot' Red Blend, Columbia Valley Washington, 2010
71. Bleasedale 'Second Innings' Malbec, Langhorne Creek Australia, 2010
72. Wolf Blass Yellow Label Cabernet Sauvignon, South Eastern Australia, 2010
73. McWilliams 'Hanwood Estate' Cabernet Sauvignon, South Eastern Australia, 2010
74. Finca Los Primos Malbec, San Rafael Argentina, 2011
75. Cavalo Bravo Vinho Regional, Tejo Portugal, 2010
76. Rosemount Estate Diamond Label Shiraz, SE Australia, 2010
77. Vinaceous 'Raconteur' Cabernet Sauvignon, Barossa Valley South Australia, 2009
78. Kingston Estate Petit Verdot, South Australia, 2010
79. Rio Juanes Tempranillo~Shiraz, Spain, NV
80. Junta Reserve Syrah~Carmenere, Curico Valley Chile, 2010
81. Galvanized Wine Group 'Timbuktu Shiraz~Grenache', South Australia, 2010
82. Kingston Estate Shiraz, Mount Lofty Ranges/Limestone Coast Australia, 2008
83. Kendall~Jackson Vintner's Reserve Cabernet Sauvignon, Sonoma County, 2010
84. The Grinder Pinotage, Western Cape South Africa, 2011
85. Lindeman's Bin 50 Shiraz, South Eastern Australia, 2011
86. Pascual Toso Reserve Cabernet Sauvignon Barrancas Vineyard, Mendoza
87. Gnarly Head Old Vine Zin, Lodi California, 2010
88. Escorihuela '1884' Reservado Cabernet Sauvignon, Mendoza Argentina
or http://www.winediva.ca/viewfoodpairwines?suuid=REF_ICONCATEGORY_7484559414fd383eaba55c&puid=40d5ecf6230962502d1fb2eaf7ec9bb616c2b1d3
Podcast: Play in new window | Download
STORIES WE'RE WORKING ON
Wines for Valentine's Day
Primer for Vancouver Wine Festival