The Invitation was too good to pass up. Sit down with 6 of BC's best wineries/winemakers,  pre-taste  and talk about their new releases and what's up ahead for BC wines. (List below) My Paris Kitchen is the latest best seller from David Lebovitz. It's about living in, shopping in and dining in one of the World's greatest Cities..Paris!! We finish with Two  Australians. Winemaker of the year 3 times over, Neil McGuigan from McGuigan and  Nick Keukenmeester from Ben Glaetzer's Heartland.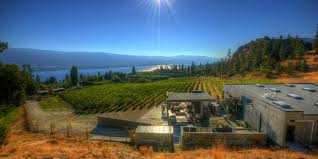 Podcast: Play in new window | Download
[divider]
THE SHOW
  This gathering, organized by Wines of BC,  was an opportunity to sit with the 6 wine talents  below and get up to speed on what's going on at their wineries, their regions and their Spring/Summer releases.
We start with the host of the gathering..the one and only DJ Kearney. [divider]  David Lebovitz is the author of My Paris Kitchen. Here's David's description of his life and times.

I began working in restaurants at the age of sixteen, until I ended up at
Chez Panisse in Berkeley, California
, working with
Alice Waters
and co-owner, Executive
Pastry Chef Lindsey Shere
, who I consider my mentor. I spent nearly thirteen years in the kitchens at Chez Panisse before leaving in 1999. I left the restaurant business in 1999 to pursue writing books and now live in Paris full time.
My Books
I've written six books. The first two were the critically acclaimed
Room for Dessert and Ripe for Dessert
which are now out of print and considered collectible. Afterward I went on to write
The Great Book of Chocolate
, which was my ode to my favorite ingredient – chocolate!
The Perfect Scoop
is my best-selling guide to making homemade ice cream, sorbets, sherbets, and all the good stuff that gets swirled and mixed in and ladled on top.
The Sweet Life in Paris
tells the story of my move to Paris, the ups and the downs. It includes stories about how I adjusted to life in a city that sometimes left me scratching my head, but ultimately won me over. The book features nearly fifty recipes, both sweet and savory, and was a finalist for an International Association of Culinary Professionals Literary Award.
My most recent book is
Ready for Dessert
, a collection of my all-time favorite recipes, some from my first two books, which were updated and revised. Plus there's plenty of new recipes for cakes, cookies, ice creams, pies, crisps, and other treats
.
 and now,,,
David gives us
My Paris Kitchen.
A really fun read..great stories that help us understand the complexities of Paris,  Parisians and their food… and its my wife Megs newest favourite book!
www.davidlebovitz.com
    [divider] ,,,and we finish with two of Australia's best.
Neil McGuigan  from McGuigan
Neil McGuigan
first rose to fame in 1985 when restaurateur and wine merchant, Johnny Walker referred to Neil as "the most brilliant young winemaker of his time". He has lived up to these expectations by leading the McGuigan Wines team to the prestigious title of
International Winemaker of the Year and Australian Producer of the Year in 2009, 2011 and 2012
, becoming the first winemaker in the competitions 44 year history to win this award 3 times at the International Wine and Spirit Competition in London. Alongside this, Neil also picked up the
International White Winemaker of the Year in 2009 and 2012
at the International Wine Challenge, London.
Neil McGuigan
is one of Australia's foremost winemakers and brings over 30 years experience in the wine industry to Australian Vintage and McGuigan Wines. Growing up in a family of winemakers in the Hunter Valley naturally led Neil to pursue a career in winemaking and viticulture. Neil is a respected wine judge at National and International levels. Neil was appointed CEO of Australian Vintage in July 2010.
https://www.mcguiganwines.com.au
Nick Keukenmeester
from
Heartland
 Nick is the GM for Ben Glaetzer's Heartland.
Nick divides his time between the winery, the tasting room, the vineyards and his  distributors around the world making sure everything is perfect. I found him romancing a rack of ribs at Memphis Blues on Broadway.
Ben Glaetzer
Co-Owner and Winemaker
A key factor to the success of Heartland is that the  winemaker
Ben Glaetzer
 is one of the owners.  Ben has received innumerable accolades from around the world for his winemaking prowess over a number of years. Although Ben is still young by winemaker standards; his list of accomplishments places him among the giants of Australian and international winemaking. Ben has been made a "Baron of the Barossa" for his contribution to the cultural fabric of the Barossa Valley. Life membership of this wine fraternity is by invitation only. In July 2011, July 2012 & July 2013 Ben Glaetzer, Glaetzer Wines was awarded 5 stars in James Halliday 2012, 2013 & 2014 Wine Companions. Ben is the maker of Amon-Ra Shiraz..one of the world's best Reds. www.heartlandwines.com.au
Podcast: Play in new window | Download
[divider]
STORIES WE'RE WORKING ON
Wrap up on Argentina Tour/Part two of New Zealand tour/ 3 days in the Okanagan/ Naramata Bench pours their latest in Vancouver/ 2 day Oregon wine tour/Lisa Ahier Sobo Cookbook