We got your Summer Rose covered – all the way from Provence!
The Wine Diva has your pre-tasted World Cup Wines..no matter who your cheering for.
Director, actor, writer Jon Favreau tells us all about his charming new film CHEF
Mission Hill Winery chef Chris Stewart is headed for Hastings House on Salt Spring. We head him off at the pass.
Podcast: Play in new window | Download
[divider]
THE SHOW
One of the planets great adventures has begun. The World Cup kicked off this week in Brazil.
Little did I know that Daenna van Mulligen – The Wine Diva – is a "Footie".  She knows her soccer.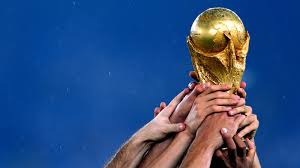 …and her soccer teams!
Not only does she give us a country by country breakdown of wines to pair with the coverage but she also lets us know who's going to win and move on.
12 participating http://casinoin.us/top-5-tips-for-playing-baccarat/ countries get their wines reviewed. Some you expect..
France – Spain – Germany – Italy – Argentina – USA
Some are surprising  Belgium – Brazil for starters.
1.  Bold Vine Old Vine Zin  Lodi, Cal  $17.99
2. Jean-Marc Brocard Chablis 1er Cru Montmain, Burgundy France $39.99
3. Wolf Blass 'Gold Label' Shiraz, Barossa Valley Australia $27.00
4. Ruffino Chianti DOCG, Tuscany Italy $15.99
5. Marchesi de Frescobaldi 'Tenuta di Castiglioni' Toscana Italy $37.96
6. Marques de Caceres Rosado, Rioja Spain $16.99
7. Gustav Adolf Schmitt'sche 'Clean Slate' Riesling, Mosel Germany $14.99
8. Leon de Tarapaca Sauvignon Blanc, Central Valley Chile $12.99
9. Falernia Pedro Ximenez Reserva, Elqui Valley Chile $16.00
10. M. Chapoutier 'Bila Haut', Cotes du Roussillon France $17.99
11. Pascual Toso Malbec, Mendoza Argentina $14.99
12. Codorniu Classico Brut Cava, Spain, NV $14.99
13. Monte Del Fra Corvina Veronese, Veneto Italy $16.00
14. Campolargo Baga, Bairrada Portugal $29.99
15. Terra Andina Sparkling Moscato, Brazil $15.99
16. Louis Jadot 'Couvent des Jacobins' Bourgogne Pinot Noir, France $27.99
17. Deinhard 'Lila' Sparkling Sekt Trocken, Germany $15.49
18. ReNacer 'Punto Final' Cabernet Sauvignon, Perdriel Mendoza, Argentina $15.99
19. Lanson "Black Label" Brut Champagne France, NV $64.99
20. Santa Rita 'Triple C', Maipo Valley Chile $40.00
21. Alamos Malbec, Mendoza Argentina $14.99
22. Longview 'Devils Elbow' Cabernet Sauvignon, Adelaide Hills Australia $29.99
23. Langmeil 'Valley Floor' Shiraz, Barossa Valley Australia $29.99
24. Hess Select Chardonnay, Monterey California $19.99
25. Quinta do Ameal Branco Seco Vinho Verde, Portugal $16.99
26. Kangarilla Road 'Hellbent' South Australia $18.99
27. Navarro Lopez Rojo Granrojo Tempranillo, Castilla Spain $17.00
28. Bodegas San Alejandro 'Pablo' Old Vine Garnacha, Calatayud Spain $13.99
29. Dona Paula Estate Torrontes, Cafayate Salta $17.00
30. Gunderloch' Fritz's' Riesling, Rheinhessen Germany $17.99
31. Nathalie Bonhomme 'el petit bonhomme blanco', Rueda Spain $14.99
32. J.G. Carrion Cristallino "Jaume Serra" Brut Nature Reserva Cava Spain $15.00
33. Ring Bolt Cabernet Sauvignon, Margaret River Australia $20.00
34. Brazin Old Vine Zin, Lodi California $21.95
35. Delas Cotes-Du-Ventoux, Rhone Valley, France $16.99
36. La Vieille Ferme, Cotes du Ventoux Rose, France $12.99
37. Rodney Strong Cabernet Sauvignon, Alexander Valley, Sonoma Valley California $24.99
38. Alpha Estate Xinomavro, Hedgehog Vineyard, Amyndeon Greece $28.95
39. Alpha Estate Syrah, Turtles Vineyard, Florina Greece, 2008 $28.95
40. Rose des Remparts, Fruit Beer, Belgium $3.00
 www.winediva.ca  [divider]
Jon Favreau. Actor. Director. Chef.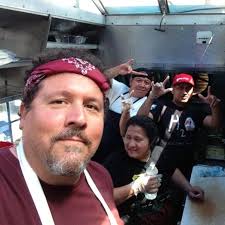 Jon has released a very charming film called CHEF.
It's about a chef who loses his high profile restaurant job in LA,  travels across the USA and in Miami  starts up a food truck in an effort to reclaim his creative promise, while piecing  together his estranged family. From that point on it becomes a road film, driven by food and music.
Not a bad thing.
We know Jon from his work in the indy film  Swingers  plus Elf and both Iron Man blockbusters but this small film allows him to touch on themes lost in the larger films.
Love, trust, family. Food.
Basic stuff.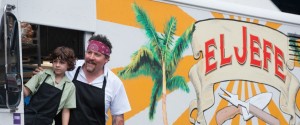 We find Jon on the phone from Los Angeles.
Apologies for the phone connection. We cleaned it up as best we could.
https://twitter.com/ChefTheFilm   http://chefthefilm.com/
Let Jon know what you think! @Jon_Favreau
 [divider]  Provence Rose
 Provence Rose is being featured for the month of June in BC Govt Liquor Stores.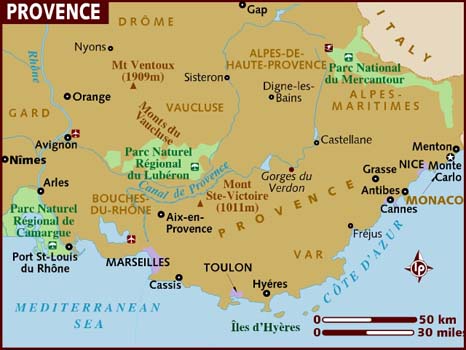 Provence, the beautiful region that sits at the scenic crossroads of southern France, the Italian Alps, and the Mediterranean, has long been an area of historical import and distinct culture.
Above all else,
Provence is known as a producer of some of the finest food and wine France has to offer, with a cuisine that emphasizes healthful ingredients like olive oil, garlic, fresh vegetables, and bountiful Mediterranean seafood.
The other famous product of Provence is Rose.
Viktorija Todorovska is an author  and is a Chicago-based wine educator.
Francois Millo is the general director of the Provence Wine Council, an acclaimed French wine expert and photographer. He was born and raised in Provence, and has worked and travelled through the world.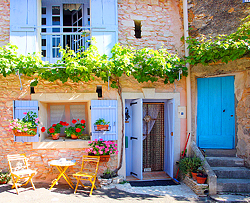 Together they have released a book called Provence Food and Wine. The Art of Living.
Who better to walk us through the wonderful complexities of Provence's gift to the wine World.
We talk colour, winemaking process, food pairings and the question that always comes up "what is it with guys and Rose?"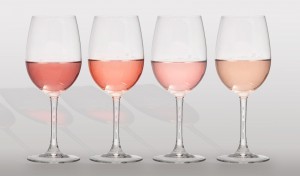 http://www.vinsdeprovence.com/en/
http://www.amazon.ca/Provence-Food-Wine-The-Living/dp/1572841583
[divider]   Mission Hill winery chef Chris Stewart heads to the
Gulf Islands..specifically Salt Spring and the 2014 Hastings House "Chefs Across the Water"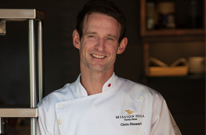 Chef Chris Stewart . Mission Hill Estate
Executive Winery Chef Chris Stewart leads the team at Mission Hill's Terrace Restaurant, considered one of the top five-winery restaurants in the world. Chef Stewart brings his considerable cooking skills to Hastings House Country House Hotel on June 16th for Chefs Across the Water.  The 5th annual guest chef program features a new line-up of celebrity guest chef's, putting their spin on island flavours in the Hastings House kitchen.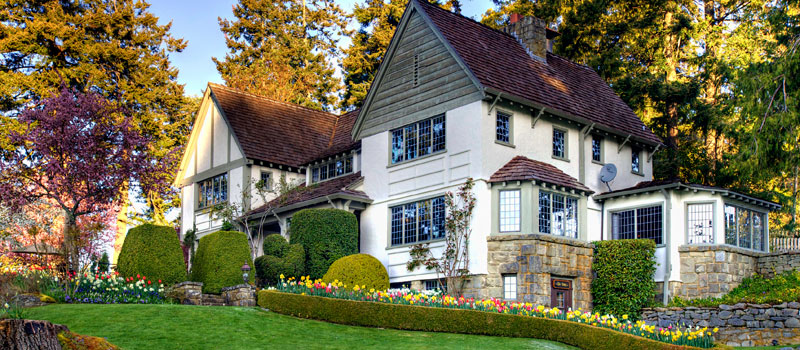 Before coming to British Columbia, Chef Stewart worked at the legendary English restaurant The Fat Duck, complete with its three Michelin stars, as Pasty Chef de Partie for Chocolate as well as Restaurant Chef de Partie.
A highlight of his tenure was his selection as a member of the culinary team that cooked a private dinner for Queen Elizabeth at Windsor Castle.
Here's the menu for the Chefs Across the Water dinner. 
Welcome Drink – 2013 Five Vineyards Rosé

Rosé & Garlic Brined Cherries

2012 Reserve Riesling

Caramelized Baby Scallop Salad

2012 Martin's Lane Viognier

Baked Halibut & Roasted Carrot

2012 Reserve Pinot Noir

Sloping Hills Pork Loin & Truffled Lentil

2007 Oculus

Chocolate Savarin & Blackberry Gel
 The Chefs Across the Water guest chef program hopes to raise awareness of the pleasure, as well as health and economic benefits, of using local, organic and sustainable ingredients, despite the broader availability of ingredients from around the world. Partial proceeds from the dinners will go to support the Salt Spring Agricultural Alliance. This is the fifth straight year Hastings House is contributing to aid in the implementation of the community's Area Farm Plan.
The second Chefs Across the Water dinner features star Chef Angus An of Maenom Restaurant in Vancouver on Monday, September 15.
Hastings House, a member of Relais & Châteaux an association of the world's finest hoteliers, nestles on 22 acres of meadows, woodland and lawns overlooking Ganges Harbour on Salt Spring Island. Hastings House has recently ranked #5 in US News and World Report's "2014 Best Hotels in Canada" and named one of the "World's Most Romantic Hotels" by Five Star Alliance.
 http://hastingshouse.com/2014-chefs-across-the-water/
  

Podcast: Play in new window | Download
---
STORIES WE'RE WORKING ON
Wrap up on Argentina Tour
Part three of New Zealand tour
3 days in the Okanagan
2 day Oregon wine tour
Lisa Ahier –  Sobo Cookbook
Chateau Teyssier – St Emilion
World's End – Napa
Brewery and the Beast
Changing Wine Laws
R&B Brewing let the chefs do the beer
Jason Priestley – The book – the man
Vancouver chefs try and Kill Bill 24
 Director Reuben Atlas shoots documentary on fake rare wines.
 The Dirt Farmers – 2014. Orofino. Little Farm.TH Wines. TNT