The Wine Diva returns from a trip to Portugal. Man, the stories she can tell.
The Italian wine tour passed through Vancouver. Met an old friend Ivano Reali GM of Castello di Gabbiano in Tuscany.
Jonathan Maltus, owner of Le Dome and Tessier in Bordeaux (100 pts)  and World's End in Napa. (Rock Labels like Good Times Bad Times and Rebel Rebel)
And we finish in the very South Okanagan..right on the border at Moon Curser..makers of very interesting wines.  VERY.INTERESTING. WINES!

Podcast: Play in new window | Download
[divider]
 THE SHOW

The Wine Diva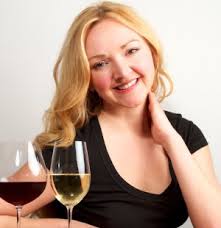 Not only did Daenna van Mulligen head for Portugal to tour their top wine regions, she was also asked to be the keynote speaker at their annual wine gathering.
It's the second time in 6 years that  she's been there.
We both acknowledge their winemaking skills..with some varietals not seen anywhere else.
We also wonder why the curious wine fan hasn't yet discovered Portuguese wines, en masse!
Because they are SO good and cheap. It's the combination everyone's looking for.
Give me a $17 wine that tastes like a $30.00 wine. Its spelled PORTUGAL!!
www.winediva.;ca
www.winescores.ca
www.winesofportugal.com
[divider]

Ivano Reali  GM of Castello di Gabbiano in Tuscany  –  A Tasting of Wines from Italy


This Italian Tasting tour across Canada is one of the most popular every year..and why not.
Canada loves Italian food and wine..considering they helped build  this country, it makes perfect sense.
The first historical references to Gabbiano date from the
11th century,
when work began on the square tower, which was built to defend one of the most important communication routes between Florence and Siena.
In the land survey presented by
Tommaso Soderini in 1464
to the 'Officials' of the Land Registry of the Republic of Florence, it was noted that wine and oil were the most highly prized produce of the estate.
Mr Soderini,
who owned the Castle was the man who commissioned the creating of
The Statue of David.
As you might surmise..these guys have been making wine a looooong time.
Ivano Reali
oversees these  historic vineyards in the very heart of Chianti.
Amazingly he's a very down to Earth and charming as Italy itself.
He was pouring 5 of his best wines but we both seemed fixed on the amazing
Chianti Classico  DOCG Gran Selezione Bellezza (Bell-Ayeza)
http://www.castellogabbiano.it/
 [divider]
Jonathan Maltus – Le Dome – Tessier (Bordeaux) and World's End (Napa)  
Winemaker
Jonathan Maltus
is the first Englishman in Bordeaux to win a perfect score from the influential critic Robert Parker.
His label is 
Chateau Teyssier.
The amazing 
Le Dome
wines come from these vineyards. He also has a crazy good winery in Napa called 
World's End
, featuring wines called    
Against the Wind If 6 was 9 Wave Length Good Times. Bad Times Crossfire
Jonathan Maltus is often referred to, variously, as a "cult winemaker" or "garagiste," a kind of renegade Bordeaux winemaker who produces so-called "vins de garage,' or "garage wine.
Jonathan is a natural story teller. I think you're going to like his tales.
http://en.wikipedia.org/wiki/Ch%C3%A2teau_Teyssier
 www.maltus.com
 [divider]
Moon Cursor   –  in the very south Okanagan..right up against the US Border.
Chris Tolley
 – Software Engineer by training. Farmer and  winemaker by day. His academic year at NZ's Lincoln University gave him  a soft spot for offbeat varietals with loads of personality.
Beata Tolley
– The shingle outside her office reads "Chartered Accountant". Also trained in viticulture and oenology at Lincoln University, Beata manages the inner workings of Moon Curser.
The home of Border Vines,
Dead of Night, Nothing to Declare Rose, Afraid of the Dark etc
.
Wonderful people..wonderful wines
http://www.mooncurser.com/
Podcast: Play in new window | Download
[divider]
STORIES WE'RE WORKING ON
 
Cornucopia – Whistlers Food and Wine festival
Celebrating The Golden Mile
Had a Glass  2014  is released. James Nevison visits