The Pride of Newfoundland Alan Doyle kicks off the show.
Then stories on two remarkable Bordeaux blends from the South Okanagan..
The Iconic Osoyoos Larose and the newest blend  that wishes to be World Class –  One Faith.
Guests include  Mathieu Mercier, Harry McWatters, Bill Lui, Anne Vawter and Dick Cleave. 
Podcast: Play in new window | Download
[divider]
THE SHOW
 Alan Doyle is fully in the Family Business. That business is music.
That's what The Doyle's of Petty Harbour Nfld are known for.
We know Alan from his voice and songs from Great Big Sea and his  solo work.
Now comes Alan Doyle..the  Book!! It's called Where I Belong.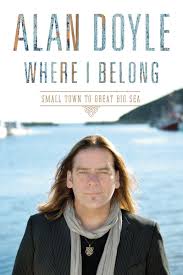 It's such a wonderful read..all about growing up in Petty Harbour where any new face stood out and there seemed to be no secrets in the community.
The Doyle's had no furniture, beds, bathrooms, hot water BUT they had a Piano, which Alan promptly broke.
And running out of heating oil in the Winter was cause for a Out Of Oil Party.
We'll talk about some of the characters who shaped his World and then  a wine story..a very expensive bottle that belonged to his friend Russell Crowe and Alan's need for a glass or two.
Listen to Raw Interview here:
[divider]
Two Bordeaux Blends from the Okanagan  Osoyoos LaRose and the new One Faith
The invitation said One Faith – a new icon in the Okanagan Valley. A Bordeaux blend to stand alongside other greats.
The names involved are very impressive.
Bill Lui Winn Choi – a wealthy true wine fan..visited and studied all 5 Grand Cru Vineyards in France and was determined to find a vineyard in BC to replicate Bordeaux.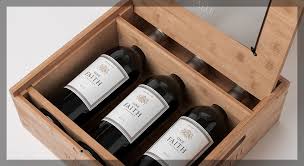 He found his vineyard and local knowledge in two legends Harry McWatters and  Viticulturalist Richard Cleave.
What was missing was a winemaker with the chops to make this blend..Bill Lui found Anne Vawler in Napa.
We're talking to all four.
Just a note:   The Richard Cleave interview is from a year ago and deals briefly with the McWatters vineyard that he planted. Those vines are included in One Faith. We also talk about the Okanagan and its future. When it comes to BC vineyards – Dicks The Man!!
[divider]
Its fair to say that one of the  single most popular Bordeaux blends out of BC is Osoyoos LaRose.
What began as a grand experiment has taken its place as one of the best in Canada.
The winemaker of record for many years was Pascal Madevon, a veteran French winemaker.
He brought charm and passion to the Okanagan and has moved on.
Our guest is his replacement Mathieu Mercier.
Mathieu was born in 1988 in Cognac to a family of cognac producers. He has degrees in viticulture and enology from two of Bordeaux's leading universities.
He  spent some time in Chile where he worked for Don Melchor, the premium winery of Concha y Toro,"
Then he worked in Bordeaux for André Lurton at Château La Louvière and Château de Rochemorin.  Then to California where he worked in 2010 for Swanson Winery in Napa. He went back in 2012 making wine for Cain Vineyard and Winery in St. Helena.
We welcome Mathieu to BC and Tasting Room Radio.  www.osoyooslarose.com
Podcast: Play in new window | Download
[divider]
STORIES WE'RE WORKING ON
Looking for Holiday gifts..
The Wine Diva has a bag of lists…
Bruce McCulloch from Kids in the Hall
World Peace through soup