2 hours of the best music we can lay our hands on..
A mix of old school vinyl, CD's, MP3's plus lost and  found internet bangers.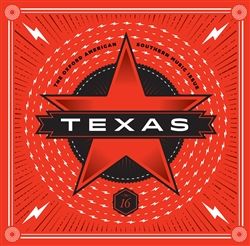 The feature album is called The Oxford American Southern Music Issue – TEXAS.
Every year my Edmonton friends Chelsea and Christopher Evans-Rymes send me the Oxford American Music Issue Magazine .with CD attached.  It's their 16th Edition.
From that LP we're going to play
Talk to Me – Los Super 7 (featuring Delbert McClinton)
Anything you want – Spoon
Calling Card from Rory Gallagher kicks things off
Throw in some Neil Young (Unplugged)
Paul Simon (ITunes Festival in London)
Beck ( (Morning Phase)
Jason Mraz (Beautiful Place) kick s off hour two.   A segment that has only Four Tracks
Herbie Hancocks When Love comes to town (featuring Joss Stone and Jonny Lang)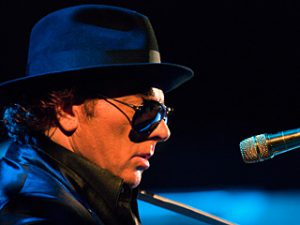 Van Morrison's Astral Weeks (Live at the Hollywood Bowl)
And Aretha Franklin's Never loved a man (the way I love You) – Live in Paris.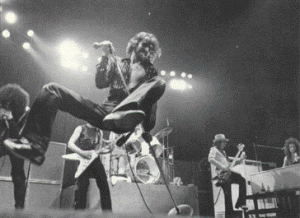 Speaking of LIVE..the last 30 minutes kicks off with one of the best live bands EVER..J Geils Band with Hard Driving Man & First I look at the purse
Sam and Dave , Jimmy Vaughn, Keb Mo and Janis Joplin finish off The Stew.


PLAYLIST:
| | | |
| --- | --- | --- |
| The Host of todays Mulligan Stew is | TD Mulligan.. The Playlist at www.mulliganstew.ca | Jan 3 – 2015 |
| Calling Card | Rory Gallagher | Crest of a Wave |
| Talk to me | Los Super 7 featuring Delbert McClinton | Oxford American Southern Music Issue – Texas |
| Mr Soul | Neil Young | UnPlugged |
| Long time gone | Billie Joe and Norah Jones | Foreverlys |
| Host | TDMulligan – The Playlist at www.mulliganstew.ca | Coming Up – Royal Wood & Marvin Gaye |
| The Light of Dawn | Royal Wood | The Burning Bright |
| Mercy Mercy Me | Marvin Gaye | Hitsville Box Set |
| www.MulliganStew.ca | at   tdmulligan | Coming UP Paul Simon Live |
| Hearts and Bones/Mystery Train (live) | Paul Simon | iTunes Festival in London |
| Host   TDM | Talking New yearsa at Coyote in Banff | www.coyotesbanff.com |
| Wilbury Twist | The Travelling Wilburys | Travelling Wilburys Collection |
| Route 66 | The Rolling Stones | Englands Newest Hitmakers |
| Million Miles from Yesterday | Govt Mule | High and Mighty |
| Blue Moon | Beck | Morning Phase |
| anything you want | Spoon | Oxford American Southern Music Issue – Texas |
| www.mulliganstew.ca  | Twitter @tdmulligan | Coming UP – Va Morrison. Aretha Franklin . Both live |
| anything you want | Jason Mraz | Jason Mraz's Beautiful Place |
| Astral Weeks/I Believe Ive transcended | Van Morrison | Live at Hollywood Bowl |
| When love comes to town | Herbie Hancock with Joss Stone & Jonny Lang | Possibilities |
| Never loved a man (Live) | Aretha Franklin (live in paris) | Delta Meets Detroit |
| Host   TDM | playlist www.mulliganstew.ca | Coming UP – Sam and Dave. Keb Mo . Janis Joplin |
| Hard Driving Man (live) | J Geils Band | Anthology – House Party |
| First I look at the Purse (live) | J Geils Band | Anthology – House Party |
| You dont know | Sam and Dave | Stax – 50th |
| Mulligan Stew – TDMulligan | Talking Canada House 2015 | canadahouse.com |
| without you | Jimmy Vaughn | Do you get the Blues? |
| I'm gonna be your man | Keb Mo | Blues Americana |
| Bye Bye Baby | Big Brother and the Holding Company / fewaturing janis Joplin | Oxford American Southern Music Issue – Texas |