Valentines Wines from The Wine Diva. The Bub from Haywire. Chef Rob Feenie & The Great LeGoff from Cactus Club celebrate 10th Anniversary of Iron Chef Win.
And Kurtis Kolt pours BC Wines in NYC.
Podcast: Play in new window | Download
THE SHOW
It's that time of year again..Valentine's  Day.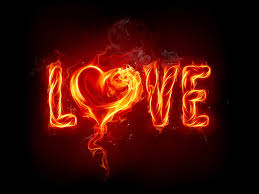 Love. Romance. Wildly expensive dinners and great wine to go with them.
OR you never leave the house but still have the time of your life.
No matter what you have planned – even if it's absolutely nothing (and there's nothing wrong with that ) – we have something for everybody!!
For example:  Daenna van Mulligen The Wine Diva always has fun with a list of wines for Valentine's Day. She tastes and tastes..gives and gives..and asks nothing in return. Except maybe that you visit her
Website www.winediva.ca and perhaps set her up for a series of dinners with some of the Vancouver Canucks!!
Enjoy your weekend.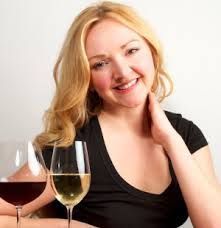 Pentage Winery Rose, Okanagan Valley BC $20.00
Haywire 'Pink Bub', Okanagan Valley BC $25.00
JoieFarm Gamay, Okanagan Valley BC $24.00
The Girls 'Vivacious Rose', Okanagan Valley BC $20.00
Bodega Sierra Norte 'Pasion de Bobal', Utiel~Requena Spain $18.99
Serendipity Rose, Okanagan Valley BC N/A
Anna Spinato Oragnic Rose Spumante, Veneto Italy $14.99
Famille Perrin Tavel, Rhone Valley France $25.99
Coldstream Hills Pinot Noir, Yarra Valley, Victoria Australia $34.00
La Marca DOC Prosecco, Veneto Italy $19.99
Opawa Pinot Noir, Marlborough New Zealand N/A
Segura Viudas Rosado, Penedes Spain, NV $16.99
Tranchero Moscato d'Asti DOCG, Piedmont Italy $20.99
Lanson "Black Label" Brut Champagne France, NV $64.99
Castellani 'Principesco' Pinot Noir Della Venezie, Italy $14.00
Domaine Louis Moreau Chablis, Burgundy France $30.00
Bella Sparkling Gamay Noir Rose, Okanagan Valley BC $23.90,$14.90
Gonzalez Byass 'Apostoles' VORS Aged 30 Years Palo Cortado, Jerez Spain $34.99
Bottega Il Vino dei Poeti Prosecco DOC, Treviso Italy $17.99
'Cherry Tart' by Cherry Pie, Pinot Noir, Monterey/Sonoma/Santa Barbara California $29.99
Jaffelin Coteaux Bourguignons Pinot Noir, Burgundy France $24.99
Bench 1775 'Glow' Okanagan Valley BC $20.00
Cono Sur 'Single Vineyard Block No 21' Pinot Noir, San Antonio Valley Chile $19.99
---
Haywire brings The Bub
 Christine Coletta the co-owner of Okanagan Crush Pad and Haywire Bubble Winemaker Jordan Kubek bring The Bub to TRR.
Christine has been one of the true leaders in creating what has become the BC Wine industry. She also leads the team at Okanagan Crush Pad.
Born on a farm in Victoria, winemaker Jordan Kubek has been with Okanagan Crush Pad even before it had a roof (she was literally setting up tanks as the windows were being put in). Jordan's passion is in sparkling wine and makes them in the traditional method and ancient method at Okanagan Crush Pad.
One of the most successful wines that came from Okanagan Crush Pad was Haywire.
They made really good wines right from the very beginning but things went CRAZY when they launched their bubble program, leading with THE BUB (named after Christine's daughter)
The Bub 2012; 51% Pinot Noir, 49% Chardonnay.
Stony,  notes of slate, mineral characters, with surprising yeastiness considering the young time en tirage (10 months) so far. Closed with a crown cap , this wine bursts with crisp and elegant green-apple – a lively expression of Okanagan freshness. These bubbles will make you "smile" all on their own or drizzle extra virgin olive oil mixed with a drop or two of truffle oil on fresh salted popcorn.
PLUS..for a limited time $2.00 from every Haywire bottle will be donated to PADS (Pacific Assistance Dogs Society)
We also talk about Haywire Wild Ferment, Canyonview Chardonnay and Pinot Noir.
www.haywirewinery.com  
Chef Rob Feenie celebrates 10th anniversary winning Iron Chef America   
He was the first Canadian to win Iron Chef  America and it changed his life overnight.
To celebrate beating Chef Morimoto, Cactus Club asked him to re-create the menu he cooked 10 years ago in New York City.
Along with wine pairings from Sommelier and Service Manager Sebastian LeGoff, Chef Rob Feenie  takes us into  a two part taste through his winning  menu.
Battle Crab
Sable Fish
Tom Yum Soup
Crab Ravioli with Truffle
Veal Neptune with Crab Hollandaise
Peekytoe Crab Pane Cotta with Pineapple Jelly  
---
Kurtis Kolt and BC Wines in NYC
Sommelier of the Year, Wine expert and new wine columnist for The Georgia Straight Kurtis Kolt convinced 8  BC wineries to head for New York City Feb 3  and pour for a select group of sommeliers,  wine writers, reviewers and bloggers.
Rather than wait for some government agency to – perhaps – organize such a trip, they took it upon themselves to organize a one day taste of wines that were available in the USA.
Participating in the first ever event were:
Painted Rock
Meyer Family Vineyards
Blue Mountain
Tantalus
Le Vieux Pin
La Stella
Laughing Stock
Black Hills
We talk to KK about how it all came together and some of the reactions in the room on the day.
Kurtis makes the point that because they knew absolutely nothing about BC wines, they were surprised to discover we not only made cool climate white wines but big assed Syrah and Bordeaux Blends.
Congrats to all concerned
https://twitter.com/kurtiskolt
Podcast: Play in new window | Download
 STORIES WE'RE WORKING ON
The Wine Diva hosts two 1 hour specials from Vancouver Wine Festival
A walking tour of Ireland..Whiskey, wine, food and…. Whiskey!
The Wine Diva in Italy (twice)