Surprising new releases from Road 13 on The Golden Mile
The Wine Diva returns with stories on Fonseca in Portugal and New Reviews.
Speaking of Portugal..Meet Domingos Soares Franco from  Jose Maria da Fonseca. Just south of Lisbon.
And Grant Edmonds. Winemaker at Sileni Estates on Hawkes Bay, NZ 
 

Podcast: Play in new window | Download
THE SHOW  
Joseph Luckhurst – GM of Road 13 kicks off this week's show.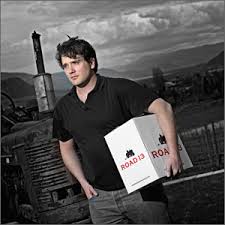 Joe is the son of founders Mick and Pam Luckhurst. As such, he's been handed a lot of responsibility.
Keep the fans of Road 13 happy and at the same time look for new ways to move the winery forward.
Joe has  started planning the future with winemaker JM Bouchard and the future looks bright.
The first two releases we talk about are their new Marsanne and Roussanne offerings.
This isn't just two more varietals for the market. These releases represent, in part, the possible future identity for the label.
Rhone varietals. Grown in BC.
They're on to something because The Roussanne is spectacular.
And the GSM they've also released  is very much what you could expect in The Rhone!
GSM is a fine blend of Grenache.Syrah.Movedre
Joe and JM believe that this is what Road 13 can do best down the road.
It's going to be fun to watch and taste the growth.
And just when Joe thought the interview was done..I decided to ask the question..What the heck is going on with the name Golden Mile?
They gave it up the name  in 2009 and became Road 13.  SIX years later.. it feels like there's still no serious push to establish that sub appellation.
Press releases aside..The Golden Mile needs to step up and run with the name.
---
Daenna van Mulligen  returns from multiple wine tours around the world..and steps into her other persona as – The Wine Diva.
One of her journeys took her to a specific region of Portugal, The Douro Valley  and a very famous Port House  Fonseca !  http://www.fonseca.pt/
Vintage Port  runs like a continuous thread through Fonseca's history.  Since the legendary 1840, the first Vintage Port made under the Fonseca name, the firm has produced a steady stream of magnificent wines, including such landmark vintages as 1927, 1948, 1977 and 1994, all of them 100-point wines.  These, among many others, have firmly established Fonseca as one of the finest 'first growth' Vintage Port producers.  The 2011 Has been declared the best in perhaps 30 years.
How long has Fonseca been making wine?  Napoleon was defeated at Waterloo 10 weeks after they first opened their doors.
Daenna will also bring some fresh reviews from her very cool website www.winediva.ca
Speaking of Portugal..Domingos Soares Franco is a larger than life winemaker from Jose Maria da Fonseca.. They are based in the  Setubal Peninsula, the  Portuguese wine region immediately south and east of Lisbon, across the Tejo estuary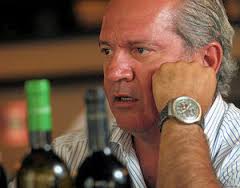 They also are celebrating 200 years of business.
They first  created Moscatel of Setubal in 1849 and the popular Periquita Brand in 1850.
Domingos Soares Franco, winemaker and vice president, is the sixth generation of the family that runs the José Maria da Fonseca.
He studied in Davis, California and began working at José Maria da Fonseca in the 80s Since then, it has introduced numerous changes in the wines produced by this company, becoming one of the most innovative winemakers of the new generation in Portugal.
Engaging and larger-than-life, DSF continues to visit Canada on a regular basis. He says it's the only way to expand their fan base. Hands on..meet, greet and taste.   http://www.jmf.pt/
---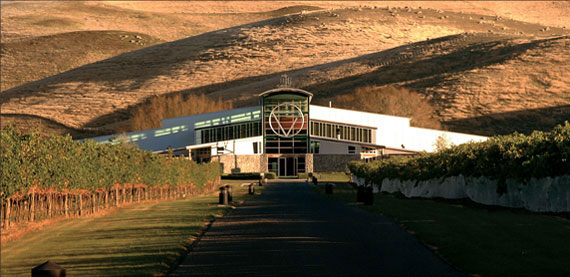 Sileni Estates
… and finally- over a year ago I had the joy of  touring New Zealand and its wineries. One of the destinations was Hawkes Bay and one of the wineries was Sileni Estates and Grant Edmonds, Chief Winemaker
Grant has over 20 years experience in the New Zealand wine industry, including the position of Chief Winemaker for the Villa Maria Group and Esk Valley Estates.
Grant is passionate about Merlot, an affair beginning at Esk Valley Estates and further fuelled by working the vintage at Chateau Pavie in St Emillon in 1990.  This spurred Grant on to develop his own label Redmetal in 1996 and to join Graeme Avery to create Sileni Estates from the ground up in 1997.
Grants takes us through
Sauvignon Blanc Cellar and the Sileni Cellar  Pinot Noir. Two of their most popular releases.
Also comments on Syrah &  Merlot in the region plus new planting of Spanish and Italian varietals!
Grant also weights in on what the world wants now from their Marlborough Sauv Blanc, Chardonnay in Hawkes Bay and how NZ is doing around the World!
(one of the few regions that's grown consistently over the past 5 years)
Thanks Grant – Say Hi to Rachel and The Twins!!
Podcast: Play in new window | Download
STORIES WE'RE WORKING ON
 Next Week:
Four guys and a boat.
The 5th annual Friends, Food, Fluids and Fishing event..this year at 7 ½ Diamond Ranch North of Princeton. BC
Chef Jeff van Geest (Miradoro at Tinhorn Creek)
Rhys Pender – Master of Wine and Little Farm Vineyards
John Weber (Orofino Vineyards)
Yours truly.