We start in Clare Valley Australia, then just outside Bella Bella on the BC Coast and end up in Parksville, Vancouver Island  talking Texas BBQ.   Let's Go!
 

Podcast: Play in new window | Download
THE SHOW
Nathan Waks – Owner/ Exec Director Kilikanoon Wines  Clare Valley Australia..
 "This is one of the most brilliantly run wineries in Australia, and the quality of the entire portfolio is impressive thanks to the enviable talents of winemaker Kevin Mitchell."
Robert Parker Jnr
  He's had quite a life..
An important and innovative member of Australia's musical establishment over the last three decades, solo cellist, chamber musician, principal cellist and administrator Nathan Waks is one of our most colourful classical musicians.
Nathan Waks began his studies at the Sydney Conservatorium of Music. He won the ABC National Concerto Competition and travelled to Europe to further his musical education, training with Mstistlav Rostropovich in Moscow and Paul Tortelier in Paris.
From being the youngest Principal Cellist of the Sydney Symphony Orchestra at age 19 to performing as a soloist with major Australian orchestras, Waks has enjoyed a career that has featured recording of film scores including the score for My Brilliant Career. He has organized concerts for singers Frank Sinatra, Rod Stewart and Tiny Tim.
He is a founding member of the Australian Chamber Orchestra and the Australian Music Centre and has held directorships at the Australian Broadcasting Corporation, Symphony Australia, the Australia Council and the Australian National Academy of Music.
He has toured to more than 50 countries and recorded for a decade with The Sydney String Quartet. Presently he creates new music with Waks Generation, a collaboration with DJ and son, Sam, and is working on a musical project with composer Charlie Chan.
Nathan Waks is now proprietor and Executive Director of Kilikanoon and Seppeltsfield wineries.
Nathan plays a David Tecchler-made 1723 cello.
West Sport Fishing at King Pacific Lodge.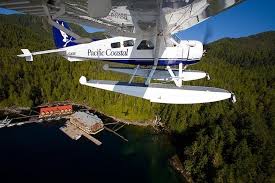 There is no other British Columbia fishing lodge which compares to WEST.
WEST Sport Fishing's "King Pacific Lodge" at Milbanke Sound is a BC salmon lodge created as a testament to the friendship of the many anglers and friends George and Lisa Cuthbert have come to know over the past twenty-five years.
Chris Burns the co-host of Sport Fishing Adventures phoned and asked me to join him on this trip.
After I picked up the phone I started packing and planning.
Took my trusty recorder because the one thing I did know about KP Lodge was that they had a much talked about food and wine program – plus I love great fishing.
You fly South terminal at Vancouver Airport. Land in Bella Bella then hop into a helicopter and 7 minutes later you're
at the lodge.
What a sensational destination with a great staff and best of all – the fishery is exactly 2-3 minutes away.
Our guests include
Chris Burns – BC Lions Radio. Sotheby's Realty, Sport Fishing Adventures TV.
Chef Steve DeMore
Meagan Beaton – Guest Services and Wine Host
George Cuthbert – Co-Owner
…and finally we talk to Parksville.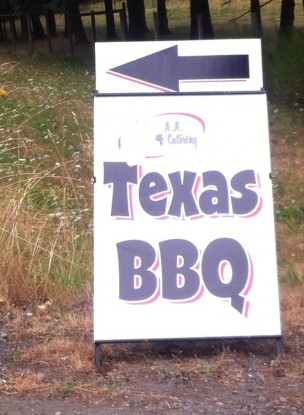 If you take the island Highway North of Nanaimo, Vancouver Island ..one of the first off ramps takes you to Parksville..beautiful town right on the Beach.
If you're lucky, there's a truck doing BBQ off to the right…and you have to drive through a cloud of BBQ smoke.  If you turn in, this storys for you.
If you just see it as smoke – keep driving.
The sign on top says Traditional  Texas BBQ and its owned by Lynn and Rick Allen.
Not only is the BBQ bang on but Lynn makes and sells fabulous sauces..available only at the truck.
Loved talking to these guys..my kind of people.
Their twitter handle is BBQ_Texas
FB is Texas-BBQ
Heading to Vancouver Island…don't miss the experience.
And please enjoy the interview.
 

Podcast: Play in new window | Download
STORIES WE'RE WORKING ON
Tasting Room Radio is heading for a new Home
Roundhouse Radio 98.3 FM in Vancouver.
Station signs on Sept 1st.