Garagiste North  – The small guys wine festival
Podcast: Play in new window | Download
The Show
GAR-aH-Jeest NOrTH…
the coolest wine festival ever
What is a garagiste? (gar-ah-jeest).  It started out in France (of course) where it was a derogatory phrase for those avante garde and crazy mavericks making wine in their garage and outside the highly regulated system. Gradually and grudgingly came the acknowledgement that something really interesting was happening with these small case lot artisan wines, and a movement was born.
Anarchist. River Stone. SEVEN DIRECTIONS. NAGGING DOUBT. CoRCeleTTes. Roche. SynCHROmesh. Kraze Legz/Skaha  ROCHE. Niche.
Couldn't fit everyone in but we are committed to bringing you all these stories over the course of the year.
They are all driven, passionate winemakers who qualify by producing under 2000 cases a year and use only BC Fruit.
Small they may be but these wineries have an effect on the future of BC wines.
They take the time and commitment to grow different varietals, use experimental methods and take chances in the cellar that few others would or could. When you find one you like it's best to buy and hold because all productions are small.
Our guests are:
Terry Lynn Meyer – Organizer and pouring Anarchist Mountain
One of the smallest wineries with the biggest view.  Anarchist is owned by Andrew Stone and Terry Meyer Stone and sits overlooking Lake Osoyoos on Anarchist Mountain.  At an elevation of 1700 ft, their micro terroir brings cool evening temperatures and some of the longest degree days in the valley to their small case lot production of old vine Chardonnay and Pinot Noir.
Ted Kane  – River Stone
River Stone is a small, family owned and operated vineyard and winery near Oliver. Winemaker, owner and garagiste Ted Kane started making wine when he was 18. He and his wife Lorraine moved to Oliver to fulfill his long held dream to grow Bordeaux red varietals and one day own their own winery. Check out their two Bordeaux blends: Stones Throw and Corner Stone and for the white lovers don't miss out on Splash!
Rob Westbury – Winemaker Nagging Doubt
Nagging Doubt is a small artisan winery located in South East Kelowna on a 5.8 acre vineyard. Winemakers Rob Westbury and Mark Simpson create the wines by hand using a combination of modern and centuries old techniques to produce unique small case lot wines. Not to miss is their Chardonnay, Pinot Noir, Merlot and red blend–The Pull.
Gerry Thygesen – Co-Owner and winemaker of Skaha/KrazyLegz
Gerry and Sue Thygessen are the Proprietors of a beautiful vineyard above Skaha Lake in Kaleden. Steep slopes of shale and fossilized sandstone with lake influences encourage the vines to concentrate flavours in the ripening fruit resulting in elegant, well-balanced fruit forward wines.  For this pour Gerry is talking about his Skaha Wines.
Daniel Bontorin – Seven Directions. Rose` Specialist
Daniel was the winemaker at Le Vieux Pin before be departed to consult and make his own rose.
With a total case production of 375 cases, this Small Guy virtual winery has a big heart.
There's no winery to visit, which makes the opportunity to sample in person rare.  Daniel remarks that you can buy his Rose at Volcanic Hills, West Kelowna .  Specializing in single vineyard, single variety Rose wines, Daniel Bontorin and Kritine Witkowski use 100% BC grapes, are 100% VQA and 100% cool.  They  have made  their 2013 Zweigelt Rosé and 2014 Pinot Noir Rosé with two more new roses coming.
Dylan Roche – co-winemaker/co-owner  Roche
Dylan and Penelope Roche relocated from Bordeaux in 2011. Penelope was Director and Winemaker at her family's Grand Cru Chateau in Bordeaux before coming to Canada. Dylan studied in Burgundy and apprenticed in Burgundy and New Zealand before Bordeaux and the Okanagan. With this prestigious background they still say farming is their priority, they make the wine from the fruit they farm. They make exceptional Pinot Gris, Rose and Pinot Noir. All I can say is "wow" – Find them. Buy them! Want to taste where Canadian wine may be headed? Start right here!!
James Schlosser – co-owner and winemaker  Niche
James Schlosser of Niche Wine Co of West Kelowna poured at the Small Guys Wine Fest. James and Joanna Schlosser call themselves ' farmers who love making (and drinking) wine'. They harvest grapes from small batch crops and their wines benefit from gravity, smarts and a few strong hands. They are passionate about Pinot Noir but also big fans of Gewürztraminer, Rose and Marechal Foch.
Alan Dickinson – Winemaker  Synchromesh Wines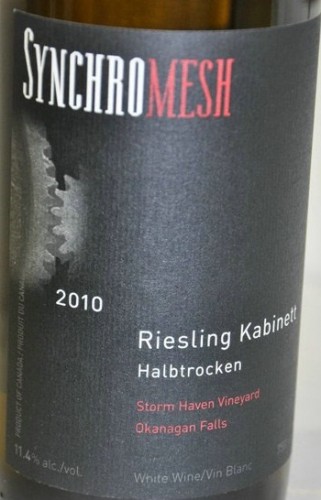 A small family run operation in Okanagan Falls focused on terroir driven, world class Riesling, Pinot Noir and Cabernet Franc. Alan and Amy Dickenson have quickly been carving a name for themselves. They approach their whole business with a holistic philosophy and minimal intervention to produce fabulous wines.
Podcast: Play in new window | Download
Stories we're working on:
Texas BBQ in Parksville
Salmon Fishing at King Pacific Lodge
Wines paired with Music at Interstellar Rodeo
Ocean wise gathering at The River Cafe in Calgary
The Wine Diva Returns
The Wine Diva at 2015 Vancouver Wine Festival