Now an Officer of the Order of Canada along with his co-founding partner Greg Keelor, Jim Cuddy checks in from the road.
Blue Rodeo has released their Live at Massey Hall LP and Jim is on the CP Holiday train from Calgary to Vancouver – all the while on crutches.
Lots to talk about including what wine he's travelling with.
John Clerides (Marquis Wine Cellars) knows his wines and speaks his mind. If he recommends a wine, you know it's good.
And we re-visit a great Texas BBQ  truck on Vancouver island near  Parksville!!
 THE SHOW
Podcast: Play in new window | Download
Jim Cuddy
It's been quite a year for Jim Cuddy.
First Blue Rodeo released Live from Massey Hall, a landmark recording for one of Canada's best loved bands.
Then Jim and his partner Greg Keelor were made Officers of the Order of Canada.
There's no higher award.  Jim talks about how he felt on the night.
He also reveals that the Massey Hall recording wasn't going to be used until it was compared to the one what was to be used and everyone agreed that Massey Hall was the best.
And right now the 17th year of the CP Holiday Train is on its way across the USA and Canada.
It sees two trains travel across Canada and the U.S. bringing entertainment and helping local food banks along the way.
This year, Jim Cuddy of Blue Rodeo will be on board, along with his musician son Devon and the CP Holiday Train band which is made uo on members of The Odds.
Also travelling along for the Western leg of the Canadian tour will be Kelly Prescott.
The Local Food Banks  will be on hand to collect donations and to pass out hot chocolate etc.
Believe  or not Blue Rodeo then tours Canada in January
We welcome back Jim Cuddy.
www.cpr.ca/en/community/holiday–train 
John Clerides  – Marquis Wine Cellars
There's a certain pattern to my week..somewhere near mid-day Wednesday I start to get stopped by someone wanting  a recommendation on a wine and wine store then it gets crazier  as the weekend approaches.
The wine recommendations change from week to week but as far as the STORE is concerned that's a no-brainer..Marquis Wine Cellars on Davie in Vancouver.
Great staff, remarkable selection and a solid leader in  John Clerides.
Some of the regulars simply walk in, the staff know their tastes so well they just put certain bottles together with the customer and they're  out the door.
John has the singular ability to not only know what he's talking about when it comes to all things wine,  he shares that view to anyone standing in front of him. Sometimes it's the actual winemaker.
This conversation covers the odious liquor laws in BC and the manipulation by the BC Government.  John gets on a  classic rant then calms down to talk about BC wines and how the industry must up their game.
We welcome back John Clerides..first class troublemaker.  First Class  Guy!
Lynn and Rick Allen  Texas BBQ Parksville
If you take the island Highway North of Nanaimo, Vancouver Island ..one of the first off ramps takes you to Parksville..beautiful town right on the Beach.
If you're lucky, there's a truck doing BBQ off to the right…and you have to drive through a cloud of BBQ smoke.  If you turn follow the smoke , this story is  for you.
If you just see it as smoke – keep driving.
The sign on top says Traditional  Texas BBQ and its owned by Lynn and Rick Allen.
Not only is the BBQ bang on but Lynn makes and sells fabulous sauces..available only at the truck.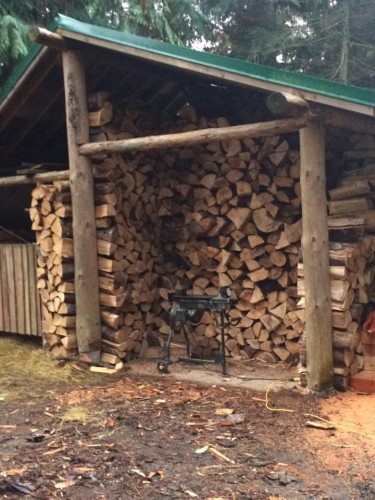 Loved talking to these guys..my kind of people.
Their twitter handle is BBQ_Texas
FB is Texas-BBQ
Heading to Vancouver Island?   …don't miss this experience.
https://www.facebook.com/Texas–BBQ-394654067257013
Podcast: Play in new window | Download
STORIES WE'RE WORKING ON
Gift wines/Party wines from Kurtis Kolt, Rhys Pender and DJ Kearney
Haywire Wines