Tasting Room Radio has a home at Roundhouse Radio located at 98.3 on the fm dial in Vancouver and 5 blocks East of Gastown in Vancouver's East End.
This special is a culmination of a "getting to know the neighbours" tour ..the food neighbours.
Here's four of the best.
 

Podcast: Play in new window | Download
THE SHOW
Sean Reeve – Chef/Partner The MacKenzie Room 415 Powell
Created out of a passion for food, drink and sharing both with good friends and partners Andrew and Katie Jameson.  They  all wanted  to share their  love of honest food and delicious drink with all of us, and also  helped us create a restaurant we are proud of . They believe that fresh ingredients and exceptional service are what you deserve, they also  think a delicious local beverage paired with food from around home should be your routine.  They search for the best quality ingredients the west coast has to offer,  get dirty and happy finding them for you, so you can get happy and full eating them.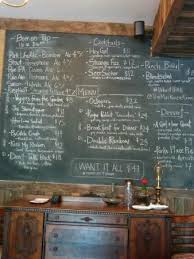 "Our happiest surprise of the year. Co-owner Sean Reeves is a fiercely talented chef with an intrinsic understanding of what it takes to make local food sing in season without pretentious falsetto. Lovely room, too."  Scout Magazine
L'ABATTOIR
Consistently one of the best restaurants in Vancouver. Solid National profile. Dead Centre of Gastown.
Through hard work, great kitchen, top level service, creative staff, the very best of wines and a bar that just kills..l`abattoir consistently ranks Top of critical  and popular lists.
My question is Why?
With so many restaurants opening and closing..what is it they are doing that keeps them well ahead of the pack and always popular.  From the same people who just opened Savio Volpe.
L'Abbatoir
They must be doing something right because both locations are booming and gaining critical acclaim.
Guests include:
Paul Grunberg – co-owner
Lee Cooper – co-owner and Executive chef
Lisa Haley – Asst. General manager and Wine Director
Thor Paulson – Bar Manager
TACOFINO – The Truck/The Story
In July TacoFino is set to open a Yaletown location and it all started with a single truck in Tofino
Here's an interview we did a couple of months ago about how this success story unfolded..one taco at a time.
TACOFINO GASTOWN  – Jason Sussman & Gino di Domenico
We're back in the neighbourhood at Tacofino in Gastown
The Boys
Tacofino's Gastown location opened over a year ago, and features an 80-seat dining room, 20-seat lounge, and 16-seat patio in addition to their Burrito Bar take-out counter.
Guests are the founder Jason Sussman and partner Gino di Domenico.
It's a great story about one single food truck in Tofino that gets so popular they're convinced to bring their concept into Vancouver with two more trucks which  leads to 2 restaurants in Vancouver and one more in Victoria!! (with Yaletown hinted at in this interview).
They honour Ocean Wise and have a great reputation of  giving  back to the community.
The Original Truck in Tofino
tacofino.com/gastown-home
Savio Volpe
 Co-Owner / Chef Mark Perrier
Co-Owner / Interior Designer Craig Stanghetta
Head Sommelier Mark McNeil
co-owner Paul Grunberg
Savio Volpe, 615 Kingsway at Frazer,  is a restaurant styled after the classic osteria–rustic fare in the Italian tradition of freshness and using local ingredients. Pasta is handmade fresh every day–fatto a mano in casa–and meat, poultry and fish are cooked by smoke over the wood-fired grill and rotisserie.  Italian wines and old world coffee  inspire conversation and good cheer among friends, family and strangers alike. Above all else, Savio celebrates liveliness, warmth and hospitality. Viva la convivialità!
The Savio Volpe menu features plenty of fresh, handmade pastas and heavy use of the wood fire grill and spit. Never fussy or complicated; always tasty. Inevitably, their version of Italian will be flavoured by as much of what is grown and sourced right here in the lower mainland and its environs: this is Italian by way of the local materia prima.
Talking, tasting, laughing, pouring wine, passing platters loaded with food and soaking up sauce with bread–this is how Italians do it at home and that's how the food at Savio Volpe is meant to be enjoyed: wholeheartedly.
For parties up to 6, they offer a family style fixed price menu.
No fussy cocktails at Savio Volpe: simply a spritz, a negroni and some nice house-made Italian sodas with no/low alcohol. Their  beer list is a celebration of local; from easy drinking lagers to flavourful pale ales, selections will change with the season. The  wine list is, naturally, all Italian.
More than anything, Savio Volpe is warm and inviting—a place you'd want to walk into out of the rain with a unique layout affording plenty of space for cozying up to the bar, nestling into booths with a view, tucking away into nooks or sharing a long table with family & friends.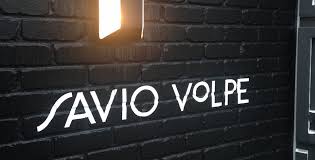 I asked the partners to gather over by the centre bar..from left to right
Savio Volpe: Paul, Mark, Craig.
Paul Grundberg (also well known for, L'abattoir, Chambar)
Craig Stanghetta (designed Just ask Luigi, Meat and Bread, Homer St Café)
Mark McNeil  (just ask Luigi, Provence. Chambar)
Mark Perrier – Co-owner and Executive Chef  (West, Le Gavroche)
This is a romping rolling conversation about "everything"..
The room,  which is really fun  when it fills, up is a reflection of these guys..
Smart and casual, yet when you look closer you'll see very high levels of attention to detail and service.
Here's a review from Open Table
Finding a restaurant that values authenticity and pure quality over profit is a rarity. Everything served was made from scratch including all the pasta noodles. Undoubtedly buying ready made pasta would be easier but this restaurant is passionate about the real thing. Modern style meets old school Italian cooking. If you always wished for an Italian Nonna's Sunday dinner in a hip atmosphere, get yourself over there. Hands down the best Italian in the city. A rare example of pure passion for food. The service was as outstanding as our meal. We loved every second and every mouthful.
Podcast: Play in new window | Download
STORIES WE'RE WORKING ON:
A Rose Special featuring
The wines of Provence
The food of Chef Dino Renaerts
Norrel Robertson – Spain's Master of wine and maker of Anciano
Ben Glaetzer – Amon-Ra/Anaperenna/Bishop/Wallace
Bruce Cockburn  Music and Wine