A blind tasting of Rhone Valley Wines featuring Rhone experts plus  The Wine
Diva and Angus An (Maenam)
And DJ Kearney on New District and Fall Wines.
Podcast: Play in new window | Download
The Show
Blind Tasting Rhone Wines at Maenam
Laure Vaissermann/Michelle Bouffard/Daenna van Mulligen/Angus An
It's a full-on Rhone wine tasting at  Angus An's  Maenam Restaurant in
Vancouver.   Invited were taste makers, wine writers, wine buyers and
sommeliers.  We were made to blind taste reds and whites and try to name the
grape(s) and what region they came from.. It was a humbling experience.  Our
hosts are Laure Vaissermann, spokesperson for Rhone Valley Wines  and  by
Michelle Bouffard,  WSET instructor, journalist and President of CAPS
(Canadian Association of Professional Sommeliers – BC Chapter).
"Just imagine, 250 km from north to south, 250 communes (local authority
areas, often villages)… The vineyards of the Rhone Valley are a world
apart, a shifting landscape which winds and unwinds around a fluid axis: the
Rhone, king of rivers, carrying silt and a sense of history. The Rhone is
the linking factor, holding together these contrasting landscapes. From
Vienne to Nîmes and Avignon, and on to the borders of the Luberon, on both
banks of the river, there is a wealth of places to explore". Christophe
Tassan, "Flânerie dans le Vignoble de la Vallée du Rhône".
Wine has been produced in the Rhône Valley for over 500 years, with some of
its steeply-terraced vineyards amongst the oldest in France. Syrah rules
over the south with a mix of Mediterranean grapes, while in the north the
two stars are Hermitage – grown on a granite hillside above the town of Tain
and best put to the back of the cellar for a decade – and Côte-Rôtie, a star
appellation made famous by Guigal's single-vineyard wines.
The Reds: Fruity, round, gourmet or spicy, full-bodied and structured. They
pair with a wide variety of dishes, from pasta to stews;
The Whites: Floral and fruity or full-bodied and deep, these wines pair with
a myriad of options, from appetizers to desserts;
The Rosés: Fresh and tender or spicy and flavourful, no one can resist their
charms, especially during summer
Quick facts about Rhone Valley Wines:
11% (in volume) of French table wines in Canada is from Rhone Valley Wines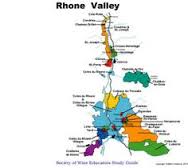 20% increase in BC sales of Rhone Valley Wines during 2015-2016 and steady
growth expected
2015 is one of the best vintage for Rhone Valley Wines
Rhone Valley Wines are versatile to pair with Vancouver's diverse food
scene.
Joining in this Love affair with Rhone wines are Daenna van Mulligen, The
Wine Diva, who's gives us all the back ground we need to appreciate what
these wines represent and where they came from.
And award winning  Maenam Executive chef Angus An. Angus talks about how
exciting it was to pair Rhone wines with Vancouver's take on Asian food.
Wines assumed to  pair with  meats and stews etc.. are now sharing the
senses with great Thai spices.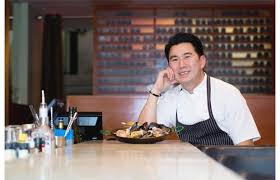 For those of us still waiting to visit the Rhone Valley..here's an
introduction to the wines, food and people by the people who know best.
https://twitter.com/ <https://twitter.com/michellebwine> michellebwine
DJ Kearney –  Director of Wine  New District  and Fall Wines
A two part conversation with one of Canada's best wine experts/educators.
The first segment is all about DJ's new position at New District.  She's
Director of wine.  Who better to follow?  What a leader.
Not only does she know her wines..she knows who's growing the best
grapes..who's crushing and blending and leading the next releases.
DJ is a huge supporter of BC wines and that's where we start.
Here's a comment from New District..
"We are here to simplify the enjoyment of wine, and to give you one-stop
access to great BC wine. These are truly exciting times: our wine industry
is booming, with more new wineries in more parts of the province than ever
before. There are over 270 wineries now, making almost 3,000 different wines
using 75 different grapes. But while there are lots of great wines made
here, it is not always easy for producers to get their bottles on store
shelves. Which means that BC wine lovers actually have limited choice when
shopping for wine.
We are here to connect artisan producers who deserve to be better known with
discerning consumers who deserve to drink their wines. We want to make it
easy to discover and enjoy the best of BC wine. New District will offer an
ever-changing assortment of mixed cases assembled by our renowned wine sage
DJ Kearney, making it easy to sample new wines from month to month. She will
literally do the shopping for you – all you need to do is pick a
pre-assembled pack that you like, in a size that you want. And our
convenient concierge-style delivery takes the stress out of getting to the
wine store. We'll bring your wine to you – where and when you want it. And
all want to look knowledgeable, so we have that covered too, with up-to-date
BC wine content, plus a wealth of other useful wine intelligence.
Great local wines, useful content, and convenient delivery. Please join us
in our celebration of the new era of BC wine."  https://newdistrict.ca/
The second segment with DJ Kearney is about Fall Wines..
I asked her to tell us about a handful of BC wines that she would  like to
recommend to the Tasting Room audience.
Corcelettes Chasselas  2014/$27.99
Little Farm Rose  2015/ $24.00
Daydreamer  Amelia   2014/$28.99
Emandare – Pinot Noir   2014 / $39.99
Bartier Bros  Merlot     2013 /$26.99
Podcast: Play in new window | Download
STORIES WE'RE WORKING ON
The one and only Jane Ferrari – Yalumba
Chef  Meets Truck
A full hour follow up to Colour 2016.  At least 10 BC wineries.
Peter Gambetta – Yalumba Winemaker