Ten BC wineries in one hour.
ALL pouring their new Fall wines for YOU.
Podcast: Play in new window | Download
THE SHOW
Colour is the semi-annual showcase for Fall releases of BC Wines.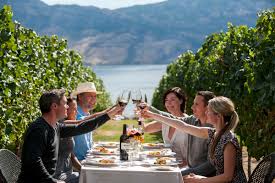 Each winery brings their very best..or at  least, the wines they want the
industry and consumers to be aware of.
We couldn't talk to them all..there were far too many..so I made a wish list
and decided to stop at Ten wineries.
Made sure  there was enough time for each to tell their story and you get a
sense of who they are.
For this special, we're talking to  either the winemaker or the owner..and
in some cases,  it's both.
In order they are
Harry McWatters  (Time/McWatters)            One of the founding Fathers of
BC Wine and he hasn't lost a step. Who better to talk about the growing
season and Okanagan Meritage?
http://www.encorevineyards.ca/
Jeff Harder –  (ExNihilo Vineyards)   Winner of Lieutenant Governor's Award
of Excellence for his 2014 Pinot Noir.  As happy as he is, he can't wait to
tell you about his other wines.
Christa-Lee McWatters Bond –   (Evolve)
From the land of four named people. Yes, Harry's daughter has fully and
completely committed to the BC wine business.  Making popular wines and
helping to steer the future direction of the industry. At Colour she poured
Pinot Blanc, Riesling, Cab/Merlot, Teased White and two sparkling wines
called Effervescence. One white and one pink.
www. <http://www.evolvecellars.com> evolvecellars.com
Christine Coletta  (Okanagan Crush Pad/Haywire & Narrative)
Just celebrated  five years of winemaking..Christine poured her 2013
Canyonview Pinot Noir, 2014 Switchback Pinot Gris, 2015 Narrative Red.
Congratulations to OCPad for winning a Lieutenant Governor's Award of
Excellence for 2014 Haywire  The Bub.
Over 500 wines entered ..only 12 winners.
Ezra Cipes  – (Summerhill)
From the home of the Pyramid, Ezra proudly poured his Cipes Brut Rose, his
2015 Ehrenfelser & Riesling and 2013 Organic Merlot
Kathy Malone  – (Hillside Winery)
Working with some of the oldest vines in the Okanagan, Kathy reminds all
that  since 2013 they have only used Naramata Bench grapes.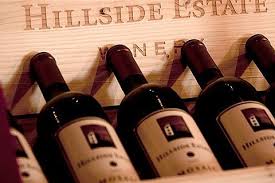 Hillside poured a 2012 Cab Franc, 2013 Syrah & Merlot and snuck in a 2015
Muscat Ottonel.
Graham Pierce –  (Black Hills)
From the home of the hugely popular Bordeaux blend  Note Bene comes a beauty
2014 Viognier, 2014 Syrah, The Alias a well constructed blend of Riesling,
Pinot Gris and Gewurztraminer.  Their second label Cellar Hand Red   2014
was a popular pour.  GP is a great guy..fine winemaker.
http://www.blackhillswinery.com/
Judy Kingston and Katie O'Dell  – (Serendipity)
Judy and her daughter are larger than life characters. Frankly, I believe
that's exactly what BC wine needs..story tellers who make the wine come
alive through narrative.
Yes, they showcased  2015 Sauv Blanc, 2015 Rosé 2011 Merlot, Next Step 2012
but they added  a wonderful surprise,  a vertical of 13-14-15  Serendipity
Viognier
http://www.serendipitywinery.com/
Ann Sperling  –   (Sperling)
I found Ann Sperling driving in her truck in Niagara, heading for Southbrook
her organic and bio-dynamic winery.
Ann is a two region winemaker these days as she's also watching over her
family  vineyard Sperling,  East of Kelowna.
Ann poured her Amber Gris – an Orange wine..made as wine used to be made
100's of years ago.
Also a barrel-fermented Chardonnay, and her Market red and white. Made with
30 year old vines. Wild yeasts and ferments.
www. <http://www.sperlingvineyards.com> sperlingvineyards.com
Bruce Schmidt  – (Intersection)
Fresh from winning a 2016  Lieutenant Governor's Award of Excellence for his
2013 Cab Franc..Bruce poured his heart out  in Vancouver.
Lots of choices for Bruce to pour..this year it was 2014 Riesling,2014
Viognier/Marsanne and the  wonderful 2013 Merlots Alluvia and Silica.
www.x <http://www.xwine.ca> wine.ca
STORIES WE'RE WORKING ON
Jane Ferrari and Peter Gambetta from Yalumba
Chef Meets Truck – Star chefs hit the trucks
The Cuddy – Wines from Jim Cuddy and Moray Tawse
Joseph Luckhurst – Road 13
Colin Mochrie – Funny Food
David Paterson – Tantalus