It's the annual  gathering of Locals Only..wine, spirit and cider makers from Vancouver Island  and the Gulf Islands.
And then one of BC's best winemakers Michael Bartier/Bartier Bros!! 
Podcast: Play in new window | Download
THE SHOW    
It's a one-of-a-kind  tasting event featuring the makers and proprietors themselves.  All from either Vancouver island or The Gulf Islands.
Vancouver is an important market for these artisans and what better way to get our attention than to set up a tasting event at Edible Canada at the Granville market.
Even though the room was jammed with friends and fans.. we all got a chance to  taste our way through their coastal appellation and discover the diversity of their  exciting and dynamic small farms.
Each artisan has a story to tell..
David Gouge from Sea Star about life on Pender Island and how he's raised his profile in Vancouver's best restaurants. www.seastarvineyards.ca
Jim Moody from Vancouver Island's oldest  commercial winery  Zanatta   www.zanatta.ca
Alayne MacIsaac – making the very cool Sheringham Spirits with husband Jason  just outside of Shirley. (see explains) http://www.sheringhamdistillery.com/
Paul Troop who is part of coastal  winemaking history at  Salt Spring Vineyards.  Talking  Blattners.  http://www.saltspringvineyards.com/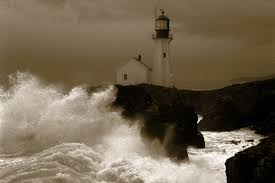 Keara White – Assistant Cider Maker at Tod Creek Craft Cider.  Small batch. No water. No sugar. www.todcreekcider.com
Brenda Hetman-Craig  Owner of 40 knots Winery in Comox  www.40knotswinery.com
Michael Bartier – Bartier Brothers Wines
Yes, there are actual Bartier Bros..it's not a marketing ploy.
They grew up in the Okanagan but Don headed for the oil business in Alberta..but always kept his hand and his land in the mix.
Brother Michael  grew up in the Okanagan Valley.  After receiving a degree from the University of Victoria and working in wine sales on Vancouver Island for a few years, he and his wife Jodi returned home to the Okanagan. While looking for a "real job", Michael accepted casual work in a winery cellar. And, since he's still in the cellar, you could say he hasn't found a real job yet.
Through on-the-job training, university extension, and distance learning at Washington State University and University of California Davis, Michael worked his way into a winemaking position.
Michael Bartier  quickly made a name for himself: first as a maker of white wines, earning two Canadian White Wine of the Year titles within three years, and then as a maker of red wines with several consecutive Lieutenant Governor's awards for his red wines.
Michael enjoyed stints at Hawthorne Mountain Vineyards, Township 7, Okanagan Crush Pad  and Road 13, among others. Currently, he acts as consulting winemaker to what is surely the most coveted client list in North America among consulting winemakers.
Michael's winemaking philosophy is simple:
Plant the correct grapes on the correct site.
Farm these well, thinking of the vineyard as a 200-year project.
Take the good fruit into the cellar, and make sure the vineyard characters, not the winemaker's manipulations, make it to the glass.
Don't try to copy Napa, or Bordeaux, or Burgundy; make Okanagan wine. These places make beautiful wines, but they're different from what the Okanagan gives, and they don't have the privilege of working with Okanagan grapes.
TRR presents a winemaker you want to consider following..Michael Bartier!!
Podcast: Play in new window | Download
STORIES WE'RE WORKING ON