DJ Kearney brings  New District wine collections called Bubble-licious and "I'll have what she's having" for The Holidays.
The final  results of the 9th BC Iconic Reds with John Schreiner and Simon Wosk.
Restaurants under the radar – Todd Braiden at Fat Jacks Boston Bar.  Dude!
Emandare ups the bar in the Cowichan Valley.  Mike and Robin Nierychlo guest!
Podcast: Play in new window | Download
THE SHOW
DJ Kearney –  Director of Wine/New District
New District's philosophy is about curation  and it informs everything they do. They  do the leg work for you, to expertly hone in on what matters to you in the world of wine.  Sign up for the weekly newsletter that carefully selects their  best bottles, articles and multimedia content, giving subscribers unique insights into British Columbia's dynamic emerging wine culture.
And best of all The Curator is DJ Kearney, the best wine educator and expert in the business.
Deej has two offerings this week..plus she has the scoop on their new Store at 41st and Dunbar.
Holiday Bubble-Licious.  3 Wines.
and…
I'll have what she's having For The Holidays.  6 Winter Weight  Wines. All handpicked by DJ.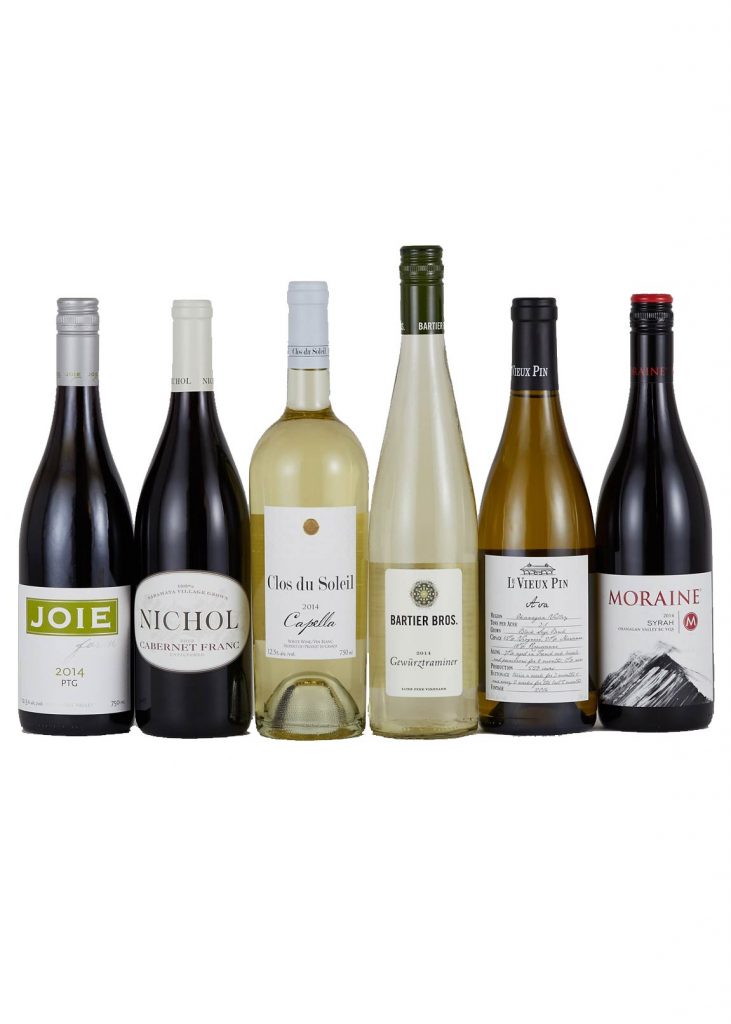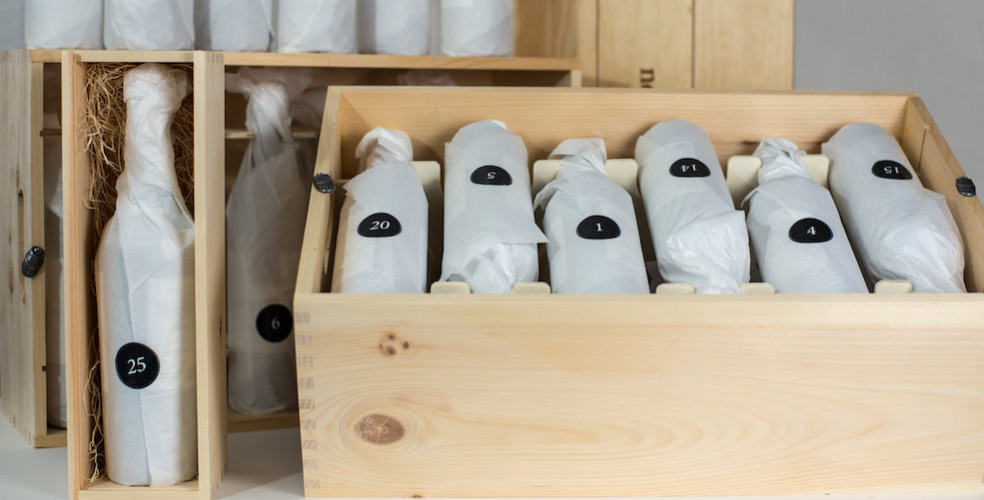 Check out what's inside the boxes.. www.newdistrict.ca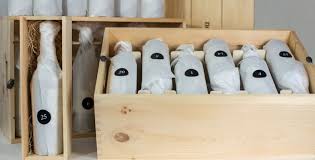 9th annual BC Iconic Reds – John Schreiner  and Simon Wosk
 The BC Iconic Reds took place on November 16.   John Schreiner,  organizer Simon Wosk  and up to 80  attendees tasted everything in the room and chose the Top Five Releases  at The Sutton Place Hotel.
2016  contenders were:
Church and State Quintessential 2010
CedarCreek Platinum Meritage 2013
Osoyoos Larose Le Grand Vin 2013
Clos Du Soleil Signature Red 2013
Mission Hill Compendium 2012
Laughing Stock Portfolio 2014
Cassini Cellars Maximus 2012
Hester Creek The Judge 2012
Painted Rock Red Icon 2014
Lake Breeze Tempest 2012
Black Hills Nota Bene 2014
Poplar Grove Legacy 2012
Mission Hill Quatrain 2012
Culmina Hypothesis 2012
La Stella Fortissimo 2014
Summerhill "OM" 2012
NK'Mip Mer'r'iym 2014
Lariana Thirteen 2013
Perseus Invictus 2013
To find out how the final five won..just listen to the show.
 Our congratulations to Randy Pickton, Justin Hall and their team at NK'Mip Cellars for their first place finish and to all participating wineries for producing such exceptional wines.
 The top 5 scorers, as chosen by attending  tasters, were:      
NK'Mip Mer'r'iym 2014
Laughing Stock Portfolio 2014
Clos du Soleil Signature Red 2013
Cassini Maximus 2012
Hester Creek The Judge 2012
Here's John Shreiners  blog on the competition..
http://johnschreiner.blogspot.ca/
Restaurants Under The Radar – Todd Braiden at Fat Jacks Pub  Boston Bar
 I had two thoughts..that there are lots of chefs and restaurants that are my favourites  but some of them – for whatever reason – are below the public's radar.
I'm torn doing these interviews because I want them to stay available but I also want to let you know they exist and are worth the seeking.
You may remember hearing about a chef who was cooking in Vancouver's East End in an apartment and you had to find him by word of mouth..the experience was called 2B (the name of the apartment where he cooked.)
One day..he quietly left town and announced he was headed for Boston Bar..in the Frazer Canyon.  Didn't make sense right?  But if you knew Todd you just had to believe that he knew what he was doing and wished him luck.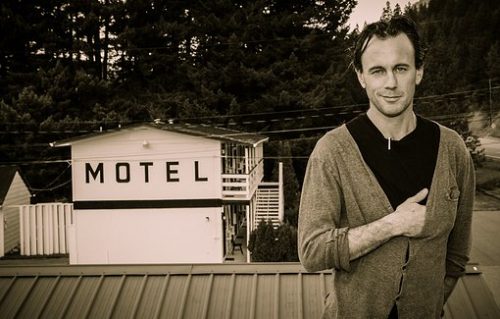 Years later he's cooking up a storm 6 kms East of Boston Bar at a diner/pub  called Fat Jacks, named after his Father.
He brought the adjoining  Mighty Fraser Motel, back to life and made it a destination stop. Really good rooms.
The man has a wicked  sense of humour and its reflected in the menu.
He also has a bar next door and pours select BC craft Beer.
Both rooms have a BC wine list and any music playing in the bar or bistro  is the best of the best.
We  welcome to TRR – The Hell Raiser of Hell's Canyon  Todd from 2B
http://www.themightyfrasermotel.com/
Mike and Robin Nierychlo   – Emandare Vineyards  (Cowichan Valley)
 Mike has always been around the wine business..I first met him when he was doing a wine interview show.
Then he and his wife Robin announced that they had purchased a working vineyard in the Cowichan Valley on Vancouver Island
A number of years ago, Mike developed an overwhelming passion for wine. He began to spend every available moment nerding out on all things wine-related! This inevitably led to home wine-making in their garage, and many, many other wine adventures.
As Mike explored the vast world of wine, a desire to one day own a winery was born. Although this dream seemed unrealistic, there was always a sense of possibility.
On Sept. 28, 2013, in the pouring rain, he and Robin  moved onto their  8.5 acre adventure.    They named it Emandare after their last names. M & R.
 "they're also pioneers on the all-natural front—no irrigation, no commercial yeasts, organic farming techniques, and the bare minimum of sulfur. So far the results are stunning—the future of Island wine rests here."  Neal McLennan  Vancouver Magazine
We taste and talk the  portfolio of wines of Emandare at Marquis Wine Cellars in Vancouver.
http://www.emandarevineyard.com/
Podcast: Play in new window | Download
STORIES WE'RE WORKING ON
We take a look inside The Hatch.
Feature interview with Jason Parkes  Winemaker/Troublemaker