It's Wall-to-Wall Wines featuring the reviews and stellar expertise of Master of Wine Rhys Pender, Consultant and teacher DJ Kearney and Georgia Straight Wine Columnist and consultant  Kurtis Kolt.
If you're looking for Gift Wines, Wines for Parties, Budget Wines for yourself and need to know the best wines of the Year in BC and the world..THIS is your show.
Podcast: Play in new window | Download
THE SHOW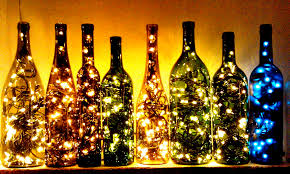 Let's face it,  this time of year we're faced with a lot of decisions.
We can't help you with most of them BUT we can help you with your wine selections.
The guests reviewers on this show are three of the very best in Canada.
Respected by their peers and the industry itself.
We'll cover gift wines/Wines to take to parties/Budget wines for Yourself/Outstanding wines of the year from BC and the World.
Enjoy!!!  Happy Holidays!
DJ Kearney
DJ is a judge, writer, instructor and educator at the highest levels in the wine world.
She has just been made Director of Wine at New District, a very new and distinct wine group. (that story next year)
DJ Kearney's 15 years in the wine industry embrace teaching, wine writing, wine criticism, and wine presentations for festivals and industry trade organizations.  She has trained thousands of sommelier candidates throughout North America for the International Sommelier Guild and the Wine and Spirits Education Trust, and has travelled extensively to the wine regions of the world. Although a global wine expert, she naturally has a special devotion for the wines of her home region. For many years DJ has been an industry advisor and ambassador for B.C. wines, teaching and presenting on behalf of the industry. Recently she toured Decanter's Steven Spurrier through the Okanagan and Similkameen Valleys, and curated the historic Judgment of B.C. tasting in Vancouver.  For the past several years she's been the Drink Editor for Vancouver Magazine, and critic/contributor for WineAlign.
Gifts: 
The perfect 2-pack:
Hamilton Russell Chardonnay 2014 Hemel-en-Aarde Valley, South Africa $44.99 (BCLDB)
Torres Mas La Plana Cabernet Sauvignon 2010 Penedes, Spain $56 +315838 (BCLDB)
Champagne gifts:
Champagne Roederer Brut Premier N/V $61.99 +268771 (BCLDB)
Champagne Pierre Gimonnet et Fils Brut Premier Cru Cuis N/V $80 (fine private stores)
What I'm taking to the party:
Chateau La Gravelle Muscadet de Sevre et Maine Sur Lie 2014 $16 +411006 (BCLDB)
Pesquié Terrasses Rouge 2013 $17.49 +708750 (BCLDB)
Best of BC:
C.C. Jentsch Syrah 2013 (winery direct or private wine stores)
Le Vieux Pin Ava 2014  $25  $34.90 (winery direct or private wine stores)
Little Farm Chardonnay Mulberry Tree Vineyard 2014 $26 +841783 (winery direct or private wine stores)
Moraine Malbec 2013 $24 (and their Pinot Noir 2013, Syrah 2013 and Viognier 2013) (private stores or winery direct)
Blue Mountain Blanc de Blancs R.D. 2008 $39.90 +402594 (winery direct or private wine stores)
CedarCreek Platinum Riesling Icewine 2014 $53 (winery direct or fine wine stores)
Best Canadian's to try:
Benjamin Bridge Brut N/V $50 +313106
Thomas Bachelder Niagara Pinot Noir 2012 $60+ (private wine stores)
Best 'over-deliver' wine
Emiliana Coyam 2012 Colchagua, Chile $27.49 +845321 (BCLDB)
World Beaters
Domaine Pattes Loup Chablis 2012 $40 (private wine stores)
Altos Las Hormigas Malbec Reserva Valle de Uco 2012 $30.99 +522870 (BCLDB)
Domaine Faiveley Nuits Saint Georges Premier Cru Les Damodes 2012 $112 +809343 (BCLDB)
Pio Cesare Barolo 2010 $65 (private wine stores)
Blandy's 5 year Old Verdelho Madeira  $27 +845818 (BCLDB)
DJ Kearney (@djwines) | Twitter
Kurtis Kolt
His background is in running restaurants around Vancouver, most recently managing Gastown's Salt tasting Room  until 2010 when he received the Sommelier of the Year Award at the Vancouver Wine festival.
He's been profiled by Wine Enthusiast Mag, run the wine program at James Beard House in NY, been a tasting participant at Wine and Spirits Mag and educated through London's Wine and Spirit Education Trust, The Court of Master Sommeliers and the Winemaking Program at UC Davis.
Kurtis is an in demand consultant and advisor.
Currently he's the Wine Columnist at The Georgia Straight. His column is called The Bottle.
Gifts
Bella Wines 2013 Sparkling Blanc De Blancs – Oliver West Side – $23.90/750 ml, $14.90/375 ml
Bella Wines 2013 Sparkling Blanc De Blancs – Oliver East Side – $23.90/750 ml, $14.90/375 ml
BellaWines.ca
Parties
Gonzalez Byass Nutty Solera Oloroso Sherry – $15.99 – B.C. Liquor Stores
Budget wines for yourself
Christophe Pacalet 2011 Beaujolais Villages – $20.99 – B.C. Liquor Stores
Outstanding wines of the year, BC and the World
Clos du Tue-Boeuf 2013 Cheverny 'Rouillon' – $27-32 – Private Wine Stores
Robert Mondavi Reserve To Kalon Vineyard 2012 Napa Fume Blanc – $41.99 – B.C. Liquor Stores
Lock & Worth Winery 2013 Square One Cabernet Franc V.3 – $30 – LockAndWorth.com
Taittinger Comtes de Champagne 2005 Blanc de Blancs – $199.99 – B.C. Liquor Stores
Kurtis Kolt (@KurtisKolt) | Twitter
Rhys Pender
Rhys Pender is Canada's youngest Master of Wine.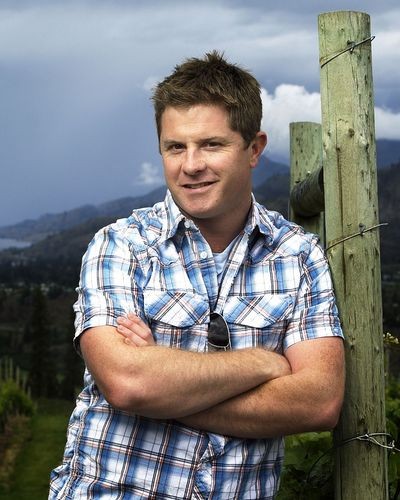 A passionate educator, wine lover, judge, writer, and grape grower/farmer, Rhys has worked in the wine industry since he was a teenager. In 2004 Rhys began taking on the grueling Master of Wine program. This culminated in Rhys becoming Canada's youngest Master of Wine in 2010, one of only approximately 300 in the world.
Rhys runs a WSET wine school and consultancy through his business Wine Plus+ and between travelling around the world can be found with his boots in the dirt at his small 4 acre vineyard and winery in the Similkameen Valley – Little Farm Winery. He is a regular contributor to Canadian publications such as Montecristo, Taste, Savour, Wine Trend and Good Life Connoisseur. In addition to judging for Wine Align, Rhys judges wine competitions internationally such as the Decanter World Wine Awards, Vancouver Magazine Wine Awards and the Dallas Morning News Wine Competition
BEST INTERNATIONAL OF YEAR:
1 Chateau Haut Brion 2010 ($1599, 766618)
2 Ridge Monte Bello2010 ($283, Marquis)
3 Wynns 2010 John Riddoch CabernetSauvignon (~$100, not sure availability)
BEST BC:

4 Orofino 2014 Wild Ferment Syrah – Scout Vineyard ($29, sold out)
5 Van Westen Vineyards 2013 Voluptuous ($30, winery) (current vintage is 2011)
GIFT:
6 Château Dereszla 2008 Tokaji Aszú – 5 Puttonyos (500ml) ($44, 285643)
7 Taylor Fladgate 1985 Vintage Port($229.99, 149377)
8 Croft Vintage Port 1994 ($144.99, 686550)
9 Château Carles 2005 Haut-Carles Fronsac, Bordeaux, France ($79, 399253)
10 Mount Pleasant  2007 Elizabeth Semillon ($21, 664862)
11 Wynns Coonawarra Estate 2012 Black LabelCabernet Sauvignon ($21.99  til Jan 2, 502039)
HAVE AROUND HOUSE FOR HOLIDAYS:
12 Perrin 2012 Vacqueyras – Les Christins ($23, 585315)
13 Domaine de Babio 2011 Minervois ($17.49, 928531)
14 Château Bonnet 2013 Chénas Beaujolais, France ($21, 821769)
15 Régis Boucabeille 2013 Les Terrasses Côtes du Roussillon Villages, France ($20.49, 464883)
16 José Pariente 2011 Rueda (Verdejo) Rueda, Spain ($28.99, 884502)
17 Grao Vasco 2011  Dao, Portugal ($7.49 special, 14977)
18 Haywire 2013 The Bub ($29.90, winery)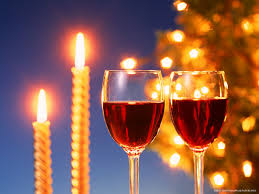 Rhys Pender MW (@WinePlus) | Twitter
Podcast: Play in new window | Download
STORIES WE'RE WORKING ON
NEXT WEEK  Christmas Eve
A look back at the 38th annual Vancouver International Wine Festival – with feature region Italy!!
Guests include
Michaela Morris – House Wine
Stevie Kim – VinItaly
Gurvinder Bhatia – Quench Wine Editor – Edmonton
Daenna van Mulligen – The Wine Diva
Harry Hertscheg – Executive director of Festival
Riccardo Tedeschi – Tedeschi Amarone (family owner/winemaker) Veneto/Valpolicella –
Barone Francesco Ricasoli (32nd generation Ricasoli) Tuscany/Chianti Classico –
Fiorenzo Dogliani – Batasiolo.  Piedmont  CEO   (Richardo March.. Export Director)
Daenna van Mulligen – The Wine Diva
Michael Bartier – Bartier Bros  BC
Chris Wyse – Burrowing Owl  BC
Harry McWatters – Time  BC
Ezra Cypes – Summerhill  BC
Thomas Perrin – Famille Perrin  France
Jim Robertson – Stoneleigh  NZ
Eduardo Montresor  – Montessor .  Veneto Italy
Loren Gil – Gil Family Estates  Spain
Dec 31  New Years EVE show
Hour Two of the 38th Annual VanWineFest.
Guests include
Daenna van Mulligen –  WineDiva.ca
DJ Kearney  – NewDistrict.ca
Kurtis Kolt – Georgia Straight
Rhys Pender – Master of Wine
 Matt Dumayne –  WM  Haywire
Andrew Winsor –  WM  Tinhorn Creek
John Freeman – WM Waterbrook (Washington)
Poplar Grove – Stefan Arnason, Winemaker
 
David Phillips – Michael David Winery (Cali)
Mark DeVere – Mondavi (Cali)
Ted Seghesio – Seghesio 
  
Marilisa Allegrini  – Owner-CEO – Allegrini
Ermenegildo Giusti – Owner – Giusti
David Scholefield – Haywire  Advisor
Stefano Benini – Int Export Director/Family member Marchesi De'Frescobaldi 
Gabriele Tacconi – WM –  Ruffino (1st visit to Canada)