Jason Priestley, Glen Suitor TSN Football Analyst, George Siu Memphis Blues BBQ, Jay Onrait and Dan O'Toole Fox Sports One and DJ Kearney all have suggestions for food, wine and Super bowl party tricks
Podcast: Play in new window | Download
THE SHOW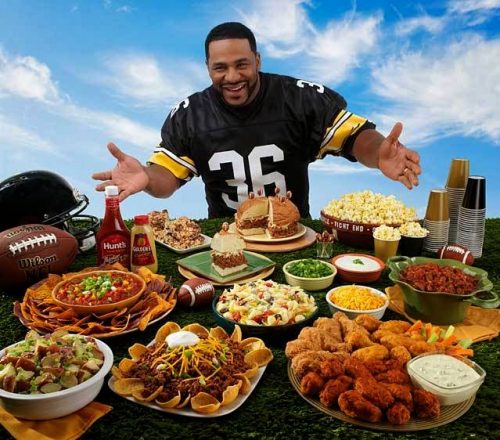 It's Super Bowl Weekend..a readymade excuse to eat, drink and gather with friends and family.
Even if you could care less who's playing..there's always a nice buzz around the day.
So, I've asked friends – who know this area of expertise very well – to talk about their food and wine plans..where they're watching the game itself and if they have any suggestions for us.
Jay and Dan – Fox Sports One/LA
We know them as Jay and Dan..first with TSN and now with Fox Sports One in LA.
Jay Onrait and Dan O'Toole are friends on the air and off. They know their sports and their comedy.
Let's see what they know about Super Sunday dining and drinks..and where will they be. We found them in their cars heading for work at Fox studios.
These boys bring the laughs… always have, always will.  They also have your betting line nailed down.. www.jayanddan.com
 Memphis Blues BBQ
Park Heffelfinger and George Siu are the owners of Memphis Blues BBQ House..
You'll usually find then at their Broadway location or the one on /Commercial..there are lots of others but these two shops have a special "lived in" feel.
Super Sunday will find them crazy busy before first light..people just keep coming for Elvis platters and mounds of ribs and pulled pork..it's a wild place to be around Super Bowl.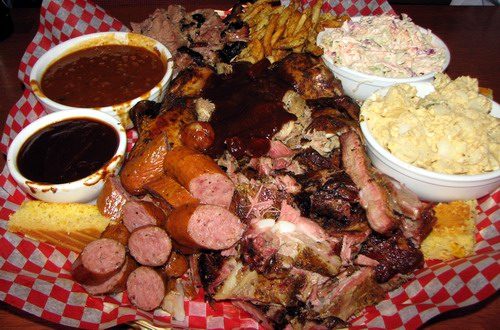 I asked Park and George about what people are looking for in their food and especially their drinks.. Don't let the down home smoke house fool you… these guys are all over their drink lists..always changing wines and beers and bourbons..they're serious about getting things right.
And as always…funny as hell.  www.memphisbluesbbq.com
Jason Priestley you know..he may not be the biggest NFL fan but nobody throws a better party..Hollywood party people.
Glen Suitor – Suits – was a hell of a defensive back in his playing days. He's gone on to become the leading colour analyst for TSN  CFL Coverage.  He really knows his wines..and his football.
DJ Kearney is everywhere.  Director of wine at NewDistrict.ca, high level martial arts athlete and the person who usually is last one
out the door and shuts off the lights after the gathering. She has wines for your weekend food and throws in some wines for Valentine's day.  www.newdistrict.ca
and we finish with Frank Gigliotti.  A West Coast legend who's been a rock label rep, ran the BC Lions, then started making wines – for real – at California Cult Classics.
It's a private wine club. You buy into a barrel of high end wine from Napa and it's yours and no one else's.
He only uses the two best growers in Napa.  Beckstoffer and Stagecoach.
Grapes are picked at 3am and driven directly to Vancouver..we're talking great juice.
Finally Frank has been convinced to start a winery – Infinity. It's TWO YEARS away but this is a label you want to know about.
Top level wines are coming my friends.
Podcast: Play in new window | Download
STORIES WERE WORKING ON
3 one hour specials on the Vancouver Wine Festival