Two guests
Both JUNO winners Sam Roberts and his latest album Terraform which was written during the run up to the US Presidential Election. Conversation gets serious a couple of times. Tunes rock.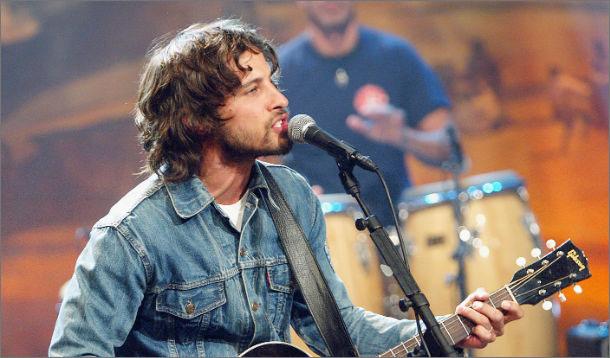 And
An amazing artist, Joey Landreth from The JUNO winning Brothers Landreth.
If you like Lowell George and Little Feat, Duane Allmann, Bonnie Raitt or Ry Cooder then Joeys music is perfect for you.


New music from Mumford and sons Rhiannon Giddens and Bill/Joel Plaskett
Included in the two hours Georgie Fame and Survival, Bruce Springsteen live, Annie Lennox, rare Tom Petty  live, Toots, Los Lobos and a double shot of Linda Ronstadt.
BTW you can subscribe to my new Facebook page dedicated to Mulligan Stew here: @mulliganstewmusic


Enjoy!!!!!
PLAYLIST:
| | | |
| --- | --- | --- |
| Country Morning | Georgie Fame | Georgie Fame |
| I believed you so | Los Lobos | Gates of Gold |
| Funky Kingston | Toots and the Maytals | Reggae Greats |
| Mulligan Stew Year 21 | www.canadahouse.com | |
| Blank Cheque | Bill and Joel Plaskett | Solidarity |
| Fooled Again (live) | Tom Petty and the Heartbreakers | Official Live 'Leg |
| Under my thumb | The Rolling Stones | Aftermath |
| www.mulliganstew.ca | Coming Up – Sam Roberts | |
| Sam Roberts Interview | TerraForm | |
| The house inside | Sam Roberts Band | TerraForm |
| Sam Roberts Interview | TerraForm | |
| Detroit '67 | Sam Roberts Band | Love at the end of the World |
| Sam Roberts Interview | Terraform | |
| The Canadian Dream | Sam Roberts Band | We were born in a flame |
| Two of us | The Beatles | Let it be – Naked |
| TD Mulligan – Mulligan Stew | Superbowl Saturday Night | Playlist mulliganstew.ca |
| Survival | Georgie Fame | Georgie Fame |
| Working in a coal mine | Harry Connicks Jr | Oh my NOLA |
| Hey BeBe | Rhiannon Giddens | Freedom Highway |
| 10th Ave Freeze Out (live) | Bruce Springsteen and the E Street Band | Live 75-85 |
| I put a spell on you | Annie Lennox | Nostalgia |
| Mulligan Stew Year 21 | www.coyotesbanff.com | |
| The Cave (live) | Mumford and Sons | Live from South Africa Dust and Thunder |
| TD Mulligan – Mulligan Stew | Coming UP – Joey Landreth | |
| Joey Landreth Interview | Whiskey EP | |
| Better together | Joey Landreth | Whiskey EP |
| Joey Landreth Interview | Whiskey EP | |
| Whiskey | Joey Landreth | Whiskey EP |
| Joey Landreth Interview | Whiskey EP | |
| Still Feel Gone | Joey Landreth | Whiskey EP |
| When will I be loved | Linda Ronstadt | Heart like a wheel |
| Thanks for listening | TDM | |
| Willin' | Linda Ronstadt | Heart like a wheel |
| | | |