Flourish Gala at Vancouver Community College with Chefs Angus An and Clement Chan. Plus  winemakers from Tightrope, Elephant Island and Kettle Valley from the Naramata Bench and Garagiste North The Small Producers Wine Festival comes to Vancouver next  Saturday. They guest today!!
Podcast: Play in new window | Download
THE SHOW
 Flourish  Gala  in March was the annual fundraiser for the community college.
Many of Canada's chefs have be trained at VCC and this was an opportunity to showcase those students and Alumni.
We started with two of Vancouver's best young chefs..
Chef Angus An – Trained at UBC, then  began his culinary career in NYC, Montreal and London.
Since returning to Vancouver in 2006 he has opened and received highest accolades with Gastropod (one of 200 best restaurants in the World – Zagat), Maenam, Fat Mao, Longtail Kitchen And Freebird Chicken Shack.
Chef Clement Chan
Clement was born and raised in Vancouver. He attended  culinary school at Vancouver Community College and was recognized early on as a rising star, winning provincial awards, representing Canada in the World Culinary Olympics, named National Chef of the Year and appeared on Food Network shows; Top Chef Canada and Eat St.
He has worked at a number of notable restaurants in the city, including local favourites such as Hapa Izakaya, Chambar and Blue Water Cafe. These days you can find him on his award winning Le Tigre food truck or  busy working at his new restaurant Torafuku.
http://torafuku.ca/members/clement-chan-executive-chef/
Pouring wines to pair with the food at the Gala were the wineries of the Naramata Bench   
 Three winemakers made the long drive down to the coast to bring the story behind their wines.
Miranda Halliday – Elephant Island
Elephant Island began as a family haven, a place of summer picnics, orchard adventures and magical holidays on the Naramata Bench. Today the elephant has grown into a 6,000 case winery driven to craft wines of character. Wines that sing with the unconventional voice of vanguard fruit. Wines that are balanced by a reverence for traditional winemaking practices. Wines that are rooted and inspired by family history.
Having lived on the Bench for 5 years I can tell you that their tasting room is quite possibly the single busiest in the Okanagan.
They make amazing wines and bubble from fruit..a skill very few in Canada can duplicate.
Now they're crafting  regular wines and have started making cider.
Highly recommend Pink Elephant, The Little King and "Told you so" Viognier.
Much to talk about with co-owner Miranda Halliday.
https://www.elephantislandwine.com/
 Bob Ferguson –  Kettle Valley Winery
Along with partner Tim Watts – Kettle Valley  has been one of the best stories in all of BC wines.
They started making their first wines in an apartment in downtown Penticton.
Sneaking bins of fruit upstairs in the elevator and crushing grapes in the living room and storing them in the closets.
Crazy right?
But that's how much they wanted to make wines.
As they  finish off their 25th year, as the oldest single-owner winery on the Naramata Bench, they  still remain dedicated to making and sharing great wines from BC grapes.  Their family's commitment is as strong as ever to farming full flavoured grapes and to winemaking that brings out the best of those flavours and subtleties.
Check out Bob's latest stories and wines.
http://www.kettlevalleywinery.com/
Lyndsay O'Rourke – Tightrope Winery
Tightrope Winery: A journey of balance, skill and experience, one step at a time.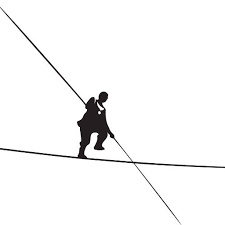 Tightrope Winery is a small family run vineyard on the Naramata Bench, BC. The owners are Graham and Lyndsay O'Rourke.  Both studied winemaking at Lincoln University in NZ.  They use their education and experience to grow and make small batches of high quality wine. All of the grapes that go into their wines are sourced from select vineyards on the Naramata Bench.
The journey of bringing grapes to the bottle is a tightrope walk of variables from vineyard management, to winemaking, to the weather and even balancing the cheque book.
Tightrope was named Small Winery of Distinction at the 2015 Northwest Wine Summit Awards.
All eight entries won.
They placed seventh in small wineries in Canada and among the top 10 wineries in B.C. in the 2015 WineAlign of Canada competition.
https://www.tightropewinery.ca/
Garagiste North – The Small Producers Wine Festival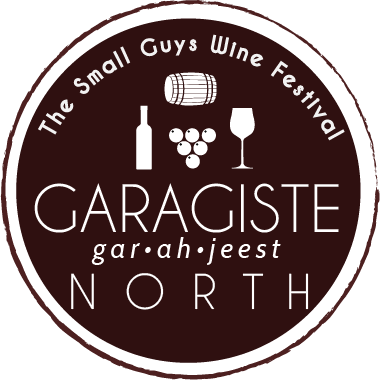 One of my favourite gatherings..actually there's three this year.
Parksville (Parksville Museum – outdoors)  July 29th, Penticton Aug 27th and next Saturday  April 22nd in Vancouver at Arts Works Gallery.  255 Smythe.
Join them  for a gathering of the small case lot, artisan wine producers at Art Works gallery in Vancouver. Meet the winemakers face to face.  For once, you get to ask all those questions you've been meaning to ask.  You will have the opportunity to purchase wine from these hard to find producers right at the event as Marquis Wine Cellars brings you their pop up store.
Partial proceeds go to the Garagiste North Wine Studies Scholarship..
So..this week a teaser on what you can expect next week!!
We talk to:
Mireille Sauve  wine expert and winemaker for Dames Wines.
Daniel Bontorin – Seven Directions   Daniel makes only Rose`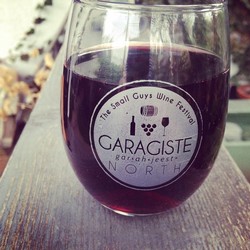 Penelope Roche. – Grew up in Bordeaux. Next door neighbour was Haut Brion. Kids at school called her The Princess because she lived in a Chateau.
Husband Dylan grew up in exotic North Vancouver.  Next door neighbour was a guy named Spike.
Guess who I chose  to talk to?
This was the small winery that turned me on to the possibilities of this movement and these farmers.
Podcast: Play in new window | Download
STORIES WE'RE WORKING ON:
Okanagan Falls pours in Vancouver
Naramata Bench Pours in Victoria