The SHOW
Without-a-doubt one of the most anticipated wine events of this summer is the 4th Annual BC Pinot Noir Celebration to be held at the beautiful Linden Gardens in Kaleden, just South of Penticton. Saturday August 19th. A one day event from 3-10PM.
Podcast: Play in new window | Download
They have room fir 350 guests and are expecting 34 BC wineries.
ALL pouring their best Pinot Noir.  With food from Joy Road Catering,
Mike Bernardo from Vij's group, Matt Batey (formerly from Mission Hill now The Nash in Calgary) and Alex Sielmann from Frog City Cafe.  Its a celebration because BC is showing signs of becoming a Pinot destination.  For example they poured 13 Pinot noir year one, 16 in year two, 26 in year three and 34 this year.
Guests today include Vikram Vij, JAK Meyer (Meyer Family Vineyards) David Patterson (Tantalus). Kurtis Kolt (Georgia Straight) Mike Bernardo (Vij's Group)
Jane Ferrari- Yalumba
When pressed,  Jane describes herself as the Yalumba storyteller and what a story she brings this time.
Jane will introduce all of us to The Caley. Its not often I'll bring you the story of a  $500 bottle of wine but this wine is very special.
It`s The Caley.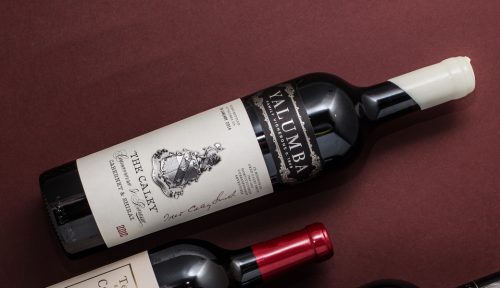 Fred Caley Smith was a man in possession of green thumbs, inquisitive eyes and tired feet.
In 1893 he set out on a two-year journey that would take him through Europe, North America, the Middle East and Indian subcontinent in search of new markets for the wines and canned fruits produced at the Barossa estate established by his grandfather and still known today as Yalumba.
Fred's pen was perceptive and prolific, but even more valuable than his journalism are the letters he sent home at a rate of one every couple of days for the entirety of his trip.
The letters tell tales of how the wines of colonial Australia were finding their way in the world, of the latest developments in horticultural practice and how a thoughtful and curious young man engaged with a world that couldn't have been more different from the small Barossa town of Angaston to which they were sent.
They were compiled, bound and stashed away in the family archive at Yalumba, where they gathered dust until they were recently called into service to help launch the most ambitious wine Yalumba has produced in its 168-year history.
The wine is called The Caley, not just in honour of the adventurous Fred but as a reference to the path Yalumba has travelled to this point and the direction in which it's headed.
Australia's oldest family-owned winery is many things, but flashy isn't one them, and its various vinous offerings have always come into the world with a quiet confidence rather than a big splash.
This was Yalumba making a clear statement of intent.
A scan of the tasting schedule provided clues: a session exploring Yalumba's history with cabernet followed by something similar with Barossa shiraz, then culminating with a look at the company's fabled history of blending the two.
It didn't require Sherlockian powers of deduction to work out the wine we were waiting for would be some form of that blend.
Yalumba has always been at the forefront of the peculiarly Australian practice of blending cabernet and shiraz, going right back to the days when we commonly called such wines claret.
In fact before the idea came to call the wine The Caley it went by the working title Super Claret.
The Caley is a truly great claret.
Aromatically it's beguiling rather than bombastic, an ethereal fragrance drawing you deeper in to the wine.
It's beautifully polished and impeccably poised. This thing is weighted like a jockey set for a big Spring, not a single gram of unnecessary fat. Barossa shiraz puts just enough supple cladding on the well-constructed frame Coonawarra cabernet provides.
It's layered and finely etched, beautifully tapered and finely threaded with micro-fine tannins.
This is a wine that more than lives up to the high hopes held for it.
Jane also walks us through new  very special pours from Yalumba.
Im told they're currently in BC
The Octavius,  $130
The Menzies, $70
The Signature, $75
The Caley will arrive in about 3-4 months.
Podcast: Play in new window | Download
STORIES WE'RE WORKING ON:
Top Drop Vancouver 2017
BC ShellFish events in Courtney/Comox
John Schreiner's new book ICON
BC Cider Special
BC Spring/Summer releases at Bloom