"He's one of them"
It's the very special  Vancouver Island Music Festival. In Courtney/Comox. 
Very special because of the location and because of Doug Cox – the Artistic Director.
Doug is an artist and working musician.
So his knowledge of who's making great music and who should be paired with who is bang on.
Artists want to play his festival because they know Doug will take care of them and their music.
He's one of them.
That's why you'll find Emmylou Harris headlining.
Robert Randolf and the Family band headlining.


Barenaked Ladies return to Canada. The USA has had their attention for many years and the Ladies wanted to make up for that.
It's possible there's a generation that may not know they're Canadian.
All four guys sat down and talked about how they dealt with losing Stephen Page.
(What that first gig was like at a small venue –  Universal Studios Los Angeles)
Their latest album is a session with The Persuaders, one of music's greatest vocal groups.
We spend 30 minutes talking to and playing the music of BNL.
I had a chance to set up a rustic studio behind the main stage backstage area.
Rustic means
A microphone
A cable
A recorder
Earphones
A glass of water


Bruce Cockburn was the Saturday headliner.  He's about to release perhaps his best album ever.
Bone on Bone is released Sept 15 with a collection of songs and riffs that amaze and delight.  Totally cool album.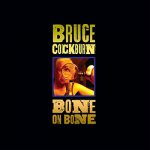 We'll run the complete interview closer to the release date but on this show we'll play the first single States I'm in and, for the first time anywhere 40 years in the wilderness.


Colin Linden produced Bone on Bone.  They have been a musical pair for many projects and many years.  Colin takes us through a quick tour of Bone on Bone.
Also guesting are:
Steve Dawson
Peter North and Tom Coxworth
Rachelle Van Zanten
Doug Cox
PLAYLIST:
| | | |
| --- | --- | --- |
| This is Mulligan Stew | with TDMulligan | Barenaked Ladies in 30 minutes |
| Never been rocked enough | Delbert McClinton | Never been rocked enough |
| I pity the fool (live) | Tedeschi Trucks Band | Live at The Fox Oakland |
| Dixie Chicken | Little Feat | Dixie Chicken |
| www.canadahouse.com | Mulligan Stew | TDMulligan |
| Train in Vain | Annie Lennox | Medusa |
| Mustang Sally | Wilson Pickett | The wicked Wilson Pickett |
| Hometown Blues | Tom Petty and the Heartbreakers | Anthology LP |
| Mulligan Stew Year 21 | Terry David Mulligan | NEXT Barenaked Ladies |
| Barenaked Ladies Interview | Mulligan Stew | with tdm |
| Blame it on me | Barenaked Ladies | Gordon |
| Barenaked Ladies Interview | Mulligan Stew | with tdm |
| You run away | Barenaked Ladies | All in good time |
| Barenaked Ladies Interview | Mulligan Stew | with tdm |
| Old Apartment | barenaked Ladies with The Persuasions | Ladies and Gentlemen barenaked ladies with The Persuasions |
| Barenaked Ladies Interview | mulligan stew | with tdm |
| One Week | Barenaked Ladies | Ladies and Gentlemen barenaked ladies with The Persuasions |
| NEXT Bruce Cockburn Interview | Mulligan Stew | with tdm |
| Bruce Cockburn Interview | Mulligan Stew | with tdm |
| States I'm in | Bruce Cockburn | Bone on Bone |
| Colin Linden Interview | Mulligan Stew | with tdm |
| 40 years in the wilderness | Bruce Cockburn | Bone on Bone |
| Doug Cox Interview | Artistic Director | with tdm |
| Rachelle van Zanten Interview | mulligan stew | with tdm |
| Tennessee Waltz | Emmy Lou Harris | Cimaron |
| mulligan stew | with terry david mulligan | NEXT Steve Dawson. Pete and Tom. ZZTop |
| Steve Dawson Interview | mulligan stew | with tdm |
| Loose ends | Steve Dawson | Solid states and loose ends |
| Peter North & Tom Coxworth Interview | mulligan stew | with tdm |
| Don't mess up a good thing | Ry Cooder | Bop til you drop |
| waiting for the bus | ZZ Top | Very Baddest |
| Jesus just left Chicago | ZZ Top | Very Baddest |
| www.coyotesbanff.com | Mulligan Stew | with tdm |
| Makin' Whoopee (live) | Ray Charles | More music from Ray (soundtrack) |
| | | |