THE SHOW
Jay Onrait and Dan  O'Toole  – TSN
 There is no possible reason why Jay and Dan should be on a show about food and wine. They're sportscasters and comics.
They are just barely Canadian.. BUT – they came home to Canada last Monday to again host the evening highlight package.
At least Jay  Onrait knows his wines..Norm Hardy in Prince Edward County and Jason Parkes at The Hatch in Kelowna.
Dan O'Toole drinks light beer. End of discussion.
The real reasons why Jay and Dan are on today's show..?
They friends and they funny.
BC Pinot Noir Celebration – The Best of the Rest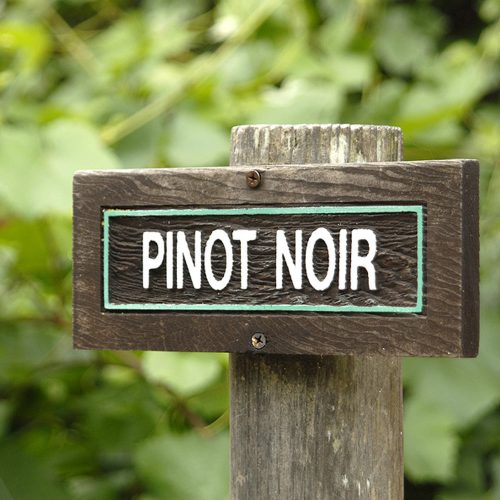 Last week's show highlighted the BC Pinot Noir Celebration at Linden Gardens in Kaleden. As usual I did far too many interviews. The last four guests are
Andy Johnson – Averill Creek  Cowichan Valley
Luke Smith – Howling Bluff  Naramata Bench
Bryant Mao – Hawksworth Group
Gustav Allander – Foxtrot
Sandra Oldfield – Tinhorn Creek (The Creek)
Established in 1993 by the Shaunessy and Oldfield families, Tinhorn Creek Vineyards is located just south of
Oliver B.C. in the famed Golden Mile Bench sub-appellation.
Family owned and operated, Tinhorn Creek offers an unrivalled
visitor experience, wines that rank among the best in the world, and the award-winning Miradoro
Restaurant.
The winery produces wines in three tiers: the single-varietal series features six 100% varietal wines; only
worthy wines are selected each year for the winery's Oldfield Reserve tier; and  The Creek,  the new flagship wine .
The red wines in the Oldfield Series are aged for three to four years prior to release. All Tinhorn Creek wines evoke the unique terroir of
the region: the sage-covered desert terrain.
The Creek:
Tinhorn Creek Vineyards is proud to announce the release of The Creek, its highly anticipated flagship wine.
A toast to 23 years of experience in farming and winemaking on the southern Okanagan Valley, The Creek is
an elegant, luscious and modern wine that reflects both place and time.
The 2014 The Creek is a unique blend of 53% Cabernet Sauvignon, 19% Merlot, 17% Cabernet Franc, 9% Malbec and 2% Petit Verdot.
Aptly named after the iconic waterway that has shaped the surrounding landscape, the new flagship wine is a
celebration of Tinhorn Creek Vineyards' longstanding pursuit of both excellence and innovation in winemaking
"We have been working toward this wine since my husband Kenn and I first landed in
Oliver in 1994,"  Sandra Oldfield, Founder and CEO of Tinhorn Creek Vineyards.
"Inspired by our desire to honour the region where the grapes come from, and to create the best possible wine in
our cellar, The Creek reflects a spirit of innovation both in how we farm our land and how we treat
our wines. We will continue to push forward and evolve with creativity and dedication because that
is what our customers have come to expect from us."
Jeremiah Tower – The Last Magnificent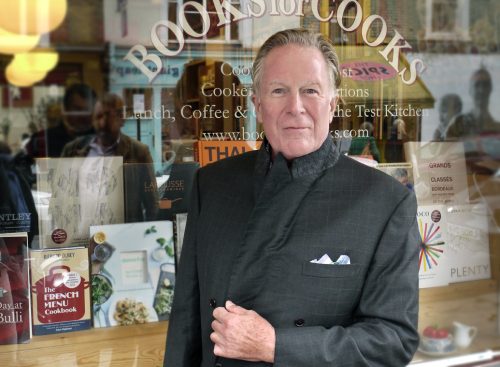 Produced by Anthony Bourdain , The new Documentary –  JEREMIAH TOWER: THE LAST MAGNIFICENT -explores the remarkable life of Jeremiah Tower, one of the most controversial and influential figures in the history of American gastronomy. Tower began his career at the renowned Chez Panisse in Berkeley in 1972, becoming a pioneering figure in the emerging California cuisine movement.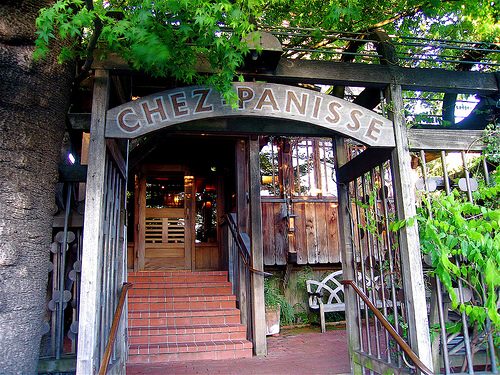 After leaving Chez Panisse, due in part to a famously contentious relationship with founder Alice Waters, Tower went on to launch his own legendary Stars Restaurant in San Francisco. Stars was an overnight sensation and soon became one of America's top-grossing U.S. restaurants. After several years, Tower mysteriously walked away from Stars and then disappeared from the scene for nearly two decades, only to resurface in the most unlikely of places: New York City's fabled but troubled Tavern on the Green.
There, he launched a journey of self-discovery familiar to anyone who has ever imagined themselves to be an artist.  Featuring interviews by Mario Batali, Anthony Bourdain, Ruth Reichl and Martha Stewart, this delicious documentary tells the story of the rise and fall of America's first celebrity chef, whose brash personality and culinary genius has made him a living legend.
When you walk into your favourite restaurant and see an open kitchen, farm to table dining, farmers and farms mentioned in the menu that's just some of the legacy of Jeremiah Tower.
Here is our feature interview with Chef Tower.
Facebook: Last Magnificent
Twitter: Last Magnificent
Instagram: Last Magnificent
Podcast: Play in new window | Download
STORIES WE'RE WORKING ON:
Sodo Urban Wines – Seattle.
Featuring
Ryan Krane – Kerloo
Trey Busch – Sleight of Hand
Paul Zitarelli – Full Pull
Andrew Latta – Latta Wines
Tim Meeks –  host and wine taster.
Planeta and Boutinot pour in Vancouver