When Leonard Cohen passed away… John Lennon. Bowie. Prince. BB King. George Harrison..it pulled at the heart and memories.
Some pull harder than others, for various reasons.
The death of Tom Petty at 66 just stopped me cold.
I spent a day with him..the week his first album came out, right in the heart of Hollywood.
Really liked the man. The person.
No BS. Honest. Completely true to the spirit of rock and roll. He felt it was an honor to be passing through life making music and entertaining.


On our next meeting, Tom gave me a signed copy of an album called Official Live 'Leg..recorded in Boston 1976. On Vinyl. Four tracks on one side and nothing on the other. Only 500 copies pressed.
Al Kooper sat in on organ.
I'm going to play two songs from that album and a whole lot more from other albums.
Also a segment of artists who were friends and admirers that covered Tom's songs.
Johnny Cash. Linda Ronstadt. John Mayer. Ridley Bent.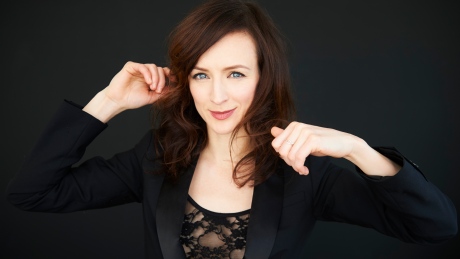 Also featured on the show are interviews and music from Sarah Slean and Whitehorse (Melissa McClelland and Luke Doucet)
Sarah is on tour performing music from Metaphysics with a string quartet and Whitehorse have just come from performing Neil Young's Ohio at the Canadian Songwriters Hall of Fame – with Neil right in front of them…Row 3.
Lots to talk about.
-TDM

PLAYLIST:
| | | |
| --- | --- | --- |
| Breakdown (live) | Tom Petty and the Heartbreakers | Pack up the Plantation |
| Hometown Blues | Tom Petty and the Heartbreakers | Playback |
| Atlantic City (live) | Bruce Springsteen and the E Street Band | Live in NYC |
| www.canadahouse.com | Coming UP – New Van Morrison | www.mulliganstew.ca |
| Blue Magic (WAIKIKI) | Son Little | New Magic |
| Bring it on home to me | Van Morrison | Roll with the punches |
| Remembering Tom Petty on The Stew | Rare Tom Petty music next | First Guest – Sarah Slean – coming UP |
| Jaguar & Thunderbird Ford (live) | Tom Petty and the Heartbreakers | Official Live 'Leg |
| When a kid goes bad | Tom Petty and the Heartbreakers | The Last DJ |
| Willin' | Little Feat | Rad Gumbo. Warner Years 71-90 |
| Mulligan Stew with tdm | NEXT Sarah Slean | www.mulliganstew.ca |
| Sarah Slean Interview | Metaphysics | Happy Thanksgiving |
| Sarah | Sarah Slean | Metaphysics |
| Sarah Slean Interview | with tdm | |
| Perfect Sky | Sarah Slean | Metaphysics |
| Mulligan Stew with tdm | Next – Rare Tom Petty | Whitehorse in 30 minutes |
| Luna (live) | Tom Petty and the Heartbreakers | Official Live 'Leg |
| Can't always get what you want (live) | The Rolling Stones | Live Licks |
| TD Mulligan. Mulligan Stew | www.mulliganstew.ca | Facebook mulliganstewmusic |
| I wont back down | Johnny Cash | America 111 Solitary Man |
| The Waiting | Linda Ronstadt | Feels like home |
| Free Fallin (live) | John Mayer | Live at Nokia Theatre |
| You got lucky | Ridley Bent | Wildcard |
| Mulligan Stew with tdm | NEXT – Whitehorse | www.mulliganstew.ca |
| The Whitehorse Interview | Melissa McClelland and Luke Doucet | Happy Thanksgiving |
| Pink Kimono | Whitehorse | Panther in the DollHouse |
| The Whitehorse Interview | Melissa McClelland and Luke Doucet | |
| Die Alone | Whitehorse | Panther in the DollHouse |
| The Whitehorse Interview | Melissa McClelland and Luke Doucet | Happy Thanksgiving |
| Kicking down your door | Whitehorse | Panther in the DollHouse |
| The Whitehorse Interview | Melissa McClelland and Luke Doucet | |
| Nifghthawks | Whitehorse | Panther in the DollHouse |
| Thank you for listening | A barney bentall interview and album coming soon | Happy Thanksgiving |
| | | |
| | | |