Lots of interviews this year..so how do you pick the best of the best?
They pick you actually.
These interviews are the ones that stayed with me..resonated with truth,
passion and humour.
Two hours of the years most memorable interviews.. (and YES, I could have
done 3-4 more shows.)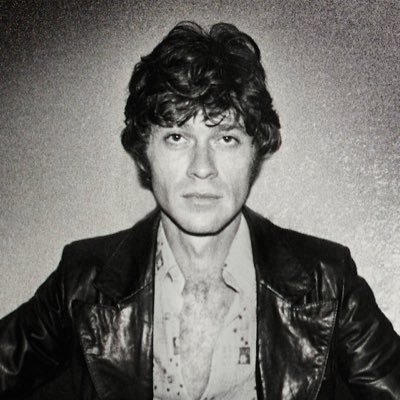 Robbie Robertson – Original member and songwriter for The Band.  One of the
greatest most influential  groups ever. Talking about his book Testimony,
Dylan, The Last Waltz and writing The Weight!
The Wood Brothers – Wonderfully talented, gifted singers and songwriters.
Talking about The Band and their influence.
LeeRoy Stagger – Surely in the running for Top 100 albums of the year
Ron Sexsmith – Talking about The Last Rider and what his early years were
like.
Susan Tedeschi – Her husband Derek Trucks had to take another phone call but
Susan finished off our interview with some great thoughts about a  life in
music
Stephen Fearing – Talking about his single Blowhard Nation and what
influenced the song.



Rhiannon Giddens – It's all about what happens to her when one of the most
influential Producers T Bone Burnett offers to produce a solo album so the
World can really hear her voice. Interview backstage at this year's Edmonton
Folk Festival

 
The Juno Couch – Yes it was recorded in 2016 but I played this special and
portions of it all during 2017..so I fudged a bit.
It was worth it – interviews with Buffy St Marie, Tom Cochrane, Miranda
Mulholland, Matt Good and Alan Doyle. All on the Couch together.


Bruce Cockburn – His first interview for new album Bone on Bone. Again, a
must have on the Top 100. Talks about the song that started it all Three Al
Purdy's for a $20 bill


Bare Naked Ladies – Interviewed them twice..this one in Nanaimo. Focused on
an album that did not get the recognition it deserved, with The Persuaders.
And how that collaboration changed the way BNL sing some of their songs.
Grant Lawrence – On his book on The Smugglers  Dirty Windshield.
This interview was about Grant and Nardwuar knocking on my door Halloween
Night.
Valerie June – again at the Edmonton folk festival. There's also a YouTube
version of this CKUA interview. I expect her album will be Top 10, maybe
even Top 5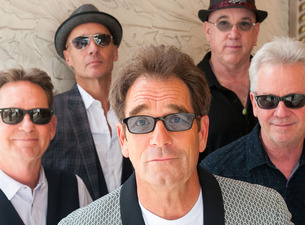 Huey Lewis – I really wanted to talk to Huey again,  as  I hadn't seen him
for many years.  I loved his blues take on hit music. We shared a common
take on what was great music. I asked him what it felt like walking out on
stage after all these years..what went on inside of him when the audience
found its voice.
By the way – Most of these interviews will be –  In the Raw – on the
Mulligan Stew website . www.mulliganstew.ca<http://www.mulliganstew.ca>
And in January on the Mulligan Stew PODCAST
-TDM

PLAYLIST:
| | | |
| --- | --- | --- |
| Mulligan Stew | Best interviews of 2017 | www.mulliganstew.ca |
| Robbie Robertson Interview | Testimony | |
| forever young/Baby let mne follow you down (live) | The Band with Bob Dylan | The Last Waltz |
| www.canadahouse.com | Years best interviews | Mulligan Stew |
| Robbie Robertson Interview | Testimony | |
| Helpless (li ve) | The Band with Neil Young and Joni Mitchell | The Last Waltz |
| Robbie Robertson Interview | Testimony | |
| The Weight | The Band | Best of |
| Mulligan Stew – Year 22 | Best interviews of the year – NEXT Wood bros. LeeRoy Stagger | |
| The Wood Brothers Interview | | |
| Ophelia (live) | The Wood Brothers | Live from The Barn |
| Leeroy Stagger Interview | | |
| I want it all | Leeriy Stagger | Love versus |
| Ron Sexsmith Interview | | |
| Susan Tedeschi Interview | | |
| Just as strange | tedeschi trucks band | Live at the Fox Oakland |
| Stephen Fearing Interview | | |
| Blowhard Nation | Stephen Fearing | every soul's a sailor |
| Mulligan Stew | Best interviews of the year NEXT Rhiannion Giddens. Juno Couch | |
| Rhiannon Giddens Interview | | |
| waterboy | Rhiannon Giddens | Tomorrow is my turn |
| www.coyotesbanff.com | Mulligan Stew with tdm | |
| The Juno Couch – Calgary | Buffy, Tom Cochrane, Matt Good, Alan Doyle, Miranda Mulholland | |
| The big ones get away | Buffy St marie | Power in the Blood |
| come out with me | alan doyle | a week at the warehouse |
| mulligan stew year 22 | TD Mulligan – Next Bruce Cockburn | |
| Bruce Cockburn Interview | TD Mulligan | |
| Three al purdy's | Bruce Cockburn | Bone on Bone |
| Bare Naked Ladies Interview | | |
| Old Apartment | Bare Naked Ladies . The Persuasions | Ladies and Gentlemen. The BNL with The Persuasions |
| Grant Lawrence Interview | | |
| | The Smugglers | Best of |
| Valerie June Interview | | |
| slip slide on by | Valerie June | The order of time |
| Huey Lewis Interview | | |
| Its all right (live) | Huey Lewis and the News | best of live |
| Thank you for listening | Have a great 2018 | |