It's the return of Top Drop 2018.  A dozen World class wineries you should know about!
Top Drop – Two shows in one.
When I first pulled out the microphone I promised myself I wouldn't go crazy and try to talk to all 40  wineries pouring at The Roundhouse in Vancouver. The 6th TOP DROP 2019 will happen May 23/24th.
Podcast: Play in new window | Download
But it was the Fifth Top Drop and it was the Liquid Love Child of Kurtis Kolt.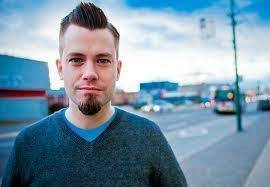 Kurtis is a wine educator, wine judge and wine columnist for The Georgia Straight.
When it comes to wines, he absolutely knows what he's talking about. 

Anyway, I again got carried away and did 12 interviews and this time  put them into one complete show.
Top Drop Vancouver returns  with a continued focus on sustainably-farmed, handcrafted wines offering a distinct sense of place, without heavy-handed winemaking trickery to get in the way.
This is what this fine small wine festival believes in.
They believe in the importance in farming one's own fruit and/or being constantly engaged with grape-growers to ensure sustainability and a high standard of viticultural practices.
They believe in wines that reflect their vintage, and wines that aren't suffocated by vinicultural trickery.
They believe in winemaking decisions that are made by a winemaker, and not by a board of directors or marketing team. 
They believe in those who take chances. 
They believe these kinds of wines, honest wines of integrity, need a time and place to have their story told.
They also believe craft beer, cider, along with authentic and sustainable produce, dairy, meat, and seafood are part of the same conversation, which is why they 're proud to showcase some of the very best in those areas.
An Astonishing gathering of wine professionals.  Check out all the guests and details
Kurtis Kolt – Organizer and wine ambassador & educator. Wine writer for The Georgia Straight.
Paul Leary – President Blackbird Vineyards  (Napa)
David Scholefield – Wines of Chile
David Patterson – GM and Winemaker at Tantalus (Kelowna)
Justin Fair-weather – Partner. Alpha Box and Dice (Australia)
Jane Ferrari – Winemaker. Ambassador Yalumba (Barossa. Australia)
Jay Drysdale –  Owner/Winemaker Bella (Naramata Bench)
Simon Black – Winemaker Montalto (Australia)
Virginie Taupenot –  Taupenot-Merme   (France)
David Amadia – President of Ridge Vineyards  (Sonoma)
Beth Novak Milliken – President of Spottswoode  (Napa)
Mark Vlossak – Owner and Winemaker at St. Innocent Winery.  (Willamette Valley, Oregon)
Podcast: Play in new window | Download
STORIES WE'RE WORKING ON:
New wineries to watch for.
Kutatas – Salt Spring Island
Vancouver  Wine Festival 
Hello California!!