Slainte!!
And welcome to Mulligan Stew – St Patrick's Day 2018
By the time Saturday night rolls around I'm going to assume you're well into the,  um, Day.
So please, if you can and it's safe to do so, pour yourself a glass of something and turn up the tunes.
It's two hours of music driven by Ireland and The Irish.
A mix of Irish artists and the music fans of Dublin welcoming World heroes.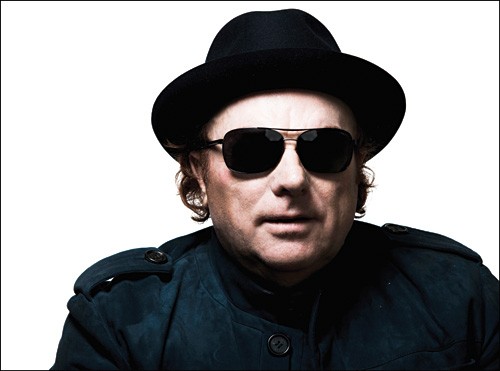 There are at least 3 Van Morrison tracks.
Plus  Stars you'd expect to hear U2, Imelda May, The Pogues, Chieftains, Elvis Costello, The Frames,  Ed Sheeran, Mark Knopfler, Thin Lizzy, Waterboys and Rory Gallagher
The Canadians are there as well  Spirit of the West &  Alan Doyle.
The wonderful surprises are Rhiannon Giddens (she lives in Ireland) Diane Krall with The Chieftains, 3 tracks from Bruce Springsteen Live in Dublin and 2 tracks from Leonard Cohen, also Live in Dublin.
If you're home – kick back and enjoy.
If you're on the road..be safe and turn it UP!
Tanks eh!
Slainte!
PLAYLIST:
| | | |
| --- | --- | --- |
| Mulligan Stew – St Patrick's Day 2018 | playlist www.mulliganstew.ca | Cheers |
| Astral Weeks/I've transended (live) | Van Morrison | Astral weeks-Live at Hollywood Bowl |
| with or without youi | U2 | Live |
| Moonshiners Daughter | Rhiannon Giddens | Factory Girl (EP) |
| www.coyotesbanff.com | NEXT – Pogues/Waterboys/Spirit of the West | |
| Dirty old Town | Pogues | Best of |
| Mulligan Stew – St Patrick's Day 2018 | NEXT – The Waterboys | |
| The whole of the Moon | The Waterboys | This is the Waterboys |
| Home for a rest | Spirit of the West | Save this House |
| Long journey home | The Chieftans and Elvis Costello | The Essential Chieftans |
| The boys are back in town | Thin Lizzy | Jailbreak |
| Bully Boys | Alan Doyle | A week at the Warehouse |
| TD Mulligan | Mulligan Stew | www.mulliganstew.ca |
| big bad handsome man | Imelda May | Love Tattoo |
| St Patricks Day on Mulligan Stew | www.mulliganstew.ca | |
| Further on up the road (live) | Bruce Springsteen with the Sessions Band | Live in Dublin |
| This little light | Bruce Springsteen with the Sessions Band | Live in Dublin |
| American Land | Bruce Springsteen with the Sessions Band | Live in Dublin |
| Danny Boy | Diana Krall and the Chieftans | Tears of Stone |
| into the mystic | Van Morrison | Moondance |
| StAR Star/ Pure Imagination (live) | The Frames | Set List |
| St Patricks Day on Mulligan Stew | TD Mulligan | |
| Tower of Song (live) | leonard Cohen | Live in Dublin |
| Save the last dance for me (live) | leonard Cohen | Live in Dublin |
| Domino | Van Morrison | It's too late to stop now |
| Nancy Mulligan | Ed Sheeran | Divide |
| You can't beat the house | Mark Knopfler | Get Lucky |
| St Patricks Day on Mulligan Stew | Cheers | |
| Treat her right (live) | Rory Gallagher | Live in Dublin |
| | | |