Jann Arden returns To The Tasting Room.
(joined by  Ricasoli, La Crema, Giant Head and Gurvinder Bhatia)
 

Podcast: Play in new window | Download
THE SHOW
Gurvinder Bhatia   (Quench magazine)
The first two interviews took place at this year's VanWineFest.
After 2 One hour specials,  I grabbed my  recorder and sought out journalist Gurvinder Bhatia and  Winemaker Craig McAllister,  at La Crema.
Gurvinder is well known in wine circles. As a judge, educator and reviewer.
Wine Editor for Quench Magazine, columnist for The Edmonton Journal and  for Global TV (Edmonton). He's currently the wine buyer for  UnWined in Edmonton.  He specializes in Italian wines.
Because of his legal background and the fact he lives in Alberta, I thought we could talk about wines and BC's  wines banned in Alberta.
Craig McAllister – Winemaker at Le Crema (Sonoma)
A New-Zealand native, Craig McAllister spent his first 20 years in Christchurch, New Zealand, then lived in London for six years. He has travelled extensively throughout the world. He found himself drawn not just to the wine industry, but to the wine lifestyle due to his love of cooking, traveling and being outdoors. This led him to Lincoln University in New Zealand, where he received his Bachelor of Science degree in viticulture and enology.
Craig's deep passion for winemaking has taken him all over the world, from New Zealand to Australia, Chile and Cyprus. Craig first joined the La Crema team in 2007 as the Harvest Enologist.
After gaining additional experience abroad, he joined the La Crema team full-time in 2009.
He has been a steward of La Crema's Monterey program and worked extensively on the Sonoma Coast Chardonnay. He also helped to further develop La Crema's esteemed collection of single vineyard Chardonnay and Pinot Noir wines. He was promoted to head winemaker in 2017.
Francesco Ricasoli  – (Barone Ricasoli)
The name Ricasoli has been associated to wine since 1141, when Brolio Castle was acquired by the Ricasoli family.
Bettino Ricasoli (1809 – 1880) was the promoter of the most famous Italian wine in the world today: Chianti.
Today it is the largest domaine in the Chianti Classico area: Castello di Brolio, where Baron Bettino Ricasoli came with the Chianti formula in 1872, is surrounded by 1,200 hectares in the towns of Gaiole and Castelnuovo Berardenga.
Since 1993 Francesco Ricasoli  is the 32nd  family member to lead  the family winery. Second oldest in the World and oldest in Italy.
We welcome the charming Francesco to Tasting Room Radio.
Jann Arden – Feeding My Mother: Comfort and Laughter in the Kitchen as my Mother Lives With Memory Loss.
"Jann Arden is one of the most honest and talented women I've ever met, and her love for her mother is so rich." —Chef Lynn Crawford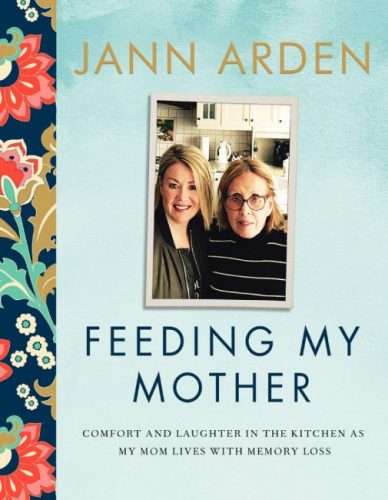 Even though Jann and I have known each other for 30 years it didn't make the book any easier to read.
The pain of watching her Mother fade away commands each and every page of this cookbook and then you turn the page and it's
a recipe for split pea soup.
We talk about dealing with the slow loss of her Mother and "Candy Grams for Mongo"
That's exactly what a Jann Arden concert is like..crazy fun one moment and heart wrenching  the next.
As each day steals more and more of her Mother's  memory, it's her  kitchen  and the food in it that connects  Jann and her Mother.
Amazing book.
Fascinating performer.
Wonderful friend.
https://penguinrandomhouse.ca/books/562454/feeding-my-mother#9780735273924
John Glavina – Owner of Giant Head Winery  (Summerland)
John was born in Montreal in 1960. His father, an immigrant from Malta, was a computer technician with Honeywell. In 1985 the family moved to Vancouver where John  graduated from SFU with a  degree in computer science, with a minor in business.
He met his wife Jinny Lee at SFU and together they had a dream  of owning a farm.
Finally in 2002, the couple and their two children moved to the Okanagan and bought an apple orchard near Summerland.  After a couple of years farming apples Jinny Lee  admitted grapes would be better.
They grow Pinot Noir, Merlot, Gewürztraminer and – for blending with the latter – about 100 vines of Riesling. Both took viticulture courses but John leaves much of the viticulture up to Jenny Lee.
First they were strictly growers but then came their  2014  vintage. It was the first one they sold.
My pal Herschel Miedzygorski  invited me to attend the release of the latest Giant Head wines..at Tap and Barrel right next door to the Convention Centre. It was John's birthday and a new release pour. The room was jumping.
John was  proud of his Canyonview Chardonnay, his 2016 Merlot, a  2016 Pinot Noir, a Rose made from Merlot and his 2016 Blanc De Blanc,  made from his Pinot.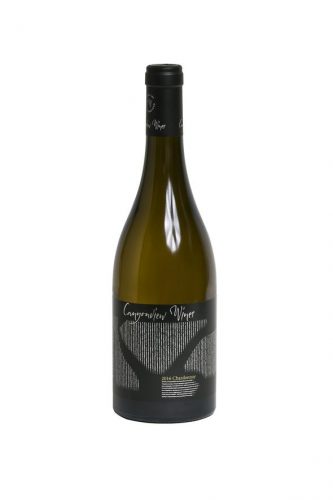 I couldn't get anywhere near Jenny Lee with my microphone as she was being congratulated by a large group of friends all night long.
 

Podcast: Play in new window | Download
Stories we are working on:
IVSA Pour in Victoria
BC Cider Festival. North Vancouver
Locals Only – Granville Island
Naramata Bench Pours on the Coast
Spring releases from OK Falls
Matt Sherlock (Lock and Worth/Nichol Vineyards) and Jay Drysdale (Bella) Natural Wines and New Directions