So I'm thinking … Sept 1st  End of Summer. An hour of  Greatest hits of CKUA Radio  Summer 2018?  
Last Lion of Albion– Neko Case – Hell-on
Shame Shame Shame – Lake Street Dive – Free Yourself Up
Political  World  – Bette LaVette-Things have Changed
Girls gotta do – Jill Barber – Metaphora
Can you get to that – Frazey Ford – single
Everything to Everyone – Earthtones – Bahamas
How about we start the Stew with an hour of  Greatest Hits of Summers Past?
Think about it.  In 1968 alone you've got
The Weight – Music from Big Pink – The Band
People got to be free – Freedom Suite – The Rascals
Hey Jude – from Hey Jude – The Beatles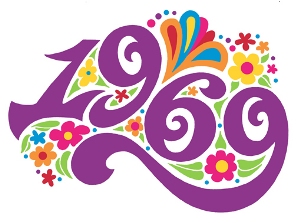 Or how about a year later –  1969?
Hot Fun in the Summertime – from Stand – Sly and the Family Stone
Honky Tonk Women – from Hot Hits – The Rolling Stones
So..here we go.
Hits from our lives and hits from this summer.
Did I mention the hits of summer 2018 will have a guest host?
Arianne Smith-Piquette – Library technician at CKUA
Turn it UP
Have a great time with your memories and a great long weekend.
Ps..Our Mulligan Stew Podcast will be with the most played artist of the Summer.. Bahamas.
(subscribe to Spotify, Google Play Music, Apple Podcasts)
PLAYLIST:
| | | |
| --- | --- | --- |
| Welcome to Summer Hits | Mulligan Stew with TDMulligan | www.mulliganstew.ca |
| tired of being alone | al green | al green gets next to you |
| i feel the Earth move | carole king | tapestry |
| bridge over trouble water | aretha franklin | Respect – best of aretha franklin |
| www.deanehouse.com | tdm playing best summer hits – past years | |
| hot fun in the summertime | sly and the family stone | best of |
| honky tonk women | the rolling stones | hot rocks |
| mulligan stew | hey jude next | |
| hey Jude | the Beatles summer 68 | hey Jude |
| Mulligan Stew Summer Hits from past years | Next up – The Band | www.mulliganstew.ca |
| the weight | the band | music from big pink |
| people got to be free | the rascals | freedom suite |
| dancing in the streets | martha and the Vandellas | collection |
| house of the rising sun | the animals | the animals |
| Summer Stew with tdm | | |
| sledgehammer | peter gabriel | So |
| www.mulliganstew.ca | Next Hour – Summer hits 2018 | |
| Every breath you take | the police | synchronicity |
| california girls | the beach boys | summer days (and summer nights) |
| Coming UP – Summer hits at CKUA 2018 | www.mulliganstew.ca | |
| Our guest Arianne Smith – Piquette | CKUA Music Library | |
| last lion of Albion | Neko Case | Hell-On |
| If it feels good | Leon Bridges | good thing |
| the bottle wins again | ben harper and charlie musslewhite | no mercy in this land |
| Our guest Arianne Smith – Piquette | CKUA Music Library | Hits of summer 2018 |
| Shame shame shame | lake street dive | free yourself up |
| when the night is over | lord huron | vide noir |
| summer's end | john prine | the tree of forgiveness |
| mulligan stew with tdm | playlist www.mulliganstew.ca | |
| Hits of summer 2018 from CKUA Chart | Mulligan Stew with TDMulligan | |
| bette lavette | political world | things have changed |
| Our guest Arianne Smith – Piquette | CKUA Music Library | |
| girls gotta do | jill barber | metaphora |
| can you get to that | frazey ford | single |
| Our guest Arianne Smith – Piquette | CKUA Music Library | |
| joy comes back | ruthie foster with derek trucks | joy comes back |
| Ive just got to know | Boz Scaggs | out of the blues |
| www.coyotesbanff.com | Next Week – Chandra Crawford | |
| everything to everyone | Bahamas | Earthtones |
| | | |