Little Richard died hours before The Stew hit the air last week… I felt bad that I couldn't salute him.
All of my best memories of Richard were in-person memories.
I'll never forget the first and last times I saw him.
Izzy's Supper Club. On Georgia Street in Vancouver.    late 60's.  The whole big deal.., Full band. Lights. Sound. Impressive.
The band was like a finely tuned machine…
They played the opening riff to Lucille for what felt like 3-5 minutes.  Then and only then did  Richard walk out and lay his hands on the piano..the room just exploded.
He glared at the band members who weren't keeping up…
"I'm the Georgia Peach, The prettiest man in the room and the bronze Liberace…The KING of Rock and Roll."
The last time I saw him was at the opening of The Rock and Roll Hall of Fame in Cleveland.
I was happy for him..getting in on the first ballot…, the original Hall of Famers.
I'll be playing a handful of Little Richard classics. 
His place in rock is set forever.
Elvis was sexy, Fats was accepted by teens parents,  Jerry Lee was just flat-out wild baby, Chuck Berry was like a night train, James Brown made you move.  Richard was just dangerous. Adults saw him as a threat to friends and family.
Surprisingly, Bob Dylan and Richard admired and liked each other. Even though they walked very different roads, they saw something of themselves in each other.
In high school, Robert Zimmerman said, upon graduation, he wanted to be in Little Richard's band.
Dylan is about to release Rough and Rowdy Ways,  a new album of original songs.  (June 19)
I hope to fit in 2 or the three advance singles…False Prophet and  Murder Most Foul. 
TWO new sponsors for The Stew.. (while our restaurant friends are on the sidelines)
(Thank You, Jodi Lucas, in CKUA Sales)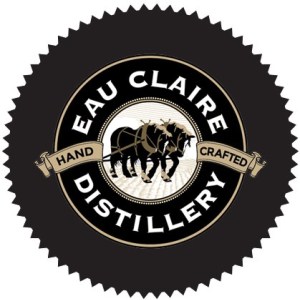 The first handcrafted distillery in Alberta and one of Canada's best Eau Claire Distillery in Turner Valley
And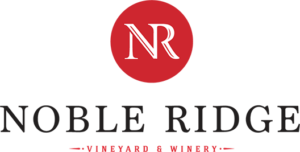 Noble Ridge Winery in Okanagan Falls, BC.  Owned by former Albertans Jim and Leslie D'Andrea (dawn-dree-ah)
Get you some NEW
Stones, Joel Plaskett, Fiona Apple, Lucinda Williams, Gregory Porter.
We start with Toots and finish with Birthday Boy Stevie Wonder and EVERYTHING in between
PLAYLIST:
| | | |
| --- | --- | --- |
| Mulligan Stew | May 16 2020 | |
| TD Mulligan | www.mulliganstew.ca | |
| Take me home Country Road | Toots and The Maytals | Spotify Singles |
| Wha she go do | Bonnie Raitt | Taking my Time |
| Mavis | Nathaniel Rateleff | And it's still all right |
| Eau Claire Disillery | www.mulliganstew.ca | |
| Don't try to lay no boogie woogie | Long John Baldry | It ain't easy |
| Roll away the stone | Leon Russell | Leon Russell |
| Medicine Hat | Blackie and the Rodeo Kings | King of this town |
| Me and my Arrow | Nilsson | The Point |
| www.mulliganstew.ca | Next – Little Richard | |
| slippin and slidin | Little Richard | Here's Little Richard |
| Miss Ann | Little Richard | Here's Little Richard |
| TDMulligan | www.mulliganstew.ca | |
| Lucille | Little Richard | Here's Little Richard |
| Rip it up | Little Richard | Here's Little Richard |
| Mulligan Stew CKUA Radio | NEXT – New Bob Dylan | |
| False Prophet | Bob Dylan | Rough and Rowdy Ways |
| 2:19 | John Hammond (and Tom Waits) | Wicked Grin |
| Living in a Ghost Town | The Rolling Stones | single |
| This is The Stew with tdmulligan | www.mulliganstew.ca | |
| Corina Corina | Crowbar and King Biscuit Boy | Official Music |
| 3 Al Purdys | Bruce Cockburn | Bone on Bone |
| Freedom | Colin James | Bad Habits |
| www.nobleridge.com | Mulligan Stew | |
| Mercy Now | Mike Farris | Shine for all the people |
| Phoenix | Gregory Porter | All Rise |
| Stay Safe – thank you first responnders | www.mulliganstew.ca | |
| Complicated Love | Joel Plaskett | 44 |
| Bad news blues | Lucinda Williams | Good Souls Better Angels |
| Heavy Balloon | Fiona Apple | Fetch the Bolt Cutters |
| www.muilliganstew.ca | www.coyotesbanff.com | |
| I contain Multitudes | Bob Dylan | Rough and Rowdy Ways |
| Made up Mind | Tedeschi Trucks Band | Make up Mind |
| Azad | Frazey Ford | U Kin be the Sun |
| Thank You for Listening and supporting | TD Mulligan | |
| You havent done nothing | Stevie Wonder | Fulfilingness first finale |
| | | |