Sandra Oldfield, Anthony Buchanan and the local  legend behind Orto Brigitte Raye!
THE SHOW
Sandra Oldfield joins the community of voices and talents who are regularly welcomed to Tasting Room Radio.
I've missed talking to her and exchanging "shots over the bow"!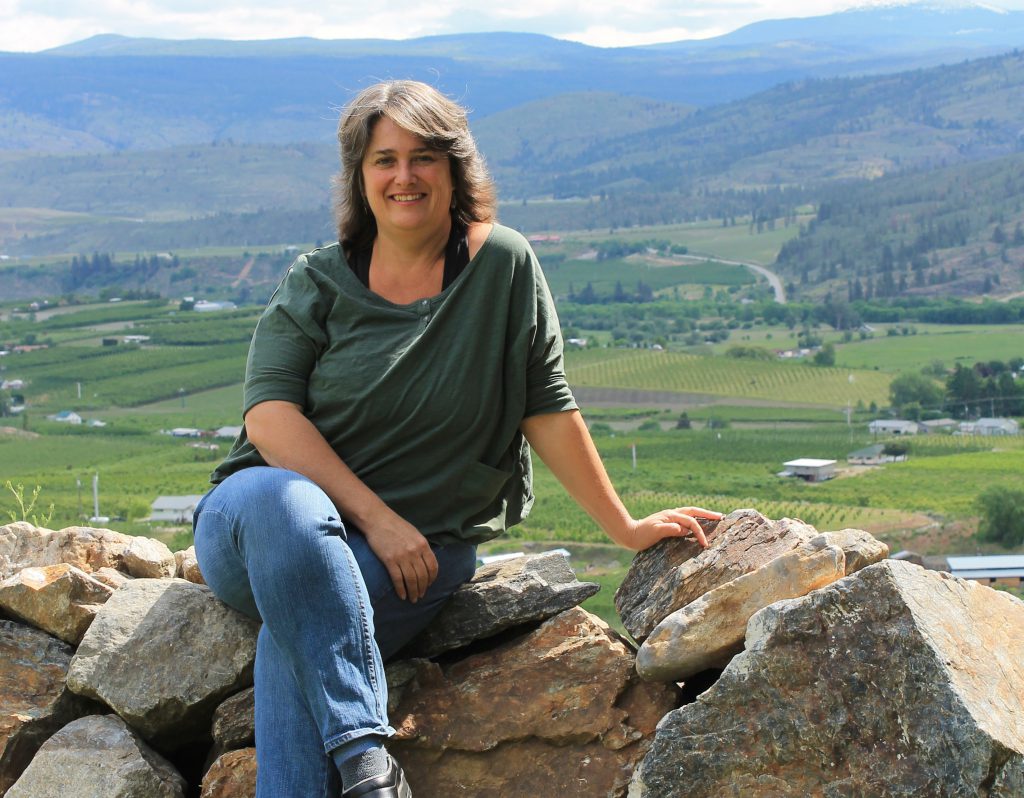 Since Tinhorn Creek was sold she's been busy as one winery after another was looking for her services.
She and her husband Ken opened Elysian Projects to consult and mentor  new wineries and start ups looking for advice.
We don't have enough space for the awards she's been presented with, however, include
Canada's Most Powerful Women Top 100. BC Restaurant Hall of Fame.
She has always been a strong advocate for the wine and tourism industries from founding Oliver's Festival of the Grape in 1997 to joining the board of the Tourism Industry Association of BC.
She helped  lead the movement to create the sub-appellation  The Golden Mile.
A Founder of the very popular #BCWineChat..  20 plus years  at Tinhorn Creek and organizer of the yearly Fortify Conference.
And what I like most about Sandra is – when needed, she's a gifted troublemaker.
I'm hoping this is the first of many chats we'll have.
She'll cover the state of BC wine right now, missed opportunities during COVID-19, what changes are coming in the future.
For wine fans you'll find this essential and for wineries – imperative!
#bcwinechat
Anthony Buchanan – (Anthony Buchanan Wines and Desert Hills Winery)
 When I'm asked to recommend winemakers to keep an eye on, one of my answers in the last couple of years has been Anthony Buchanan.
The wines he poured at last year's garagiste were some of  the very  best I tasted that day.
His first classroom was at  Church And State in Saanich.
Then the Okanagan with Professor Mike Bartier.
Anthony Buchanan has dedicated his entire life to revealing beauty, first with people and now with wine. With two decades in hairdressing, his story appeared set in stone. However, on becoming an Opimian Society member, he fell hard for an extraordinary Pinot Noir, and a new path emerged. Now, Anthony Buchanan's  winery offers focused low intervention Pinot Noir, Pinot Blanc, Orange and sparkling wine from the Okanagan Valley.
Highly recommended.
Start with the fantastic Pinot Blanc Lawson (The best I've tasted in Canada)
2018  Trios Orange and 2018 Semillon
2018 Pinot Noir Ashlyn  Clone 777. Similkameen Valley.
2018 Syrah Whole Cluster Ferment  Black Sage Road.  Syrah Clone 99 and Viognier clone 642.
Unfined. Unfiltered. Amazing bacon and spice flavours.
2918 Syrah "William Dean"
FUBAR – crazy blend . Zweigelt, Gamay, Pinot Noir, Syrah, Muscat.
SNAFU –  Chardonnay, Sauv Blanc, Muscat, Viognier
Rose – If you see it,  BUY IT!  The 2019 was made with Malbec and sold out like it was Christmas!
The Viognier by itself is a keeper.
The Wild Ferment Brut "Méthode Ancestrale" is like no other.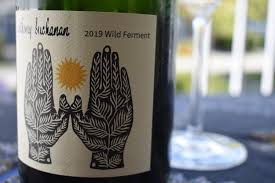 FYI  Ashlyn and Lawson are the Buchanan kids. The next generation!!
https://anthonybuchananwines.ca/
ORTO Artisan Pasta – Brigitte Raye,  Owner.
Orto is now open – please check website below for times and conditions.
If the name  Brigitte Raye doesn't immediately connect with your memory bank please let me make an deposit.
For me it starts at La Regalade in West Vancouver.  A Wonderful French Bistro with Brigitte front of house and Ex-Husband Alain in kitchen.
After a shut down and a divorce,  the parents worked with their sons in various bistros.
Son Kevin has been cooking at Langara Fishing Lodge in Haida Gwaii; and son Steve  joined his mom at  Orto Artisan Pasta in North Vancouver.  Brigitte as usual,   charms  everyone who walks through the door.
Orto means Garden in Italian. After all the French cooking, why Italy?  Well, partly because Brigitte married an Italian.  That helps.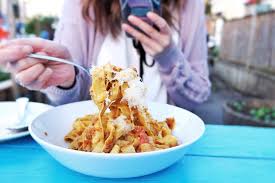 It's an old building just off Marine Drive in North Vancouver.
It used to be called Ethical Kitchen.
Everything Wine is half a block away. Its well worth the search.
What a find.
Orto shares space with Vadim Mugerman's Bad Dog Bread. A very good bakery. Exceptional really.  Bad Dog Bread  offers breakfast until 11am.  Next door, the former Ethical Kitchen operator makes kombucha.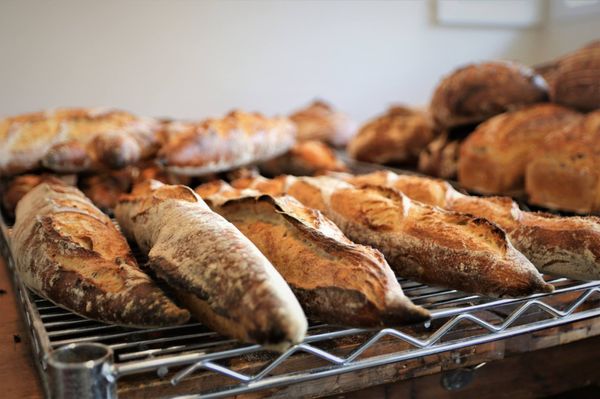 You can get the bread and Kombucha all while dining at Orto as well.
The pasta is everything you could want.
There's a very popular share dish of Burrata & Prosciutto with Bad Dog Bread. Fresh and delish!
What a great room.
As Brigitte explains, all the plates are from thrift stores… only adds to the cool.
Looking for a great personal space to just hang and love the food –   here it is.
Orto Artisan Pasta
1600 MacKay  North Vancouver.
STORIES WE'RE WORKING ON:
Randy Ullom – Kendall Jackson/Jackson Family Wines
Kitsch – Graham Pierce Winemaker
Rathjen Cellars – Mike Rathjen
Hillside
Creek and Gully Cider
Winemakers Cut