OK – are you safe and well?  Washing the hands? Wearing the mouth thing?
Please take care..and be Kind!
Here's the deal with The Stew this week…
We've been talking a lot lately.
Corb Lund
Eric Burton – Black Pumas
Barney Bentall  and Jim Cuddy
Katherine MacLellan
Mike Plume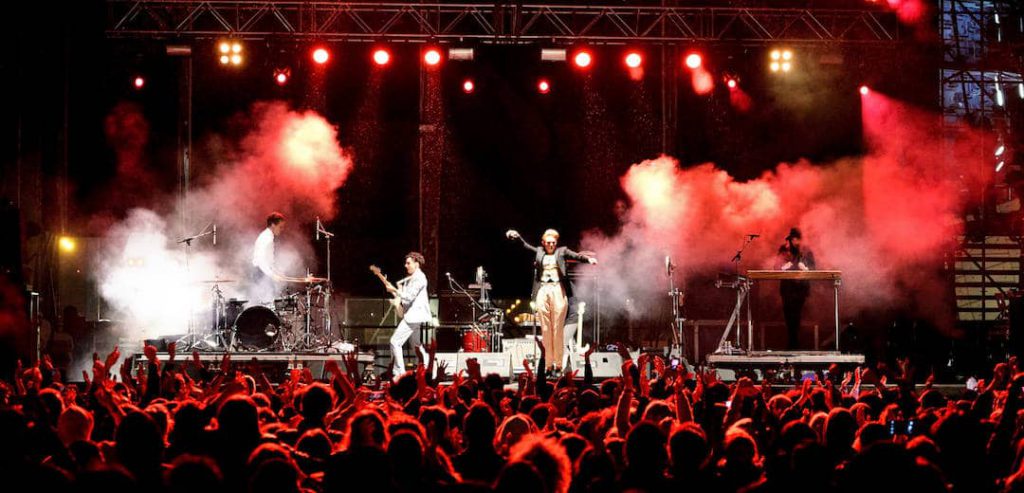 It's time to let the music carry the day. So I put together a collection of Live Tunes and new albums.
The live tracks are from
The Stones – Maybe the best Live version of Tumbling Dice
Van Morrison – These dreams of you from Too Late To Stop Now
Bob Marley and the Wailers – Stir it UP – Live in London (Happy Birthday Bob)
David Bowie – Under Pressure from a new release Live in Dallas 95 (a refresh)
And that right there is  the first 15 minutes of The Stew
Also have live tracks from
UB40
Paul Simon and Aaron Neville  Bridge over trouble water at New Orleans Jazz Festival
The Chieftains and Roger Daltrey – Behind Blue Eyes
Michael Kaeshammer (with Colin James)
And to sweeten  The Stew
Corb Lund – Harry Manx & Steve Mariner – Sass Jordan – Los Coast and Gary Clark Jr – Pearl Jam – Shovels and Rope –  Mr Jimi -, New Old Neil Young – Aretha 
and TWO Tracks from Bob Dylan's Rough and Rowdy Ways
Enjoy your Saturday night – wherever you are..
PLAYLIST:
| | | |
| --- | --- | --- |
| Mulligan Stew July 11 2020 | | |
| Welcome to The Stew | with Terry David Mulligan | www.mulliganstew.ca |
| Tumbling Dice (live) | The Rolling Stones | Love you Live |
| These dreams of you (live) | Van Morrison | Too late to stop now |
| Stir it up (live) | Bob Marley and The Wailers | Live (in London) |
| Under Pressure (live) | David Bowie | Live in Dallas – Ouvrez le Chien |
| www.eauclairedistillery.ca | Coming UP – Black Pumas. Pearl Jam. Norah Jones | |
| and it's alright | Nathaniel Rateliff | and it's alright |
| Martha My Dear | Madeleine Peyroux | Standing on the Rooftop |
| www.mulliganstew.ca | MulliganStew Podcast – My Darling Vivian (Doc of J Cash Wife) | |
| Fire (Steady Grooving Mix) | Black Pumas | Single |
| Come back | Pearl Jam | Pearl Jam |
| To Live | Norah Jones | Pick me up off the floor |
| Mulligan Stew with tdm | www.mulliganstew.ca | |
| Goodbye Jimmy Reed | Bob Dylan | Rough and Rowdy Ways |
| Cherry Oh Baby (live) | UB40 | UB40 Live |
| Ahead by a Century | The Tragically Hip | Trouble at The Hen House |
| This is Mulligan Stew | www.mulliganstew.ca | |
| Old men | Corb Lund | Agricultural Tragic |
| Little light of Mine | Harry Manx. Steve Mariner | Hellbound to Heaven |
| Change is gonna come | Los Coast – Gary Clark Jr | Samsara |
| www.nobleridge.com | MulliganStew Podcast – My Darling Vivian (Doc of J Cash Wife) | |
| I'm coming out (acoustic) | Shovels and Rope | By Blood |
| Vacancy | Neil Young | Homegrown |
| Remember | Jimi Hendrix | Are you Experienced? |
| MulliganStew Podcast features My Darling Vivian | Doc on J Cash first wife. 4 daughters wanted the right story | www.mulliganstew.ca |
| Respect | Aretha Franklin | I never loved a man |
| www.mulliganstew.ca | Coming UP – Paul Simon Live. Chieftains. Dylan. Colin James | |
| Bridge over Troubled Water (live) | Paul Simon (Aaron Neville) | P. Simon Collection (live in N.O.) |
| Behind Blue Eyes (live) | The Chieftains and Roger Daltrey | The Chieftains – An Irish Evening |
| Who Are You (live) | Michael Kaeshammer (with Colin James) | Boogie on the Blues Highway |
| Leaving Trunk | Sass Jordan | Rebel Moon Blues |
| False Prophet | Bob Dylan | Rough and Rowdy Ways |
| Check Out MulliganStew Podcast | Documentary My Darling Vivian (J Cash Family) | www.mulliganstew.ca |
| Sweet Georgia | Michael Kaeshammer | Something New |
| | | |