Hour Two is a collection of  audio highlights  from the  years spent at the Calgary Folk Festival
And who better to co-host than our own Elliott Garnier.
After all, he's the on-site producer and procurer for The Stew at these festivals.
Kris Kristofferson talks about his friendship with Johnny Cash.
Guests interviews and performances  Include
Lee Fields
Art Bergman
Blue Rodeo concert and Jim Cuddy Interview (with the Bentall boys)
Fishbone
The Deep Dark Woods

Hour One, the donor Michael Witt has asked us to play artists from previous Edmonton Folk Festivals.
From 2000 – Jackson Browne/Wilson Pickett/Linda Tillery
From 2013 – Amy Helm/The Avett Brothers/Mighty Clouds of Joy/Carolina Chocolate Drops
From 2005 – Ruthie Foster/Mavis Staples
and to end the show – Blackie and the Rodeo Kings/kdlang/Van Morrison/Doug Sahm
August 8th we'll present a full two hours of highlights from past Edmonton Folk Festivals.
Saturday 5-7Mtn  (4-6 Pacific)
Mulligan Stew
CKUA radio.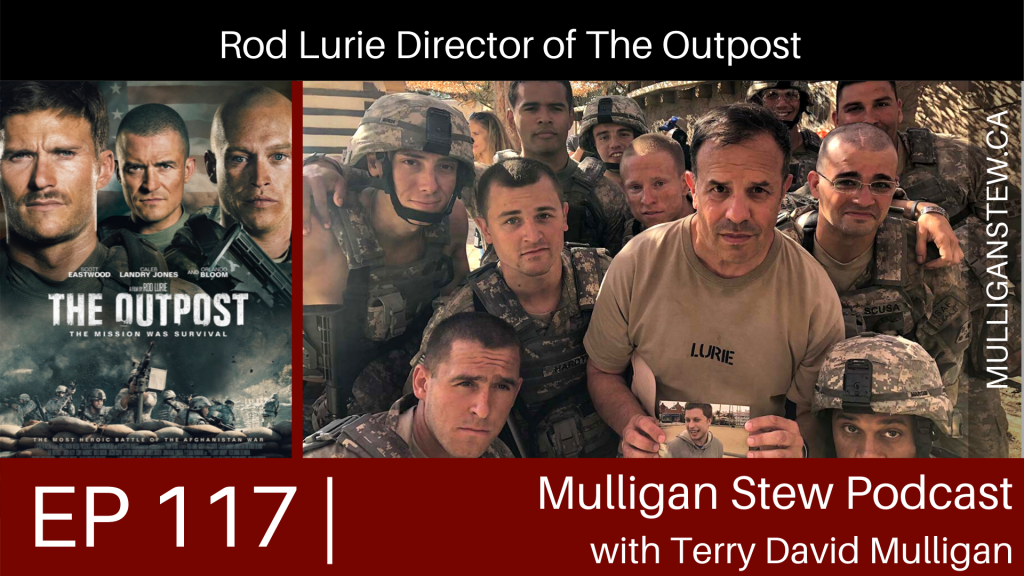 The Mulligan Stew Podcast features an in-depth Interview with Director Rod Lurie  And his True Story of The Outpost. (Book by CNN's Jake Tapper)
PLAYLIST:
| | | |
| --- | --- | --- |
| Mulligan Stew July 25 2020 | | |
| midnight hour | wilson pickett | rarities and hits |
| get up stand up | linda tillery and the cultural heritage choir | 4:00 |
| rock me on the water | jackson browne | jackson brown |
| www.eauclairedistillery.ca | www.mulliganstew.ca | |
| rolling the stone | amy helm | didn't it rain |
| ain't no man | The avett bros | true sadness |
| right here waiting (come see about me) | mighty clouds of joy | Classics 3 |
| www.mulliganstew.ca | Hour Two – Calgary Folk fest Highlights | |
| This is Mulligan Stew – year something | www.mulliganstew.ca | |
| Coming Up – blackie.kd.van the man.doug sahm | Mulligan Stew Podcast – Rod Lurie . The Outpost | |
| Jackson (live) | Carolina Chocolate Drops | We walk the line |
| Ring of Fire (live) | ruthie foster | Live at the Paramount |
| For what its worth | Mavis Staples | Mavis Staples Live |
| www.nobleridge.com | MulliganStew Podcast – The Outpost | |
| swinging from the chains of love | blackie and the rodeo kings | best of – swinging from the chains of love |
| big boned gal (live) | kdlang | live by request |
| i just want to make love to you (live) | Van Morrison | It's too late to stop now |
| anybody going to San Antone | Doug Sahm | single version Tex Mex Trips |
| This is Mulligan Stew Hour one | NEXT – Memories of the Calgary Folk Festival | |