"But being in a room with Tami Neilson—whose voice is equal parts Patsy Cline, Mavis Staples and Etta James, and no, I'm not reaching for hyperbole here—is a reminder of the soul-shattering effect of the human voice at the height of its powers. I don't get that reminder often enough; I'm not sure I could handle it emotionally if I did."
Michael Barclay
McLean's Magazine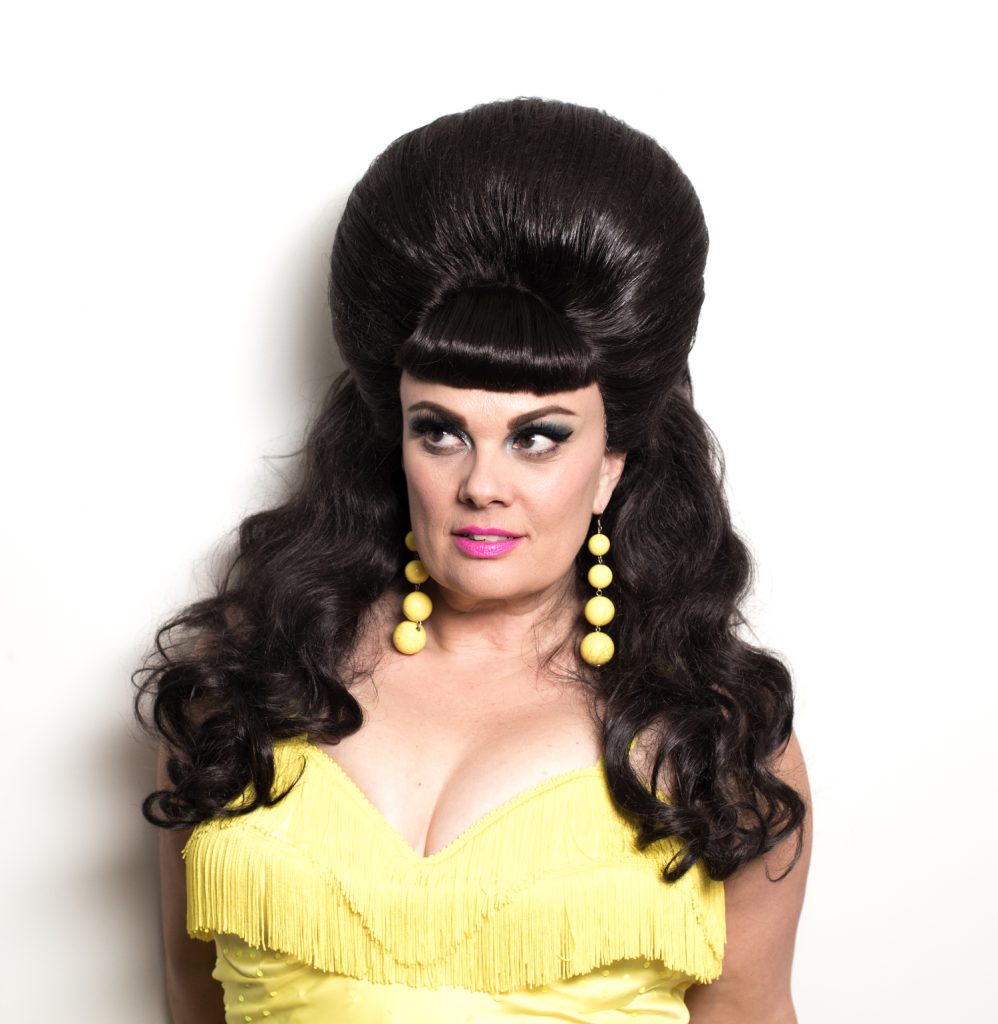 The Neilson Family was part of the country scene in Canada. A young daughter Tami was shy and quiet. Not anymore.
She fell in love with a Kiwi and moved to NZ
Been there 10 years.
But she found her voice and direction.
Big voice driving a wicked mix of blues, soul, rockabilly, and country.
She was ready to take her latest album Chicka Boom on the road when the COVID-19 pandemic shut the music touring world down.

We found her at home In Auckland and open to talking about early family days in Canada, restarting her career in NZ, the challenges women face in country music, and the reaction to being a mother,  a performer, and a feminist.

The Complete Zoom interview can be found on  The  Mulligan Stew Podcast
PLAYLIST:
| | | |
| --- | --- | --- |
| Mulligan Stew | Aug 22 – 2020 | |
| The Stew with TDMulligan | Special Guest – Tami Neilson in NZ | Chicka Boom |
| you can't always get what you want (live) | The Rolling Stones | Live Licks (Twickenham) |
| Sally can't dance | Lou Reed | Sally can't dance |
| Valerie (Live BBC) | Amy Winehouse | Back to Black B Sides |
| www.deanehouse.com | www.river-cafe.com | Coming UP – Tami Neilson |
| Darlene | Led Zeppelin | Coda |
| She got kick | Ben Harper – Charlie Musslewhite | Get up |
| www.mulliganstew.ca | In 30 minutes Tami Neilson – Chicka Boom | |
| In spite of ourselves | John Prine and Irus Dement | In spite of ourselves |
| Across the great divide | The Band | The Band |
| Cosmic dancer | T Rex | Electric Warrior (deluxe) |
| The Stew with TDMulligan | Coming UP – Tami Neilson Interview | Chicka Boom |
| Got to be you | The Bros. Landreth | Americana Sessions |
| Sweet home Chicago | Eric Clapton | Sessions for Robert J |
| TDMulligan | www.mulliganstew.ca | |
| Someday Soon | Cara Luft | One Take |
| www.mulliganstew.ca | NEXT – Tami Neilson | |
| Tami Neilson Interview (on Zoom) | The Stew with TDMulligan | |
| Call your Mama | Tami Neilson | Chicka Boom |
| Tami Neilson Interview (on Zoom) | complete interview on MulliganStew Podcast | |
| Queenie Queenie | Tami Neilson | Chicka Boom |
| Tami Neilson Interview (on Zoom) | complete interview on MulliganStew Podcast | |
| Sister Mavis | Tami Neilson | Chicka Boom |
| Tami Neilson Interview (on Zoom) | complete interview on MulliganStew Podcast | |
| you were mine | Tami Neilson | Chicka Boom |
| Tami Neilson Interview (on Zoom) | www.mulliganstew.ca | |
| Sweet Dreams | Tami Neilson | Kitchen Table Sessions |
| The Stew with TDMulligan | complete Tami Neilson interview on MulliganStew Podcast | |
| I do my drinking on the weekends | Teresa James and the Rhythm Tramps | do my drinking on the weekends |
| Poor Poor Pitiful me (Live) | Linda Ronstadt | Live at Television Centre Studios |
| Sea of Heartbreak | Rosanne Cash and Bruce Springsteen | The List |
| Waiting in Vain | Annie Lennox | Medusa |
| www.eauclaire.ca | Next – Sheryl, Bonnie, Mavis and Amy | |
| Live Wire | Sheryl Crowe, Bonnie Raitt, Mavis Staples | single |
| Cupid | Amy Winehouse | Back to Black Deluxe |
| | | |