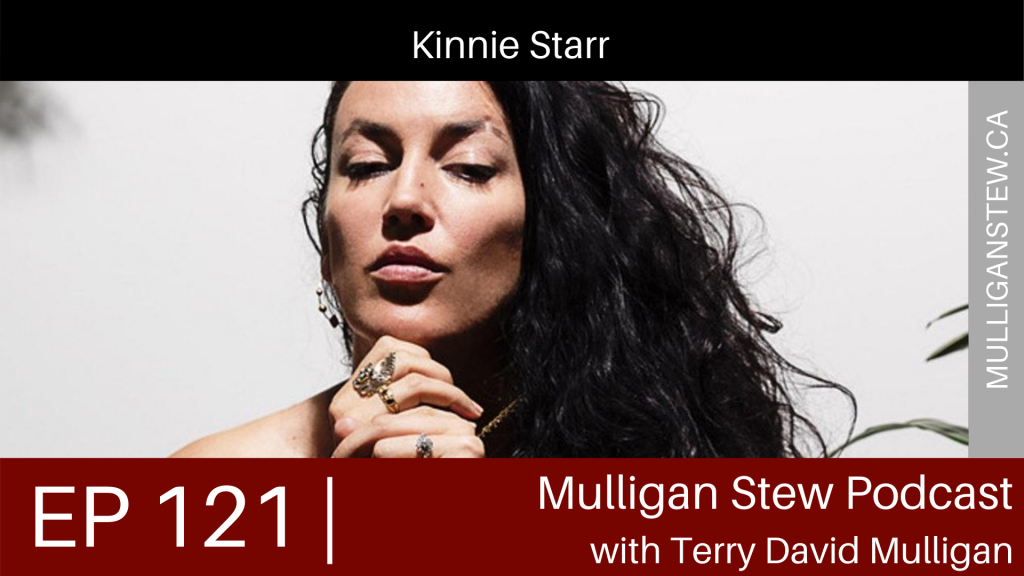 Kinnie Starr just co-wrote the powerful single, THE BEST, with Amanda Rheaume and is looking into the future with hope!
2020 will see the release of her soundtrack for the award-winning Edge of the Knife directed by Gwaai Edenshaw and Helen Haig-Brown and a follow-up podcast to Play Your Gender, the documentary film Kinnie released in 2016 on gender equity in the music industry. 
September 4-5-6 Kinnie will co-headline with Buffy Ste Marie and Snotty Nose Rez Kids at 2RiversRemix,   a live stream of Contemporary Indigenous Music
Normally it would have taken place in Lytton. BC but nothing is normal about 2020. 
Kinnie and I talk about her thoughts on Nation Indigenous Day, her soundtrack for Edge of the Knife, and the 2RiversRemix event next weekend.
You're going to want to sit down for this one.
For more information, visit 2riversremix.ca.