The Hatch. Hillside. Moon Curser. Enrico.  A new Season of TRR.
THE SHOW
 Tasting Room Radio began during harvest 2007 on the Naramata Bench. In a studio. In a barn.
Surrounded by vineyards and growers, a bird blasters and really fine people.
We begin our 14th year by welcoming the sponsors for 2021.
If we're going to be talking about someone for a year they should either be friends or businesses/people that we admire.
So here are the four friends of TRR for 2021.  We thank them for the belief in the show and the support they kindly provide.
---
Hillside Winery – Kathy Malone  Senior Winemaker (Naramata Bench)
Hillside was one of the original wineries of the Okanagan and the third I believe on the Naramata Bench.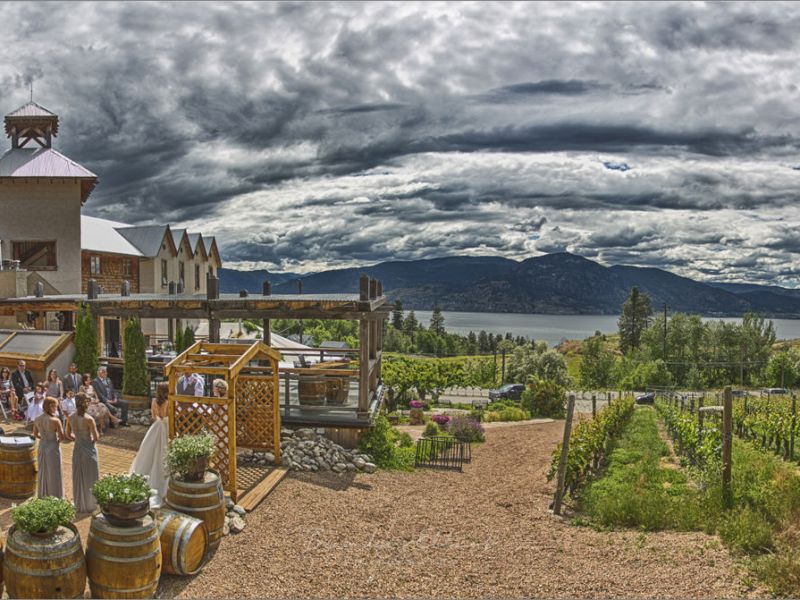 "Grow the best quality fruit possible, pick at optimum physiological ripeness, ferment cool, and intervene with nature only when necessary…simple, elegant. Simple, elegant, yes, but easy? Definitely not. Natural, beautiful wine is not manufactured—rather, it is carefully guided through natural phases to become the glorious essence of the effects of sun and soil on specific grape varieties.
It is our belief that great wines start in the vineyard, and to this end, we use only the best quality fruit available from our twenty acres of grapes densely planted on hillside terraces surrounding the winery. We also have partnerships with select vineyards along the Naramata Bench."
A year after Meg and I moved to The Bench, Kathy Malone left Mission Hill and became the head winemaker at Hillside, just down the road from us.
Kathy brings stories of farming the bench &  the ups and downs of seasons.
They've just had a brand refresh with new labels and packaging with three tiers of wines.
Hillside Series
Heritage Series
Single Vineyard/Small Lot Series
Kathy walks us through their Sensory Tasting Experience, Seasonal Saturdays at THE BISTRO and the Holiday Gift Guide.
Tasting Room open ?Wed/Sunday 12-5:00
Bistro open Thursday/Sunday 5-7:30
---
The Hatch  –  Jason Parkes  Lead Winemaker   Develin Barker – Wine Club Conductor (West Kelowna)
Talking about everything going on at The Hatch is like going on tour with band of gypsies.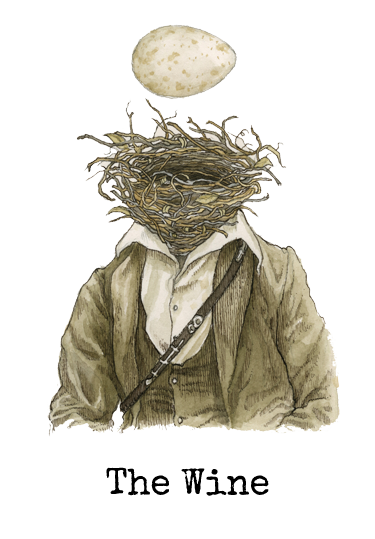 The leader is winemaker Jason Parkes. He seems to be several personalities at the same time. So its no surprise that The Hatch is merely the tip of the Iceberg.
The Hatch etc has returned to TRR for another year.
Once inside Hatchland you can follow the Yellow Brick Road to:
Gobsmacked
The Hobo Series
Screaming Frenzy
Black Swift Vineyards
Crown and Thieves
It's the home of the band Proper Man
And the new JASON PARKES CUSTOM WINE CLUB, featuring 7 different wine options.
They've built and just opened a new home for Black Swift Wines. It's freaking amazing.
Next they'll build and open a new home for Crown and Thieves.
There's Truck 59 Ciderhouse and Food trucks like The SmokeShow.
Does it sound like fun?  You bet!
But here's the best part – THE WINES ARE KILLER GOOD. No fooling around great!
Merry Hatchmas!!
---
Moon Curser – Beata.Chris Tolley  Founders. Chris is Winemaker.  (Osoyoos Bench)

In 2003 both Beata and Chris completed a Post Graduate Degree in Viticulture and Oenology at Lincoln University is Christchurch NZ.
In 2004 Beata and Chris started small and well under the radar after their move from Calgary. Chris a software designer, Beata a Chartered Accountant.
The Moon Curser name pays tribute to the Gold Smuggling history of Osoyoos which is right up against the USA Border.
Unlike almost anyone else in the Okanagan, they decided right from the beginning to grow, bottle, and sell premium wines from old World grapes.
Tannat, Dolcetto, and  Touriga Nacional.   Then they added Syrah, Malbec, Petit Verdot, Cabernet Sauvignon, Carmenere, Tempranillo, Arneis, Roussanne/Marsanne, Viognier.
Then they added AWARDS.  The latest is the greatest.
Moon Curser was recognized as #1 Best Performing Small Winery at the 2019 WineAlign National Wine Awards of Canada.

The award perhaps explains why so many of their wines are Sold Out.  Beta and Chris will let us know what's left to order.
They have a great wine club and Beata will explain why club membership would make a great gift.
This is a truly great small winery with a big heart.
---
Enrico Winery – Lorin Inglis   Manager  (Cowichan Valley)
Enrico is a gorgeous 50-acre estate winery in Cobble Hill Cowichan Valley with a microclimate that allows them to grow 7 different varietals, ranging from fruity whites to full-bodied reds that are unique to Vancouver Island. Enrico Wines are winning medals across Canada and the United States including the first Prestigious Luitenant Governors Award for Excellence in B.C Wines awarded on Vancouver Island.
Also, the "Round Table" Wine Club is worth checking out as enrollment entitles you to a tasting room experience from the comfort of your home 2x a year!  This creative way of enjoying wine with friends and family is a timely addition to covid friendly wine tasting experiences
Tempest Ortega
Shining Armour Pinot Gris
Falconet – Petit Milo
Coronet – Oaked Reserve Petit Milo
Noble – Chad
Celebration – Charme de L''Lile
Red Dragon – Rose
Newton – Pinot Noir
Long Sword – Cab Foch
Braveheart – Cab Libre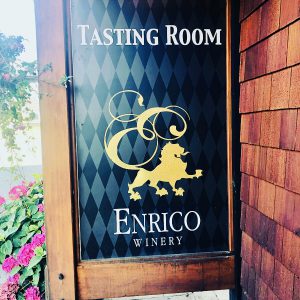 A stand out for Enrico Winery is the immediate welcoming atmosphere fostered by the friendly and knowledgeable staff in and around the tasting room.  Live music is often found with a beautiful patio section outside near a trout pond for picnics and tastings.
Walk the estate and take in the rustic experience Enrico has to offer!

STORIES WE'RE WORKING ON
Winemakers Cut
Fort Berens
The Wine Diva brings the Holiday lists