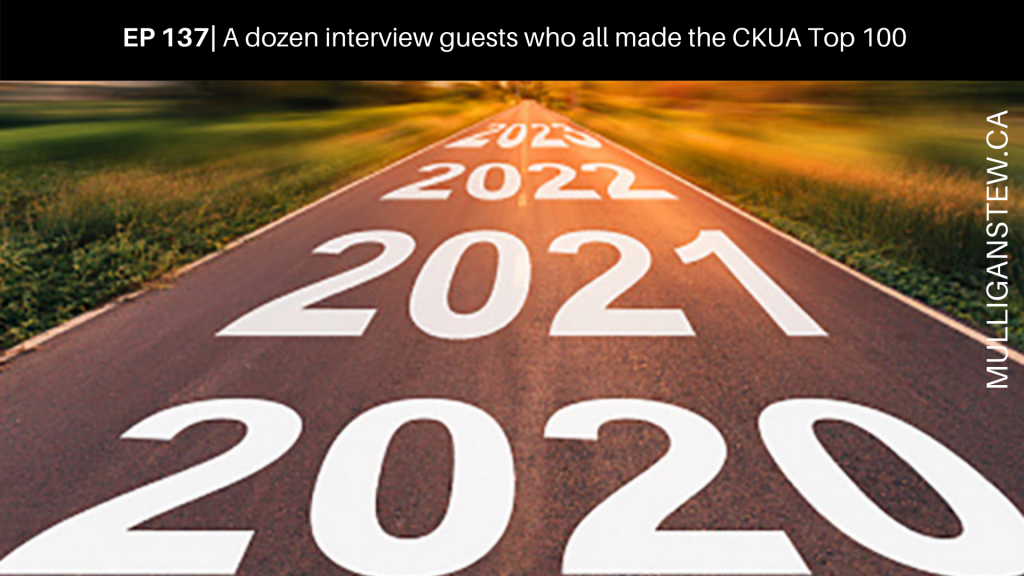 There are a few times over the path of a year that shows create themselves.
This is one of those shows and it was perfect for the podcast.
Our guests leave us with  comments about how their songs got written and how albums got made.  How they survived Covid19 lockdowns, the loss of stages and tour dates, the JOY of staying home and rediscovering family life.  Statements were taken from various interviews over a wild and dark 2020.
These were many of the albums that listeners repeatedly told us got them  through a lost and lonely year.
Every one of these artists made the CKUA Radio Top 100 album list and one of them – Frazey Ford – was the #1 album of the year. (most spins over the year)
https://ckua.com/read/top-100-albums-of-2020/
Frazey Ford (Vancouver)
Margo Price (Nashville)
William Prince (Winnipeg)
Ron Sexsmith (outside Toronto)
Roy Forbes  (North Vancouver)
Andy Shauf (Toronto)
Mike Plume (Edmonton)
Corb Lund (rural Alberta)
Nathaniel Rateliff (Denver, I think)
Bahamas  (Halifax)
Elvis Costello (Vancouver Island)
Tami Neilson (Auckland NZ) 
Happy New Year – all of Y'ALL