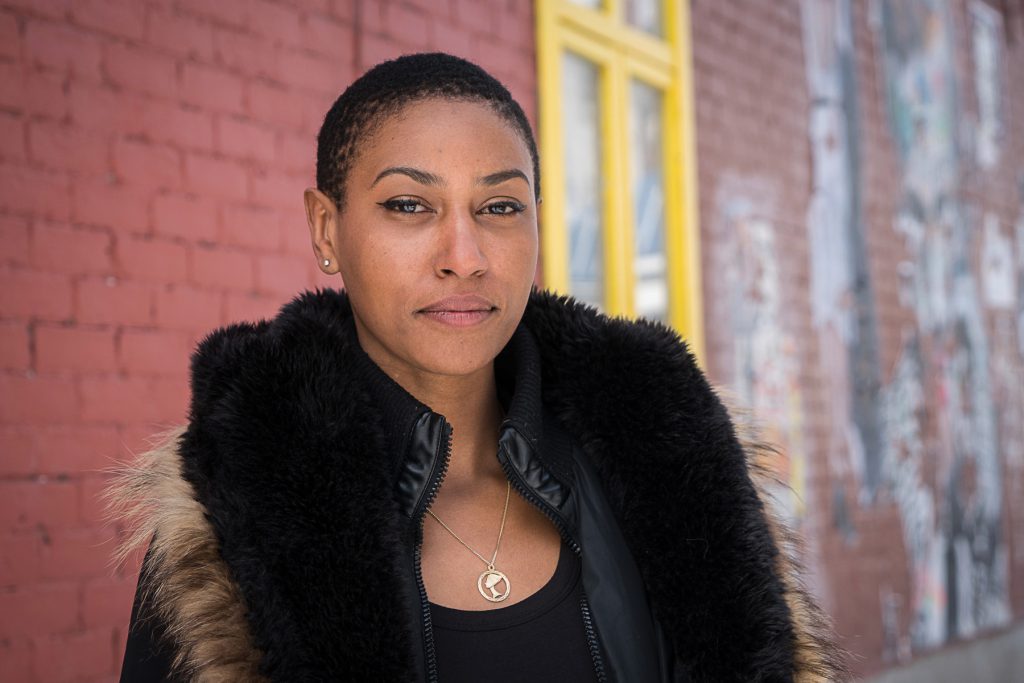 When was the last time we heard of an artist – just beginning a career – publicly announce that she was releasing a  trilogy of albums. Each with its own character.
That's exactly what Montreal-born Dominque Fils-Aime did.
Nameless (2018) – Inspired by Blues
Stay Tuned (2019) – Inspired by Jazz. Won Juno for Best Jazz Vocal
Three Little Words (2021) – Inspired by soul. R&B, Gospel
(all three released in February during Black History Month)
Best of all Dominique is a singular voice. Like a breath of fresh air.
First comes a groove. Sometimes played by bass and drums and sometimes laid down by tightly harmonized voices like a horn section.
Overtop are layers of emotion, melody, lyrics, and pure feeling.
I am just so impressed with her talent and vision.
Catch her up close while you can. We'll be sharing her with The World soon.
(ps..we have a Jon Batiste Vinyl version of his WE ARE Album to give away)
Latest album Three Little Words.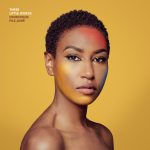 PLAYLIST:
| | | |
| --- | --- | --- |
| The Stew – with TDMulligan | Our Guest Dominique Fils-Aime | March 20 2021 |
| Suite Judy Blue Eyes | Crosby, Stills & Nash | CSN |
| Blues for yesterday | New Moon Jelly Roll Freedom Rockers | Vol 2 |
| Delta Lady (live) | Joe Cocker & Mad Dogs | Mad Dogs and Englishmen (Deluxe) |
| Glenfern | Kathleen Edwards | Total Freedom |
| www.mulliganstew.ca | Coming UP – The Wood Brothers | |
| A dreams a dream | The Wood Brothers | Kingdom of the Mind |
| Honey Jar | The Wood Brothers | The Muse |
| Midnight Rider | The Wood Brothers | Up above my head |
| www.deanehouse.com | www.river-café.com | |
| Bang a Gong | U2/Elton John | Bang a Gong -Tribute to Marc Bolan-T Rex |
| How Lucky | Kurt Vile & John Prine | Speed. Sound Lonely KV – EP |
| Calling me home | Rhiannon Giddens & Francesco Turrisi | Water Bound |
| Jon Batiste Vinyl Contest | tmulligan@ckua.com | Put Jon Batiste in Subject |
| we are | Jon Batiste | We Are |
| TDMulligan – The Stew Year 26 | coming UP Dominque Fils-Aime | |
| Hey Hey What can I do | Led Zeppelin | Coda (Deluxe) |
| September Fields | Frazey Ford | September Fields |
| Thing called Love | John Hiatt | Bring the Family |
| The Pretender | Jackson Browne | The Pretender |
| Willin' (live) | Linda Ronstadt | Live in Hollywood |
| www.mulliganstew.ca | Next – Dominique Fils-Aime | Three Little Words |
| Interview with Dominique Fils-Aime | with TDMulligan | |
| Mind made up | Dominique Fils-Aime | Three Little Words |
| Interview with Dominique Fils-Aime | with TDMulligan | |
| Grow Mama grow | Dominique Fils-Aime | Three Little Words |
| Interview with Dominique Fils-Aime | www.mulliganstew.ca | |
| Love take over | Dominique Fils-Aime | Three Little Words |
| Interview with Dominique Fils-Aime | with TDMulligan | |
| Stand by me | Dominique Fils-Aime | Three Little Words |
| www.nobleridge.com | Podcast is Van Gogh Immersion | |
| Here comes the Sun | The Beatles | Abbey Road |
| April she will come (live) | Simon and Garfunkle | Live at Central Park – NYC |
| A beautiful morning | The Rascals | Greatest Hits |
| Mulligan Stew Podcast-The story of Van Gogh Immersive Event | Subscribe Spotify. Google Play. Apple Podcasts | Thank You |
| Shake it Break it | New Moon Jelly Roll Freedom Rockers | Vol 1 |