Small Batch Bubbles and Pinot Noir from NICHE.
(Narrative from Christine Coletta/Bubble List  from Wine Diva)
THE SHOW
"wine is an expression of the things you can't control"   Joanna Schlosser Niche Wine Co.

Niche Wine Co (West Kelowna) – Joanna Schlosser (co-partner)
Joanna and James Schlosser could be the poster couple for "small batch" winemaking.
Their family-owned and operated winery, high in the hills of West Kelowna, produces complex, aromatic wines that showcase the nuances of the North Okanagan. This combination of high-altitude, homegrown wines paired with a limited, high-quality/hands-on production make their wines both sought after and hard to get your hands on.
They are, however,  well worth the chase.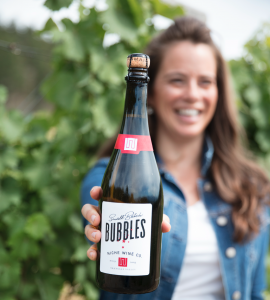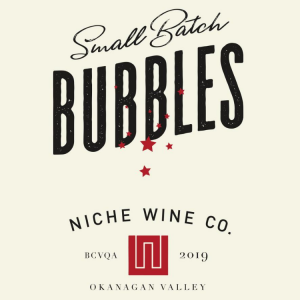 The Small Batch Bubble is just so good. Tight complex bubbles. Just off-dry. Perfect for food pairing. Easter dinner. Crêpes.  They suggest anything buttered or honeyed. Or with nothing but conversation.
Here's the bottom line – 175 cases. $26.00 and right now you can find it at select wine shops and Save – On. (Joanna will explain)
Segment two covers the two new Pinot Noirs now available.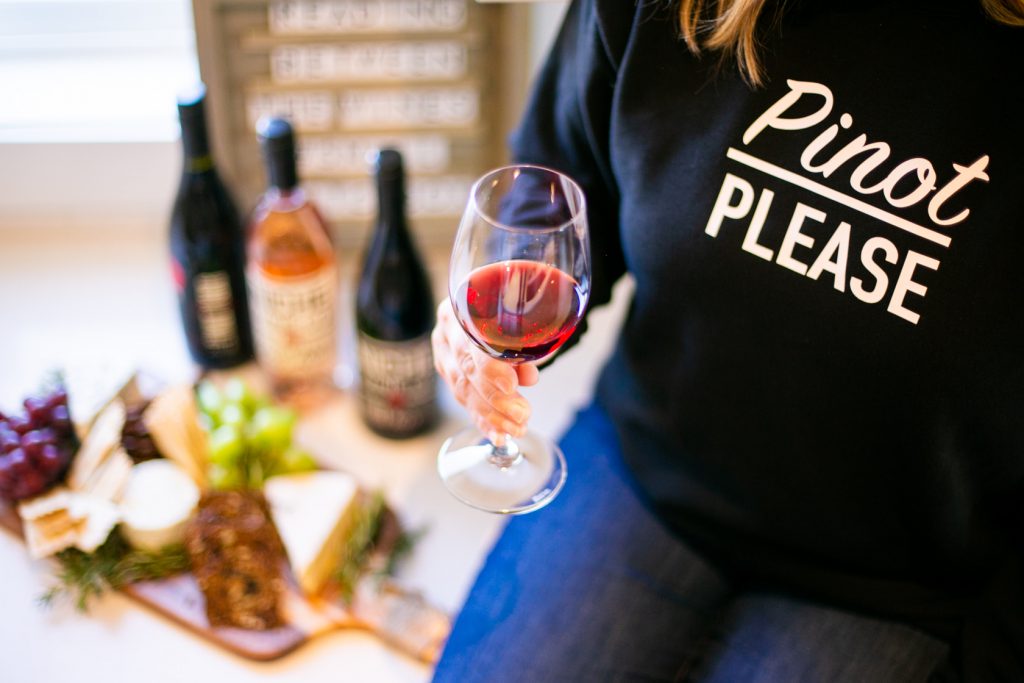 2019 Farmhouse Pinot Noir.  Clones 667/115.  Vineyards planted 23 years ago. $28.00   125 cases.
All of their  Pinot is produced exclusively with grapes grown by the family-owned and operated Hugh & Mary Vineyard. The hot summer days and cool nights make this vineyard prime Pinot growing country, The vines range from 12 to 23 years of age and are a mix of clone 667 and 115. Fruit forward. Really bright. Pepper, raspberry notes on the nose. Spice and Cherry in the mouth. Harvested by hand. Basket pressed.
2018 Extra Mile Pinot Noir. Clone 115. Vines 23 yrs old. 57 cases. $45.00
Beautiful soft texture in the mouth. Minimum intervention. Violet and truffle on the nose. Dark cherry in the mouth.
25% new oak for 16 months.
Complex and balanced. A special wine.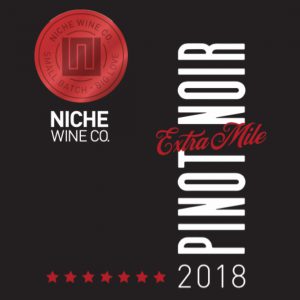 Joanna will also take us through their Small Batch Boxes.  Partnering with local businesses.
It's a great idea.

---
Christine Coletta –  Co-Founder of Okanagan Crush Pad  and Narrative Wine (Summerland)
Christine Coletta
Everyone in B.C.'s wine industry knows Christine Coletta.
Innovator, community champion, visionary, land steward— She is a force.
Christine, or CC as she is known by many, has earned awards and accolades throughout her illustrious career. She was named  One of Wine's Most Inspiring People for 2020 by Wine Industry Advisor.
Christine is one of the founding members of the BC Wine Institute and the BC VQA program, and she has helped to mentor a number of professionals in the food and wine industries over the last 30 years.
Through her crush work at Okanagan Crush Pad, she has also been involved in the start of a number of new wineries in BC.
Her guidance, support, and mentorship have landed her the nickname, "Godmother of BC Wine."
Okanagan Crush Pad is the home for
Haywire Wines
Free Form
Bizou and Yukon
And  
Narrative
Today CC brings the new releases from Narrative.
2019 Viognier/Syrah except its 80% Viognier and 20% Syrah
(spice, pepper, raspberries, and strawberries. Lots of rich  texture)
Viognier I was very impressed by this release a while back and had to ask CC about it.
Slow fermented in concrete.  Yummy!
2018 Syrah Viognier.  It's quite a process to get this wine just right.  Syrah co-fermented with Viognier in clay amphora. On skins for 90 days. Some of the Syrah is in concrete which brings out the spice and texture. It's crazy good.
2016 Syrah (organic)  Grown in the South Okanagan  Spends lots of time in concrete. It's soft in the mouth with notes of white pepper.
There's a surprising lift in the mouth mid-palette. Not the usual dark chocolate.
THIS is a Syrah you want to find and it's one of Narrative's Winter Reds. Best of all it's been in the bottle for 2 extra years.
Check out the outstanding Okanagan Crush Pad website.
---
 Daenna Van Mulligen – The Wine Diva and The Bubble Queen.
Thinking ahead to the Easter long weekend I was checking out wine pairing with traditional Easter meals. What kept coming up were references to Rose, Riesling, and a lot of talk about bubble.
Daenna van Mulligen specializes in bubble.
Here are three recommendations she's tasted and made copious notes on.,

Blue Mountain Rose Brut $40 (winery/private)
Bollinger Special Cuvee Brut $90 BCLS
Segura Viudas Cava $16.99 ($14.99 special until March 6) BCLS
STORIES WE'RE WORKING ON:
Bartier Brothers – Spring Releases.
Valleys of Wine – Luke Whittall (author)