Our First Spring Wine Release Special of 2021
THE SHOW
You can set your clocks by this moment in the year.  Spring shows itself in green "everything"  plus  warmer days and beautiful longer nights.
For the farmers and winegrowers its "Bud Break". One of  the first signs of life from the wines.
To celebrate, we'll be presenting a series of these Spring Specials starting with our friends,  the segment sponsors of Tasting Room Radio.
Enrico in the Cowichan Valley, Moon Curser in Osoyoos, The Hatch in West Kelowna.
Next week Hillside, one of the first on the Naramata Bench.
 Celebrate the future with a glass of wine with your family and friends. It's Spring 2021
Develyn Barker –  The 'Artful Dodger' of The Hatch (West Kelowna)
 If you've never been there, it's almost impossible to describe the talented community gathered at The Hatch. However, their smarts and passion show in the wines.
The leader is the Fagan of the Okanagan,  winemaker Jason Parkes. JP is the hub of a wine-making wheel called The Hatch.
Please let me give you an example.
Hatch World includes:
Crown and Thieves                                         Spirit and Fizz
Black Swift Vineyards                          Cactus Fruit
Screaming Frenzy                                           The Hatching Post Brewery
Truck 59 Cidery                                     Proper Man – New album 40 Elephants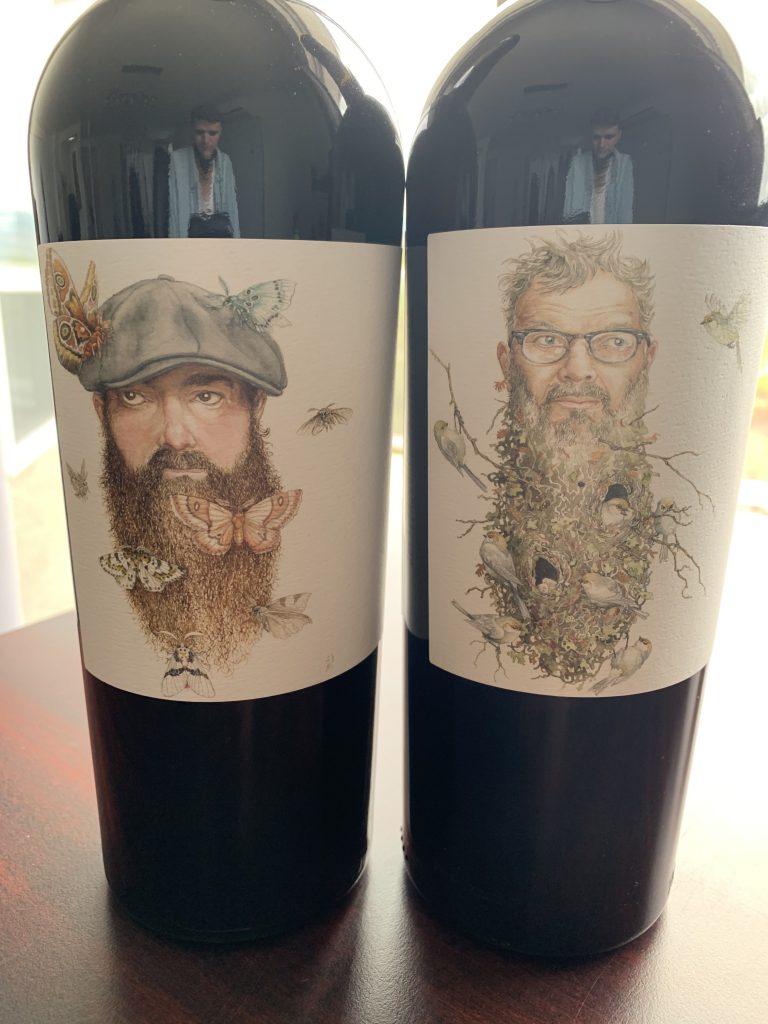 (Fifty Shades of J and Fifty Beards Old)
This segment is just a small piece of the whole wine picture at The Hatch.
Spring Wine Releases  from Crown and Thieves
2020  Mr. Hickenbothom – Chardonnay
2020 Pinky Blinders – Rose
2020 Little Nipper – Pinot Gris
2020 Winemakers Wench – Blend (Chard. Roussanne. Pinot Gris. Viognier)
 2014 – Scoundrels Punch  $29.00  Amazing blend. 6 years in the barrel. (Hello?  6 years – 29 Bucks?)
2017  Broken Wing – Merlot $38.99
2017 The Arch Doxy – Cab Franc $44.99
And then a tease of two new big reds. (in the photo above)
Fifty Shades of J
Fifty Beards Old.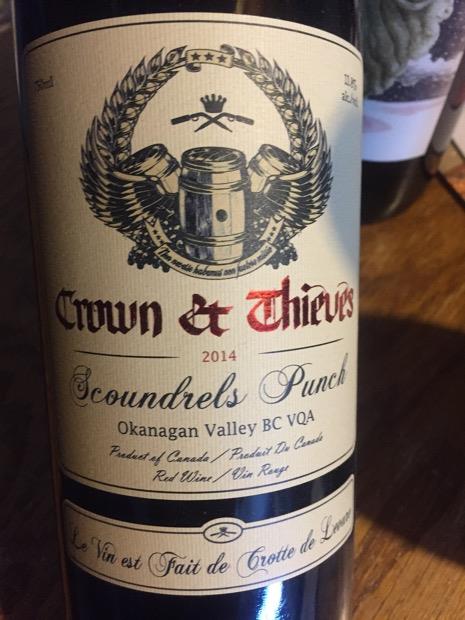 AND they're just getting started. Coming up – new wineries, new wines, new ideas.
They will be announcing four new wines every Friday in May
Thanks to our guest Develyn Barker,  The Artful Dodger, and his boss Fagan.

Beata and Chris Tolley – Founders and leaders at Moon Curser (Osoyoos)
(Best small winery in Canada and the #2 winery of the top 25 in Canada)
They make a lot of everything at Moon Curser. All with new labels.
Keep an eye out for:
Roussanne Marsanne
Moonlit Viognier Bubble
Dolcetto
Touriga National
Tannat
Syrah. Tempranillo. Petit Verdot.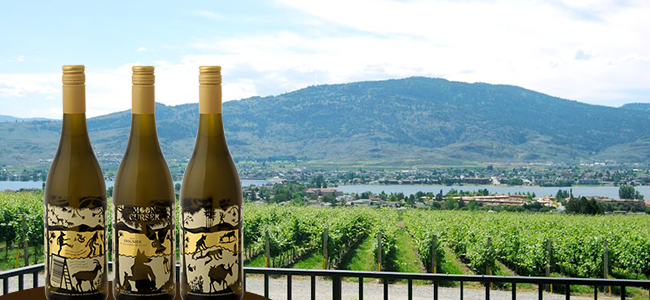 New Spring Releases include:
2020 Arneis. The "little rascal" of Piemonte . Also called Barolo Bianco. They believe it's the only one grown in Canada. $25.99
2019 Border Vines. 62 Cab/15 Cab Franc/9 Petit Verdot/9 Malbec/5 Carmenere . Big Bold Bordeaux $27.99
2019 Dead of Night. 53 Tannat/47 Syrah. Can be cellared up to 10 years. $39.99
2019 Malbec $31.99. Cellar 7-10 years.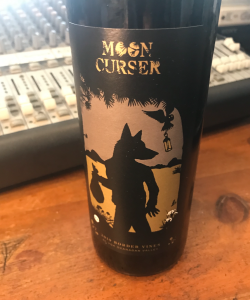 Moon Curser can be contacted online, tastings arranged and wine discovered and purchased.
They open right after May long weekend.

Lorin Inglis – GM of Enrico Winery (Cowichan Valley)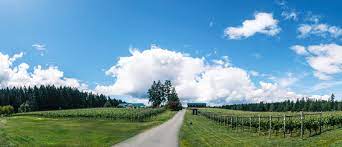 They're open for business at Enrico. And weather permitting there's live music on the patio Saturdays starting May 8.
Here are your 2021 Spring Wine  Releases from Enrico in the Cowichan Valley:
Two bottles of fine bubble.
Celebration (Pinot Gris) $25.50
Revelation (Pinot Noir) $25.50
Coronet  Reserve Petit Milo  $26.50
Tempest Ortega $22.75
Shining Amour (Pinot Gris) $22.75
Red Dragon – a really interesting Pinot Noir Rose $21.25
Lorin teases us with a new field blend that's coming. And a little info about the annual  Cowichan Wine Festival all August.
STORIES WE'RE WORKING ON:
Hillside – Spring Releases and a new Chef
Alderlea says Hello
More new Spring Wine Releases from
Clos du Soleil
Tightrope
Roche