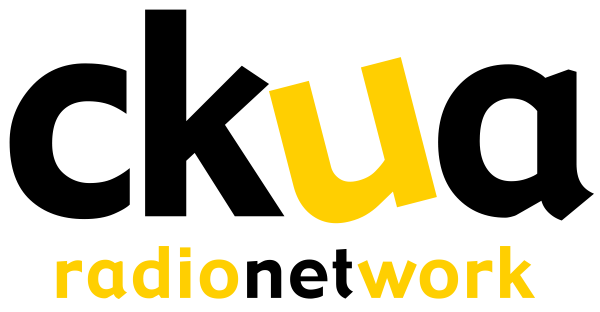 The CKUA spring fundraiser was a huge success. Met and matched  the 1 Million Mark Sunday dinner time.
Everyone – donor audience and staff – took several days to reset and here we are, back in  our places and spaces.
After two weeks of talking, I am seriously committed to numbing the mouth and playing all the songs and artists you wanted to hear and I wanted to play.
Many Thanks to all you donors  from myself and Allison Brock ( Wide Cut Country)  for taking us to the top.
FYI – Last Sunday between 3-6 pm you raised almost $100,000.  Yowza.
So here's two hours of almost non-stop music that you asked for in your donation and several that I  wanted to play for you and ran out of time. As we said on the Sunday
Coulda
Shoulda
Woulda
GOTTA
-TDM
PLAYLIST:
| | | |
| --- | --- | --- |
| Mulligan Stew | May 8 2021 | |
| TDMulligan – The Stew | www.mulliganstew.ca | |
| Maybe I'm amazed (live) | Paul McCartney and Wings | Wings over America |
| One love – People get ready | Bob Marley and The Wailers | Legend |
| Fire on the Bayou | The Meters | Fire on the Bayou |
| Rita is gone | The Marcus King Band | Marcus King Band |
| Hush Money | Lake Street Dive | Obviously |
| WWW.WINEBC.COM | The Stew – Coming UP Amy Winehouse & Hozier | www.mulliganstew.ca |
| Cupid | Amy Winehouse | Back to Black (Deluxe) |
| Jackie and Wilson | Hozier | Hozier |
| Are we running our of love? | Amy Helm | What the flood leaves behind |
| I put a spell on you | Annie Lennox | Nostalgia |
| Slow Train | The Staple Singers | Soul folk in America |
| Love and Happiness | Al Green | I'm still in love with you |
| www.mulliganstew.ca | Mulligan Stew Podcast – The Strippers Union | Spotify Apple Podcasts Google Play |
| Hearts & Bones/Mystery Train/Wheels (live) | Paul Simon | The Concert in Hyde Park |
| Mulligan Stew – | www.mulliganstew.ca | |
| Good to me as I am to you | Aretha Franklin (Eric Clapton) | Life in 12 bars |
| While my guitar gently weeps | The Beatles (Eric Clapton) | The White Album |
| Peace Love and Understanding | Wilco | Spotify Singles |
| Crash into me (live) | Dave Mathews Band | DMBLive Trax Vol 6 (Fenway park) |
| Hallelujah | Brandi Carlille | Spotify Singles |
| Chocolate Jesus | Tom Waits | Mule Variations |
| www.coyotesbanff.com | Mulligan Stew Podcast – The Strippers Union | spotify apple and google podcasts |
| What is Hip (live) | The Tower of Power | Live and in Living Colour |
| Cruisin for a love (live) | J Geils Band | Full House |
| I won't back down (live) | Tom Petty and the Heartbreakers | An American Treasure |
| TDMulligan – The Stew. Year 26 | www.mulliganstew.ca | |
| Acadian Driftwood (Remastered) | The Band | Northern Lights Southern Cross |
| Mulligan Stew Podcast – The Strippers Union | Rob Baker (The Hip) and Craig Northey (Odds) | Double Album The Undertaking |
| | | |