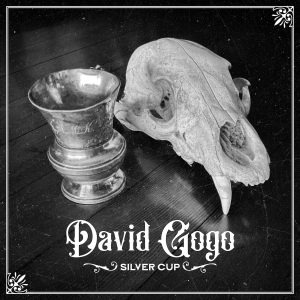 David GoGo releases Silver Cup Friday. Produced by Steve Mariner up on GoGo Mountain above Nanaimo.
Acoustic blues..a lot less electric guitar and more early blues sound.
I LIKE it.
Dave joins us from the front porch of The Ranch.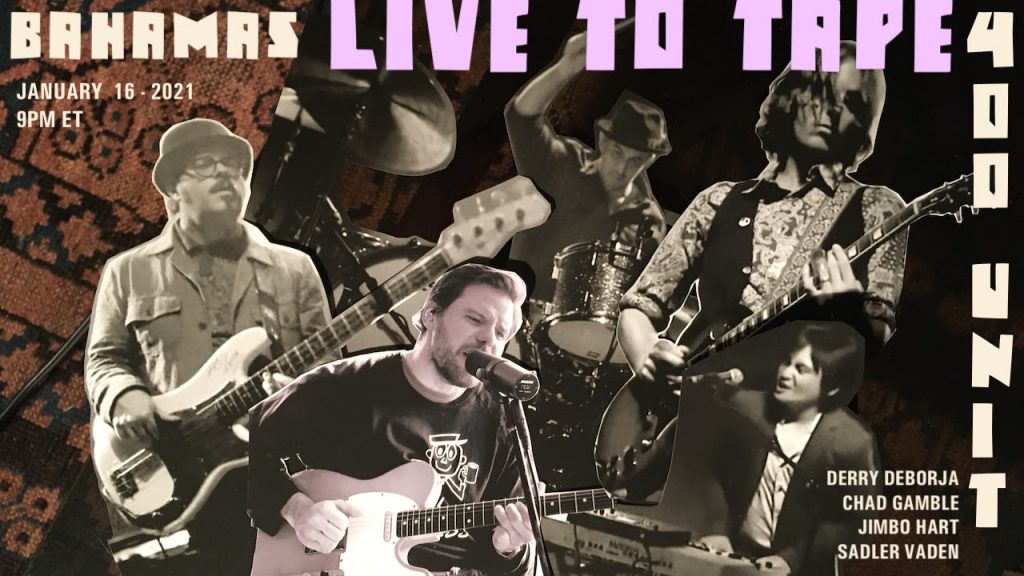 Afie Jurvanen – stage name Bahamas – continues to seriously raise his profile.
Saturday night be will be headlining Webster Hall in NYC as part of his So Sad Tour and he'll be sitting down with me to talk about Live to Tape Vol 1.
If you haven't seen his YouTube videos – do check them out.
He based himself in his studio in Halifax and then dialed in rhythm sections in LA and Nashville and more.
He's reimagining his songs with Steve Ferrone (Tom Petty) Nathan East (Everybody including Clapton)  Jason Isbell's The 400 unit – Dawes..lots more
And this is VOL 1…lots more to come.
We also salute the birthdays of John Lennon and Jackson Browne
The complete Bahamas interview will drop right after the Stew finishes.
Details at Mulliganstew.ca
Happy Thanksgiving All
PLAYLIST:
| | | |
| --- | --- | --- |
| Mulligan Stew Oct 9 2021 | Guests – David GoGo and Bahamas | |
| c'mon everybody | Eddie Cochran | Greatest Hits |
| Coming Up David GoGo Interview | www.mulliganstew.ca | |
| Can't you see what you're doing to me | Colin James | Open Road |
| Lavitory Lil (live stream) | Jann Arden | Lavitory Lil Live |
| You don't miss your water (til your well runs dry) | William Bell | Stax 50 years |
| Waiting for the World to change | John Mayer | 2006 Continuum |
| You really got a hold of me | The Miracles | Hitsville |
| www.coyotesbanff.com | Happy Thanksgiving | |
| Troubles a coming | The Rolling Stones | single from Tattoo You Reissue – rarities CD |
| Bleach Blonde Blues | Larkin Poe | Venom and Faith |
| Wasted Days | John Mellencamp and Bruce Springsteen | Wasted Days |
| www.mulliganstew.ca | Coming UP – David GoGo Silver Cup Album | |
| Farmer John | Los Lobos | Native Sons |
| David GoGo Interview | with TDMulligan | |
| Silver Cup | David GoGo | Silver Cup |
| David GoGo Interview | www.mulliganstew.ca | |
| Some things never change | David GoGo | Silver Cup |
| David GoGo Interview | with TDMulligan | |
| Takes a lot to laugh. Takes a train to cry | David GoGo | Silver Cup |
| David GoGo Interview | www.mulliganstew.ca | |
| Blues for dollface | David GoGo | Silver Cup |
| www.mulliganstew.ca | Next – In Hour Two – Bahamas Interview | Year 26 |
| Reelin in the years (live) | Steely Dan | Alive in America |
| Wysteria Lane | Goose | Night Lights |
| Wheat Kings | The Tragically Hip | Fully Completely |
| In and out of love | The Harpoonist and the Axe Murderer | A real fine mess |
| Coming UP – Bahamas | www.mulliganstew.ca | |
| Watching the wheels | John Lennon | Double Fantasy |
| Still looking for something | Jackson Browne | Downhill from everywhere |
| The complete Bahamas interview – MulliganStew Podcast | Subscribe on Spotify. Google Play. Apple Podcasts | www.mulliganstew.ca |
| Afie Jurvanen – Bahamas Interview | www.bahamasmusic.net | |
| I got you babe | Bahamas | Live to Tape Vol 1 |
| Afie Jurvanen – Bahamas Interview | The complete interview on MulliganStew Podcast right after show | www.mulliganstew.ca |
| Half your love | Bahamas | Live to Tape Vol 1 |
| Afie Jurvanen – Bahamas Interview | The complete interview on MulliganStew Podcast right after show | www.mulliganstew.ca |
| Trick to being happy | Bahamas | Live to Tape Vol 1 |
| Afie Jurvanen – Bahamas Interview | www.bahamasmusic.net | |
| Little record girl | Bahamas | Live to Tape Vol 1 |
| Happy Thanksgiving ALL | The complete interview on MulliganStew Podcast right after show | www.mulliganstew.ca |
| Not cool anymore | Bahamas | Live to Tape Vol 1 |
| | | |
| | | |