Welcome to the first Stew of December 2021!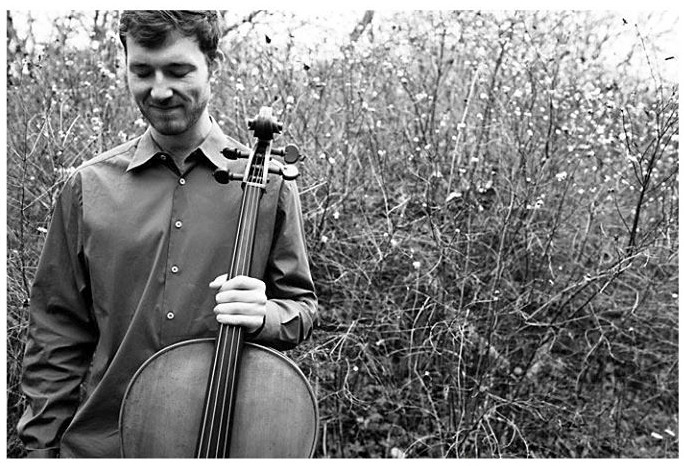 Eric Wright, a founding member of the Juno winning The Fretless,  is the guest.  Their album Open House is #1 on the CKUA Top 30.
That means it got the most plays last week. Every one of the hosts can play anything they like,  so to get the most plays of ANY album is a triumph.
Eric says the Fretless are modern folk. To the ear, they sound like a rock band with violins, violas, and Eric on cello.  They happily share their creative space with other artists.
I've chosen four to talk about and play
Dan Mangan – Troubled Mind
Celeigh Cardinal – Earthly Days
Nuela Charles  – Stay
The Bros Landreth – Let it lie
This is one fine album.  Eric Wright ends The Stew in the second hour.
Also in that second hour
Blood Sweat and Tears
Robert Plant and Alison Krauss
Jon Batiste
Willy Nelson
The Band and Steely Dan (both live)
Hour One includes New tracks from
Joey Landreth
Darlene Love
Kenny Roby and Amy Helm
The Hip
Nathaniel Rateliff
Brandi Carlile
Plus
Ray Charles
Tom Petty
2 from the Rolling Stones
Randy Newman
CoCo Love Alcorn
Los Lobos
Carole King
Darlene Love
Enjoy and stay safe.
-TDM
PLAYLIST:
| | | |
| --- | --- | --- |
| The Stew Dec 4 2021 | | |
| Welcome to Year 26 of Mulligan Stew | special guest -#1 on CKUA Top 30 – The Fretless | |
| Two Trains | Joey Landreth | All that you dream |
| Someday | Los Lobos | Just another band from East LA |
| Mr Fit it | Darlene Love | Single |
| Survivor | Nathaniel Rateliff and the Night Sweats | The Future |
| Up on the roof (live ) | Carole King | Live at the BBC |
| www.mulliganstew.ca | Coming UP – Brandi Carlile, CoCo, Randy Newman & Stones | |
| You and me on The Rock | Brandi Carlile with Lucius | In these silent days |
| Unbreakable | CoCo Love Alcorn | Wonderland |
| I think it's going to rain today (live) | Randy Newman | Randy Newman Live |
| www.coyotesbanff.com | Coming up – Interview with The Fretless | |
| Shine a light (live) | The Rolling Stones | 50 Years of The Rolling Stones |
| Down the road apiece | The Rolling Stones | Not fade away |
| Don't do me like that | Tom Petty and the Heartbreakers | Greatest Hits |
| This is Muligan Stew | Next – Amy Helm. Ray Charles and The Hip | |
| Too much to ask | Kenny Roby and Amy Helm | Highway Butterfly (The spirit of Neal Casal) |
| Imagine | Ray Charles and the Harlem Gospel Choir | Sings for America |
| The last of the unplucked gems | The Tragically Hip | Road Apples (Deluxe) |
| The Stew – with tdmuligan | www.mulliganstew.ca | |
| Bruise Cruise | Scarey Goldings with John Scofield | single |
| www.mulliganstew.ca | Coming UP – The Fretless, Blood, Sweat etc, Jon Batiste, Stelly Dan | |
| You made me so very happy | Blood, Sweat and Tears | Blood, Sweat and Tears |
| High and Lonesome | Robert Plant and Alison Krauss | Raise the Roof |
| Adulthood | Jon Batiste | We Are |
| Mulligan Stew www.mulliganstew.ca | Willie, The Band, Steely Dan and The Fretless Interview | |
| On the road again | Willie Nelson | The Collection |
| It makes no difference (live) | The Band | The Last Waltz |
| Kid Charlemagne (live) | Steely Dan | North East Corridor – Steely Dan Live |
| Eric Wright (The Fretless) Interview | www.thefretless.com | New album Open House |
| Stay | The Fretless with Nuela Charles | Open House |
| Eric Wright (The Fretless) Interview | www.thefretless.com | |
| Troubled Mind | The Fretless with Dan Mangan | Open House |
| Eric Wright (The Fretless) Interview | Complete interview coming up on Mulligan Stew Podcast | |
| Earthy Days | Celeigh Cardinal | Open House |
| We thank Eric Wright and The Fretless | www.thefretless.com | |
| Let it lie | The Fretless with The Bros Landreth | Open House |
| Gone Gone Gone | The Everly Brothers | Gone Gone Gone |
| | | |