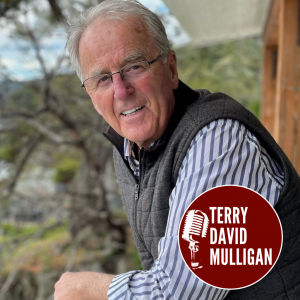 For me…2022 will be about trying to find "balance" in my life.
Between my love of what I do and the complete love of my growing family.
So, to start a brand new year, after two chaotic ones, you and I start with a playlist that's balanced.
Between tracks and artists that made an impression on a lot of people and tracks that pull the heart.
Between music for meal prep and music to prime the New Years Pump.
I went back to the years playlists and the songs that jumped out at me made the list.
Thank you and be safe and enjoy your 2022.
-TDM
PLAYLIST:
| | | |
| --- | --- | --- |
| Welcome to Mulligan Stew- 2022 | www.mulliganstew.ca | Jan 1 2022 |
| Done tore your playhouse down | King Biscuit Boy with Richard Bell | Badly Bent Best of King Biscuit Boy & Gooduns |
| I put a spell on you | Alan Price | The price to play |
| Johnny B Goode | Chuck Berry ( Johnny Johnson) | Rock and Roll Rarities |
| The Stew for 22 with tdm | www.mulliganstew.ca | |
| Pride and Joy | Marvin Gaye (Earl Van Dyke) | Hitsville |
| How many more years | Howling Wolf (Ike Turner) | The Definitive Collection |
| Old time rock and roll | Champion Jack Dupree | Golden Selections |
| Mulligan Stew 2022 | Mulligan Stew Podcast Rick Mercer – Talking to Canadians | |
| Thunder Road | Bruce Springsteen E St Band ( Roy Bittan) | Born to Run |
| Hide your love | The Rolling Stones (Ian Stewart) | Goats Head Soup |
| Dixie Chicken | Little Feat (Bill Payne) | Dixie Chicken |
| TDMulligan – The Stew | www.mulliganstew.ca | |
| Sleeping | The Band (Rich Manuel and Garth Hudson) | Stage Fright ReMix |
| Mulligan Stew for 2022 | www.mulliganstew.ca | |
| It's all right | Jon Batiste | Soul – soundtrack |
| Old memories (Originals) | Alicia Keys | Keys |
| www.mulliganstew.ca | Mulligan Stew Podcast Rick Mercer – Talking to Canadians | |
| Take me to the Pilot | Elton John | Elton John 1970 |
| Piano Man (live) | Billy Joel | Live at Shea Stadium |
| The Stew – 2022 | Mulligan Stew Podcast Rick Mercer – Talking to Canadians | |
| False Prophet | Bob Dylan | Rough and Rowdy Ways |
| Goodbye Jimmy Reed | Bob Dylan | Rough and Rowdy Ways |
| Tumbling Dice | Linda Ronstadt | Simple Dreams |
| Can't let go | Alison Krauss and Robert Plant | Raise the Roof |
| Crying (live) | k.d.lang | Live by Request |
| www.coyotesbanff.com | Coming UP – Colin James. Leeroy. Bahamas.Dan Lanois. Santana | |
| Down on the Bottom | Colin James | Open Road |
| Native Son | Los Lobos | Native Son |
| More love than money | Leeroy Stagger | Dystopian Weekends |
| Modern Man | Bahamas with Madison Cunningham | Live to Tape Vol 2 |
| Mississippi | Larkin – Poe | Venom and Faith |
| Whiter shade of Pale | Santana – Steve Winwood | Blessings and Miracles |
| Power | Daniel Lanois | Heavy Sun |
| Mulligan Stew Podcast – Rick Mercer "Talking to Canadians" | www.mulliganstew.ca | |
| Dancing in the Street | Martha Reeves and the Vandellas | Hitsville (59-71) |
| I can't help myself | Four Tops | Hitsville (59-71) |
| (I know) I'm losing you | The Temptations | Hitsville (59-71) |