The Okanagan Reconnect Week Three. South Okanagan
(Presented by Thompson Okanagan Tourism Association)

THE SHOW
What an adventure. Talking, traveling, and tasting our way through the Okanagan.
Moon Curser is our home base this week. Spectacular place! What a great winery Beata and Chris Tolley have created.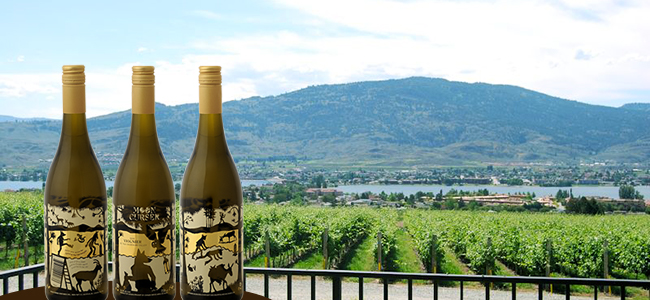 They'll join us for a sit-down interview in Week Five
We Re-Connect with –
John Weber –  Co-owner and winemaker at Orofino Vineyards  (Similkameen Valley)
John brings two of his best wines. The  2019 Chardonnay (Fantastic) and his 2020 Gamay (Sublime)
(check out the interview on video. On our website or our YouTube channel)
@orofinowinery
Bill Eggert – Owner & winemaker at Fairview Cellars. (Golden Mile)
Wild Bill brings two nice surprises. 2020 Sauvignon Blanc (Sauv/Sem) "my oyster wine"
And the engaging  2019 Crooked Post Pinot Noir. (Interview also on video)
@fairviewcellars
Justin Hall – Estate Winemaker at Nk'Mip (Osoyoos)
With many fine wines to choose from, Justin poured the beautiful 2019 QQ Pinot Noir and the delightful 2020 White Merriym.  (Interview also on video) 
@Nk'MipCellars
Executive Chef Jeff van Geest – Miradoro at Tinhorn Creek (Golden Mile)
Jeff talks about the staffing problems that all restaurants have been having. It's tough  times  in the Okanagan and some restaurants are cutting down hours and days in order to stay open. Jeff is revealing,  enlightening, and a damn fine chef.
@miradororesto
Thank You TOTA – www.totabc.org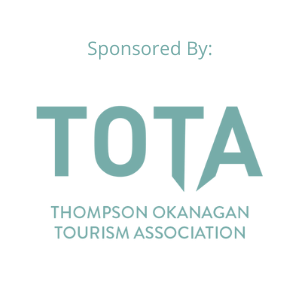 STORIES WE'RE WORKING ON:
Next Week –
At Noble Ridge (OK Falls)
Leslie D'Andrea Owner  Noble Ridge
Benoit  Gauthier Winemaker/Vineyard Manager  Noble Ridge
John Skinner – Owner Painted Rock (OK Falls)
Terry Meyer Stone – Pres Mayhem Wines. Also pouring Meyer Family (OK Falls)