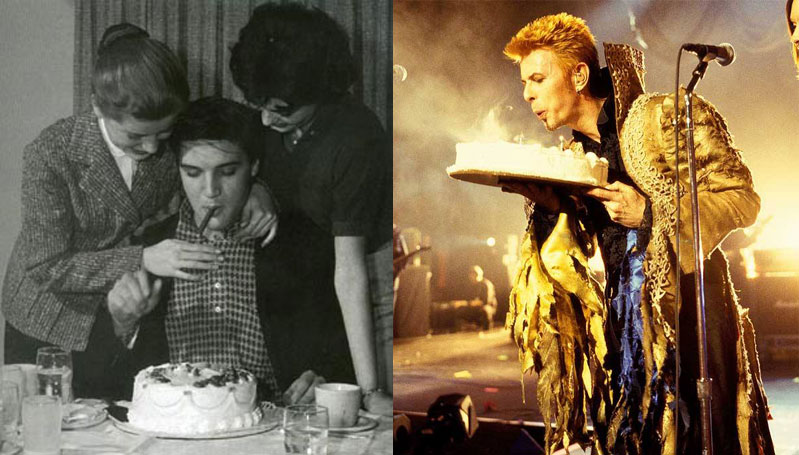 When you think about the history of popular music – especially Rock & Roll, the names of Elvis Presley and David Bowie are always at the top of the list. Amazingly, they were born on the same day Jan 8  – Elvis in 1935 and David Bowie 1947.
I thought it was time to have a listen to artists influenced by both.
Everyone has a little Elvis in them. From The Clash to Bruce Springsteen. Bowie's influence wasn't just with words and music. David showed that you could write and become a character.  Then change that character every several years. Elvis stayed Elvis right up to the end. Bowie was constantly changing and bringing his fans along with him.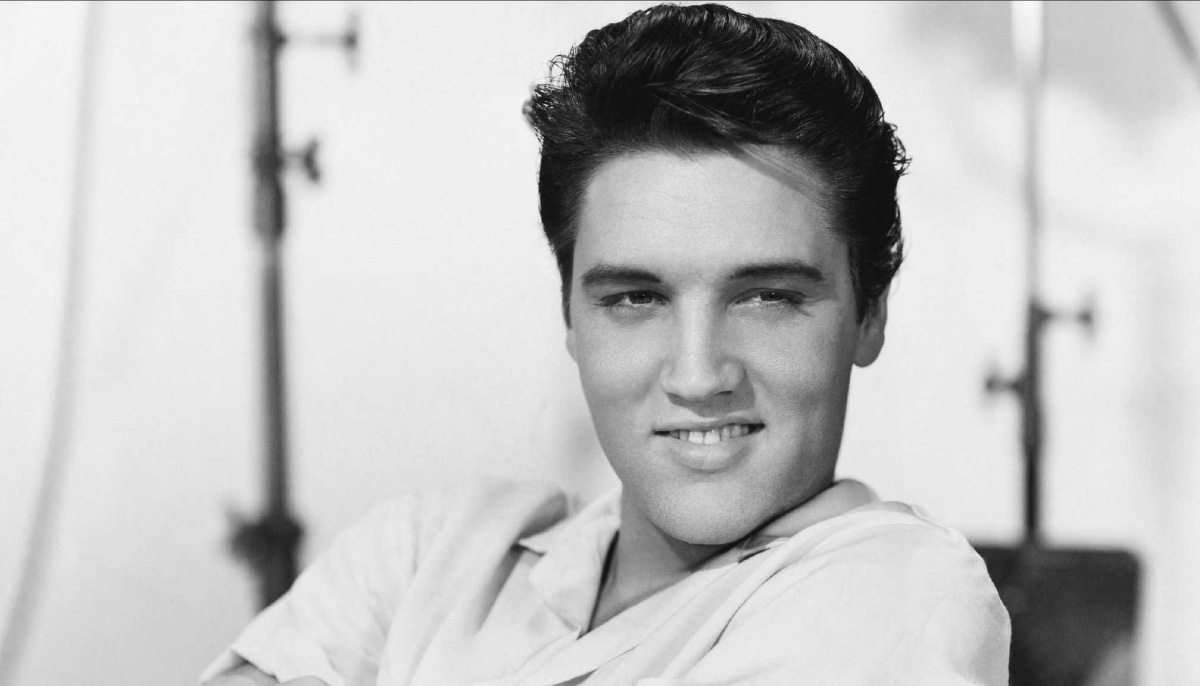 The feature includes artists influenced by both.
For Elvis  – Paul Simon, Ry Cooder, Billy Cowsill, Clapton, Norah Jones (Little Willies), and  Bob Dylan.
For David Bowie – Queen, Mott the Hoople, Peter Gabriel, Natalie Merchant, Rickie Lee Jones.
PLUS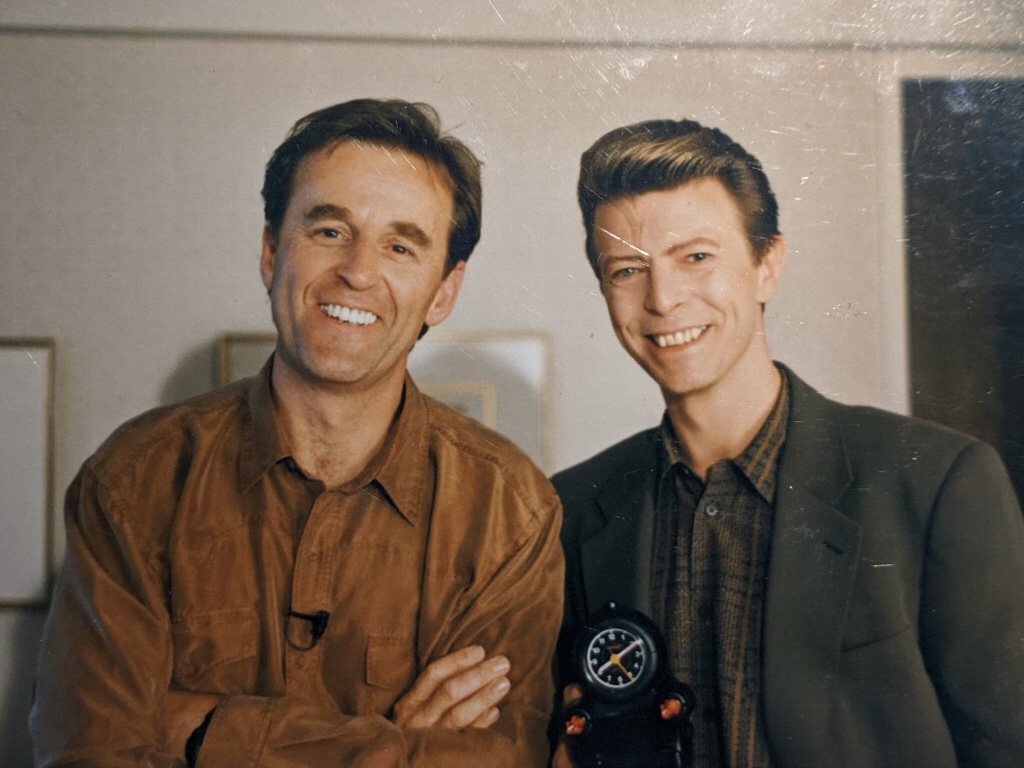 And I found a small portion of a much longer interview I did with David Bowie many years ago. (Thanks to Duke for the audio save)
Bowie talks about leaving his characters behind, his first impressions of touring the USA, and whether his fans have followed him through his various personas.
The Mulligan Stew Podcast is Brent Butt…who has hit the stand-up road again.
Jan 20 in Canmore and the 21st at the Arden.
The Zoom recording can be seen on the Mulligan Stew YouTube Channel as well. Click the tab at the top of the page
Terry
PLAYLIST:
| | | |
| --- | --- | --- |
| Mulligan Stew 2022 | www.mulliganstew.ca | Special Guest – David Bowie |
| Today is Elvis' birthday | Billy Burnette | single |
| Hearts and Bones/Mystery Train/Wheels (live) | Paul Simon | Live in Hyde Park |
| Blue Suede Shoes | Ry Cooder | The slide area |
| www.mulliganstew.ca | Podcast – Brent Butt Corner Gas | |
| Teddy Bear (live) | Billy Cowsill | Billy Cowsill Live |
| HoundDog | Eric Clapton | Journeyman |
| Love me | The Little Willies (Norah Jones) | The Little Willies |
| Can't help falling in love with you | Bob Dylan | Dylan |
| That's all right mama | Elvis Presley | A boy from Tupelo |
| www.deanehouse.com | www.rivercafe.com | |
| Who will confort me | Melody Gardot | My one and only thrill |
| Comfort Me | Fiest | Metals |
| I've got a feeling | The Beatles | Let it be |
| Mulligan Stew Podcast – Brent Butt | www.mulliganstew.ca | Tonight – David Bowie Interview |
| Anyway the wind blows | JJ Cale – Eric Clapton | Road to Escondido |
| You got to be you | Corey Wong | You got to be you |
| Coming UP – TDM and David Bowie | www.mulliganstew.ca | |
| Lazarus | David Bowie | BlackStar |
| All the young dudes | David Bowie. Ian Hunter. Mott the Hoople | All the young dudes – Extended edition |
| Rebel Rebel | Rickie Lee Jones | Traffic from Paradise |
| Heroes | Peter Gabriel | Scratch my back |
| Space Oddity (live) | Natalie Merchant | Live in Concert |
| Coming UP – David Bowie and TDM interview | www.mulliganstew.ca | |
| I will wait for you | Blue Rodeo | When you were wild |
| It's David Bowie's Birthday | Here's an interview from TDM's Much West Days | |
| David Bowie MuchWest Interview | Complete Interview coming to MulliganStew Podcast | |
| Under Pressure | David Bowie and Queen | Bowie – Legacy |
| Chasing Rainbows | John Mellencamp | Strickly a One Eyed Jack |
| www.mulliganstew.ca | This week – Podcast is with Brent Butt – Corner Gas | |
| Not fade away | The Rolling Stones | Not Fade Away |
| www.nobleridge.com | Coming up – Van the Man & The Other Elvis | |
| Astral Weeks | Van Morrison | Astral Weeks |
| Alison (live) | Elvis Costello and Neil Young | Bridge School Concerts |
| | | |