THE NARAMATA SHUFFLE
(Foxtrot. Moraine. Four Shadows)
THE SHOW
We hope you enjoyed our five week, 25 interview road trip through the Okanagan.
Along the way we ran into our pal Tina Baird from the Naramata Bench Wineries Association.
We've known each other a long time. Through film sets, festivals and movie premiers.
During our day on the Naramata Bench Tina somehow got us a table at the Naramata Inn for dinner.
As we departed an incredible meal, Tina  let me know that if I had any extra time she had three stories she thought wine fans  would appreciate.
Her suggestions became this show. Thank you Tina!
This weeks guests are:
Dwight Sick.   Chief Winemaker Moraine Winery (Naramata Bench) www.morainewinery.com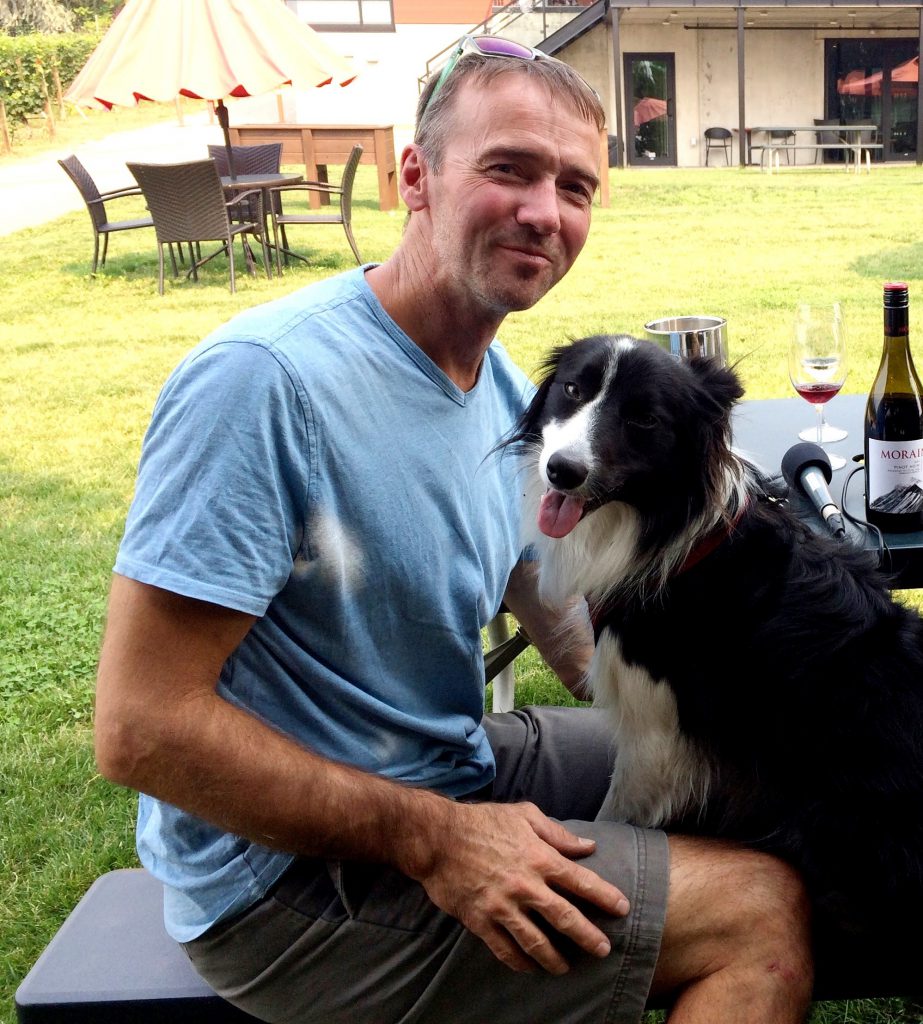 Really fine winemaker. 10 years at Stag's Hollow. Now the Chief winemaker at Moraine on the Bench.
Pouring 2018 Reserve Riesling. Clone 49 (elegant. beautiful long finish)  2019  Pinot Noir Clone 777. (Classic Bench Pinot. Bliss)
"this bench is like Goldilocks. Not too hot. Not too cold. Just right"  Dwight Sick
Nathan Todd  President and GM  Foxtrot Winery (Naramata Bench) www.foxtrotwine.com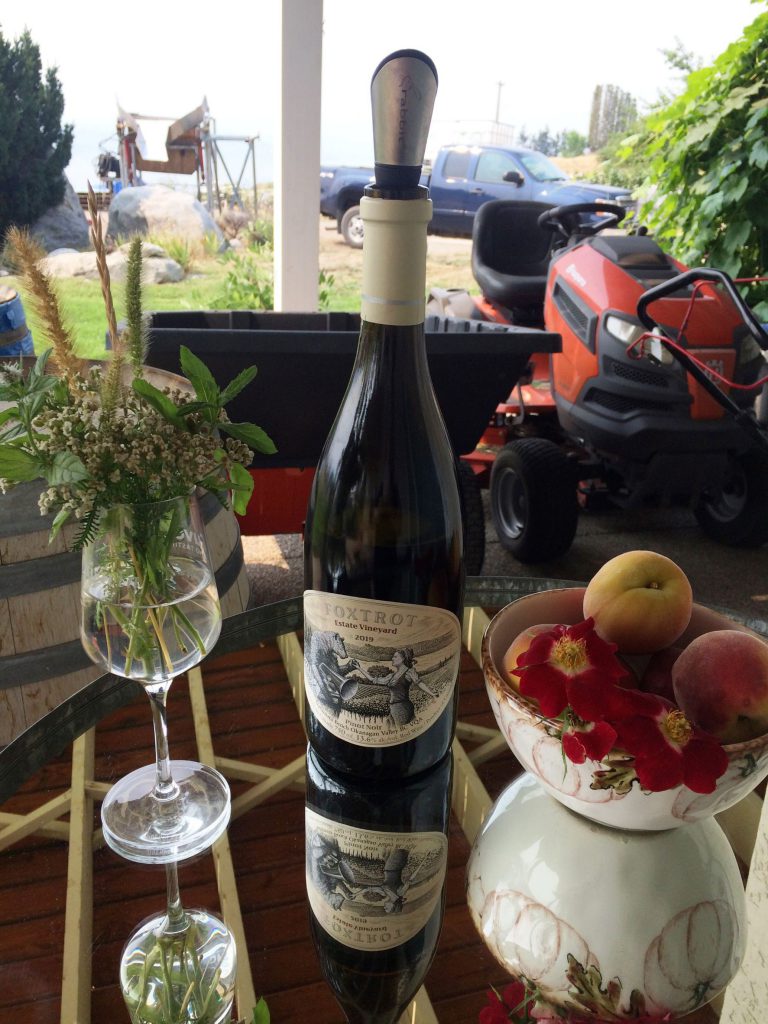 Even though he made his name working in very serious wine sales out of  New York City he did have a early connection to the Okanagan Valley.  Harvesting  fruit to make ends meet.
Years later  he blind tasted a Foxtrot Pinot. It may have changed his life. He never forgot that wine and years later convinced his wine friend Douglas Barzelay to eventually buy the winery from the Allander family.  Barzelay is one of the  World's leading authorities on Burgundian wines. Their wine consultant is Veronique Drouhin from Domaine Joseph Drouhin. Torsten Allander's son Gustav was retained as winemaker. Quite a team.
Nathan poured:
2 versions of Foxly Rose 2019/2020 (both instantly likeable. $24)
An Estate Vineyard 2019 Pinot Noir.  (everything a great Pinot should be. texture. balance. Defines a long finish.)
Wilbert and Joka Borren – Co-founders/Co-owners of Four Shadows. (Upper Bench . Naramata) www.fourshadowsvineyard.com
What a great story. Joka and Wilbert were pig farmers in Lacombe Alberta with four growing sons. They dreamed of moving to the Okanagan and being farmers there. That's exactly what they did. They bought a forgotten vineyard on Upper Bench and decided to bring back the vineyards and plant their own vines to then sell the fruit to wineries.
Along the way it made much more sense to become a winery and Four Shadows was born. The name is from a photo of their four sons.
Did I mention they had no wine knowledge but they knew how to farm pigs. I mean, how tough can it be to grow grapes?
They had amazing mentoring from Lindsay and Graham O'Rourke at Tightrope and consultant Pascal Madevon.  It paid off. They learned well.
You say "Pigs to Pinot"  They say "Swine to Wine."
They poured
20o20 Rose 2020  Riesling Classic, 2020 Riesling Dry, 2020 Riesling sparkling, 2018 Pinot Noir  and 2018 Merlot.
Thank you Tina Baird, Naramata Bench. Thank you Barry and Carol Beecroft for "the swim".
STORIES WERE WORKING ON: