The Return of Top Drop / 2022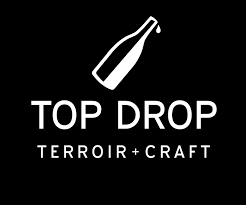 THE SHOW
 Like all other events in our day-to-day lives, there was no Top Drop during the pandemic.
However, Top Drop wine fans are a very loyal bunch and I never thought for a minute that there might never be another Top Drop.
Why the loyalty?
"The one wine tasting  of the year you shouldn't miss"
Western Living Magazine
Kurtis Kolt and his partners have dedicated themselves to finding and inviting wineries that display a sense of place and craft.
A great many are organic and all farm sustainably. Some are large but many are small and finding them is like finding a prize.
The participants are so thoroughly vetted, that it makes the invited list feel like an all-star game.
The two-day event took place May 10 & 11 in the very comfortable surroundings at The Roundhouse in Yaletown. 40 international wineries pouring!
As usual, I couldn't get to everyone in the room. But I did stalk and talk to :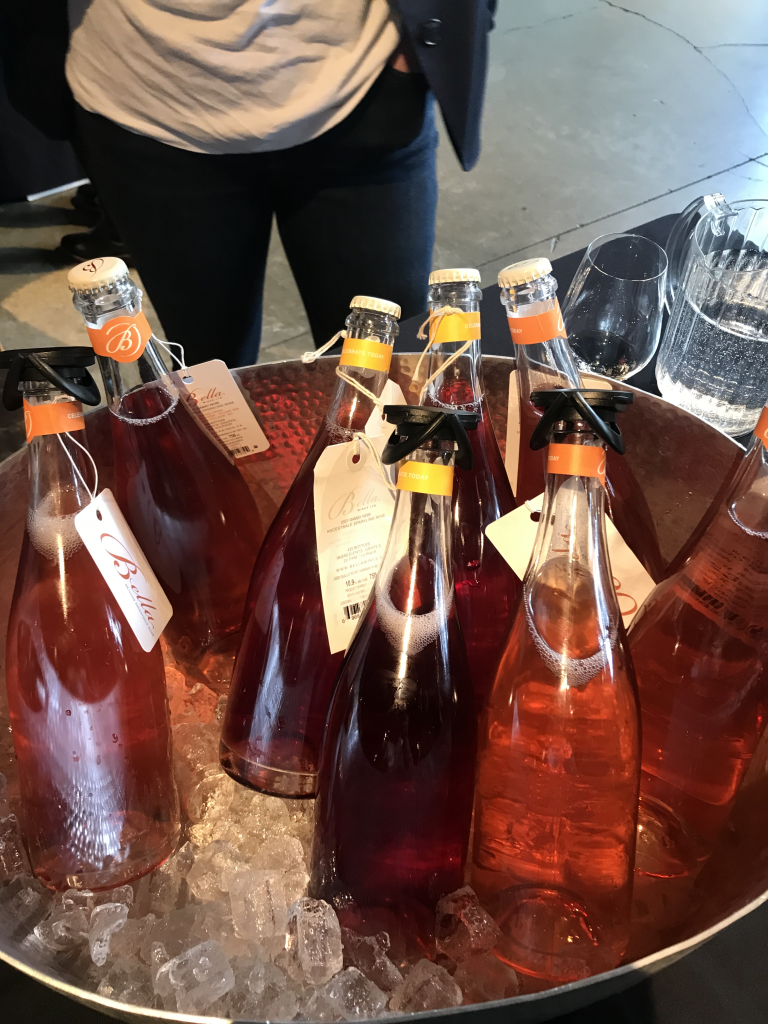 Bella Wines – Jay Drysdale (Naramata Bench) A stellar sparkling wine house focused on single-vineyard expressions. Especially Gamay.
Creek & Gully Cider – Annelise Simonsen and Alyssa Hubert (Naramata Bench) A family farm, 65 acres of Organic Apples. They use apples deemed "undesirable"
Ciders are proudly unfined, unfiltered, and ambiently fermented in the bottle and can. We also talk about saving Okanagan orchards.
Fitzpatrick Family Vineyards – Gordon Fitzpatrick. (Summerland) Focused on traditional method sparkling wine. From 40 acres of vines separated into 12 smaller blocks.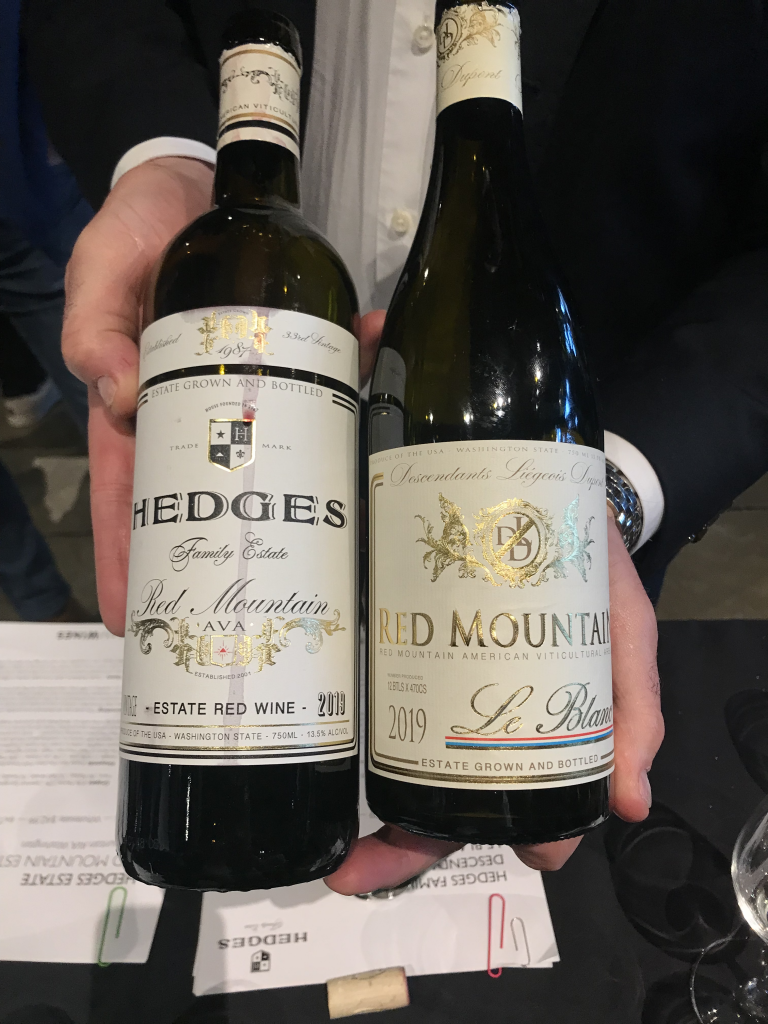 Hedges Family Estate –  Christophe Hedges (Red Mountain. Washington)  Farmers first, winemakers second, the Hedges Family were pioneers of the modern Washington Wine Industry. Christophe leads the next generation.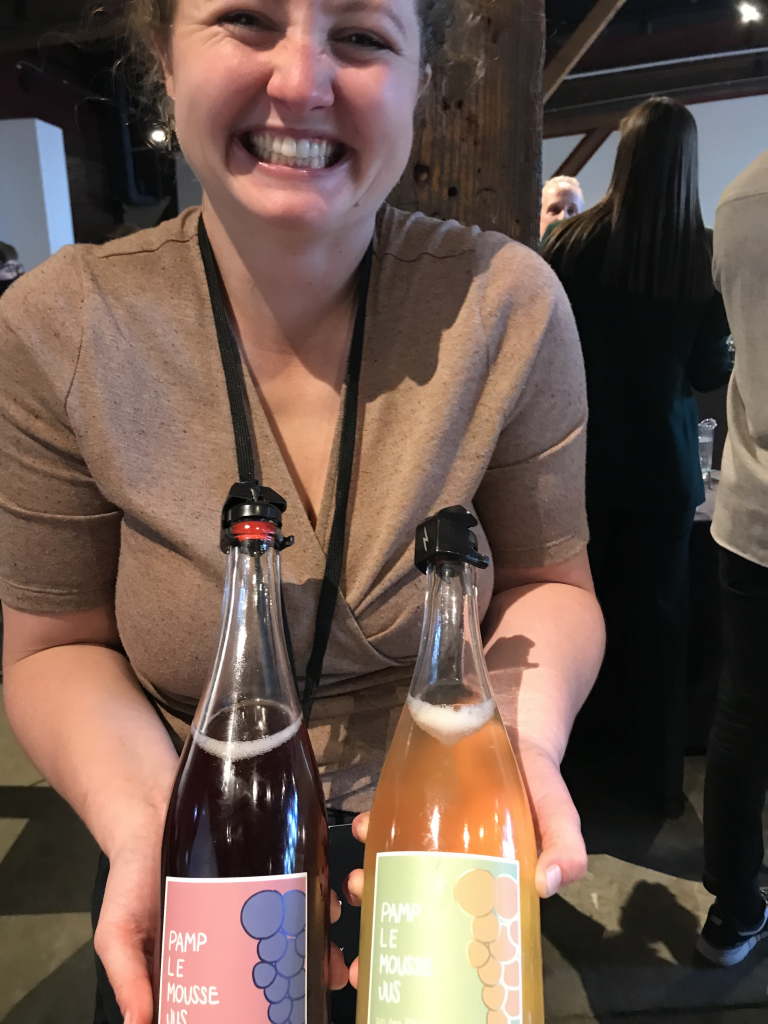 Lightning Rock Winery – Jordan Kubek Winemaker (Summerland) Creating electric, juicy wines. Jordan and Tyler desire to express each vineyard in the glass.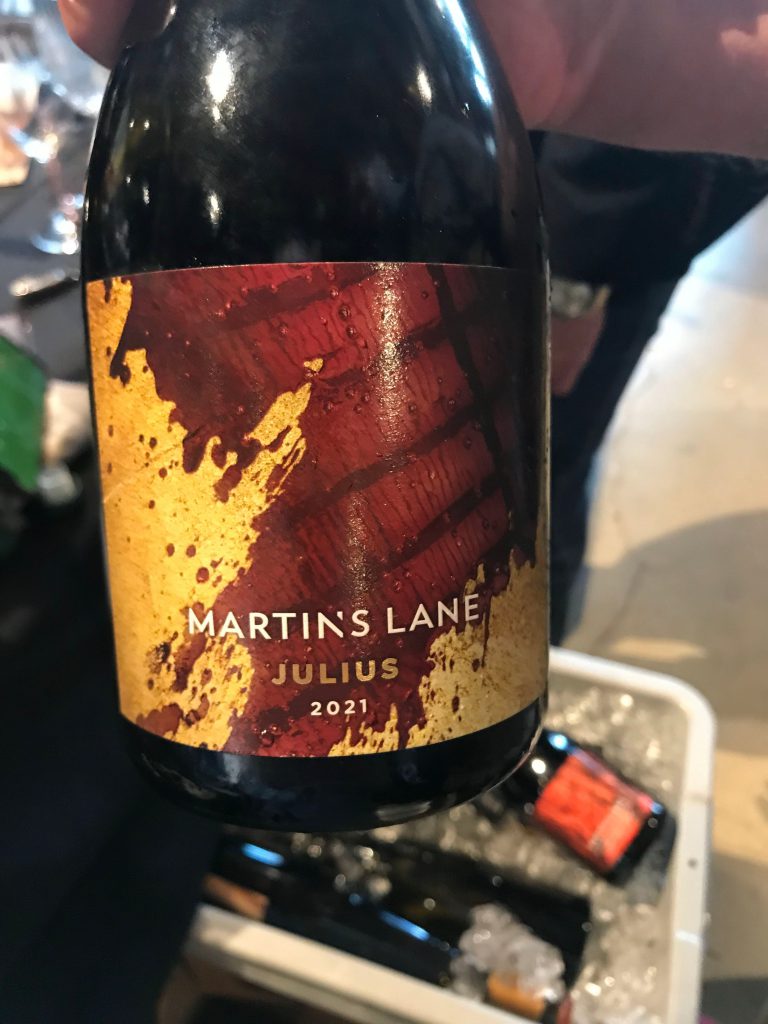 Martin's Lane Winery – Shane Munn Winemaker (East Kelowna) Pinot and Riesling only. Vineyards are farmed and certified organic. Gravity-fed winery. Outstanding wines and winery.
Okanagan Crush Pad – Darryl Brooker New CEO and Matt Dumayne.  Winemaker. (Summerland) What a success story is Okanagan Crush Pad. Creating their own wines Haywire, Narrative, and Free Form. Concrete tanks, native yeasts, and no messing with the wines.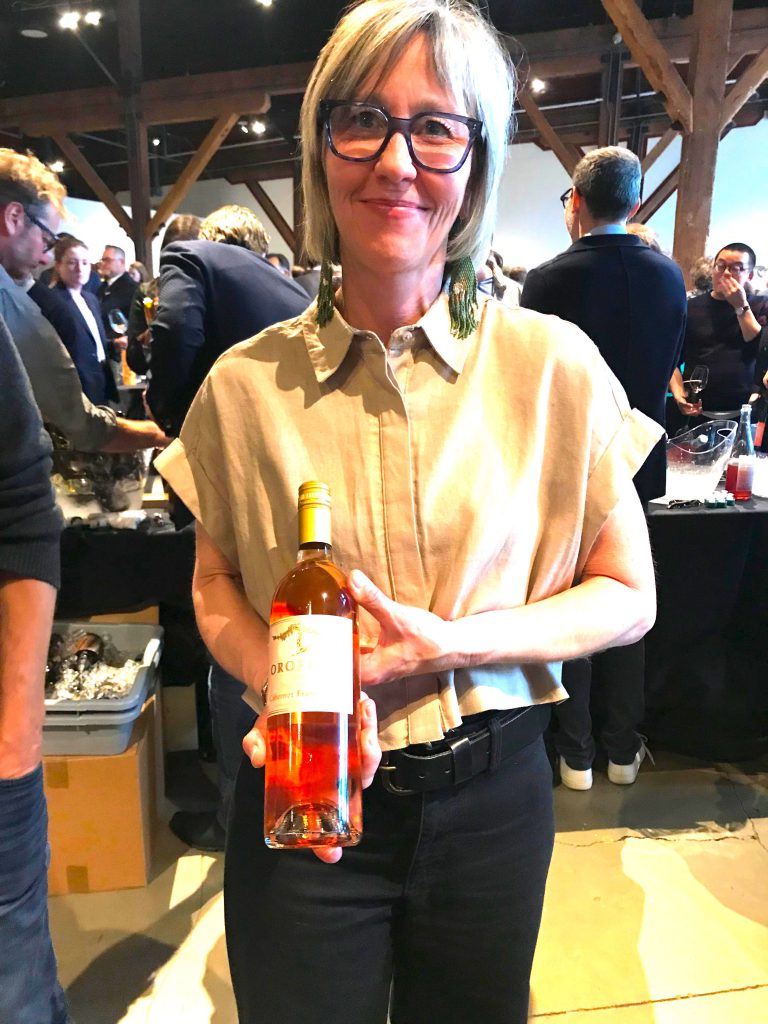 Orofino – John and Virginia Weber. Winemaker & Co-owners (Similkameen Valley) Minimal intervention in the solar-powered, strawbale winery. Premium wines that John described as "gulp able". From beautiful Rieslings to knockout Syrah plus  Outstanding vineyards in a spectacular valley. It all adds up to Orofino!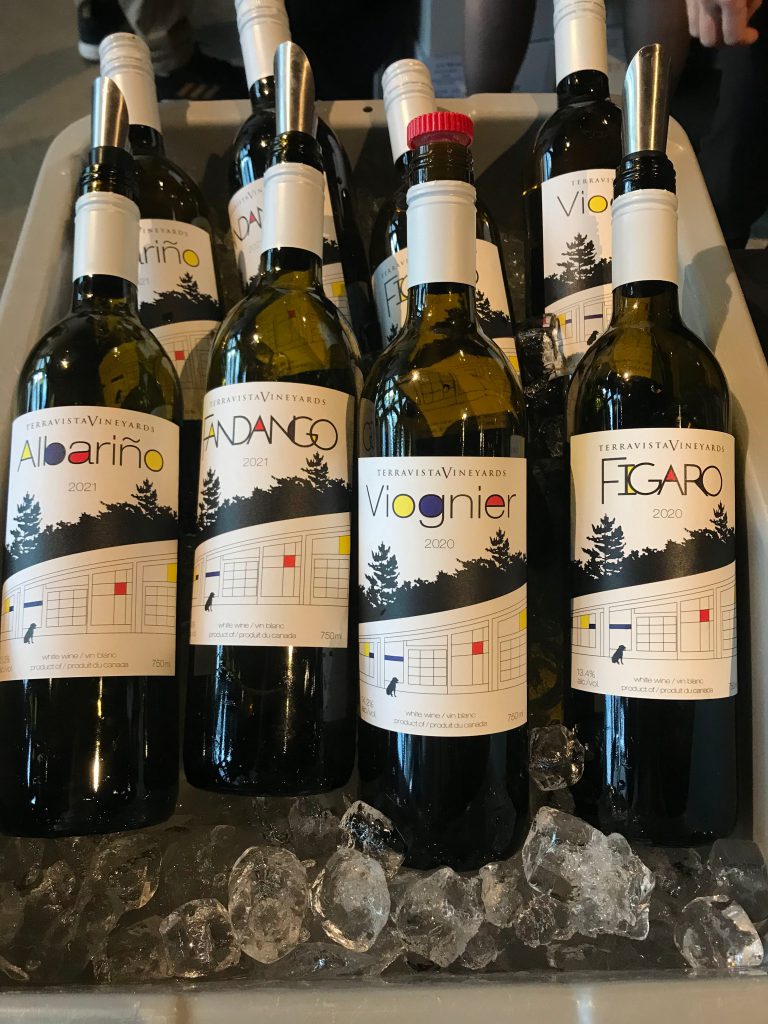 Terravista Vineyards – Nadine Allander Winemaker (Naramata Bench) Producers of small-lot specialty white wines including Spanish varietals: Albarino and Verdejo plus French beauties Marsanne, Roussanne, and Viognier.  A tribute to the vineyards and those who planted them.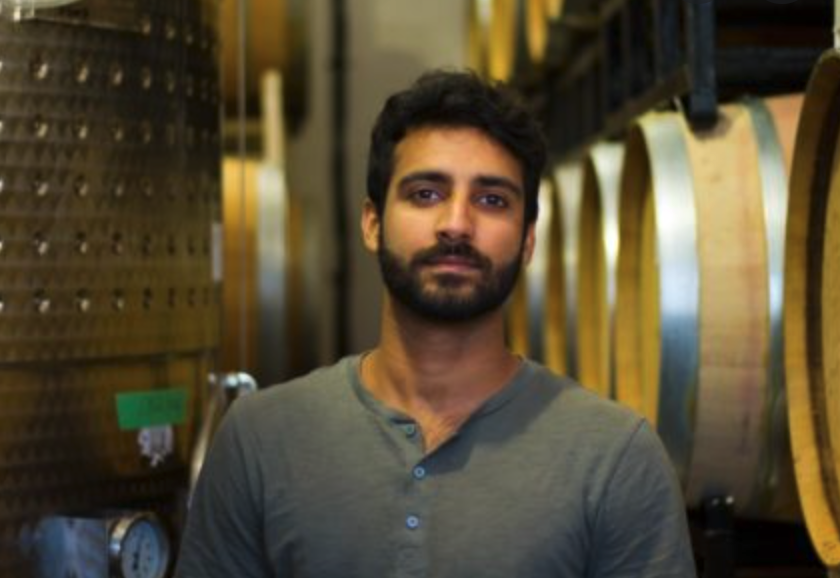 Ursa Major Winery – Rajen Toor Owner/Principal. (South Okanagan. Black Sage Bench) Organically farmed vineyards on prime land. Working with many varietals but especially Bordeaux grapes to see if they can showcase a different side of the grape.  Much buzz about this winery.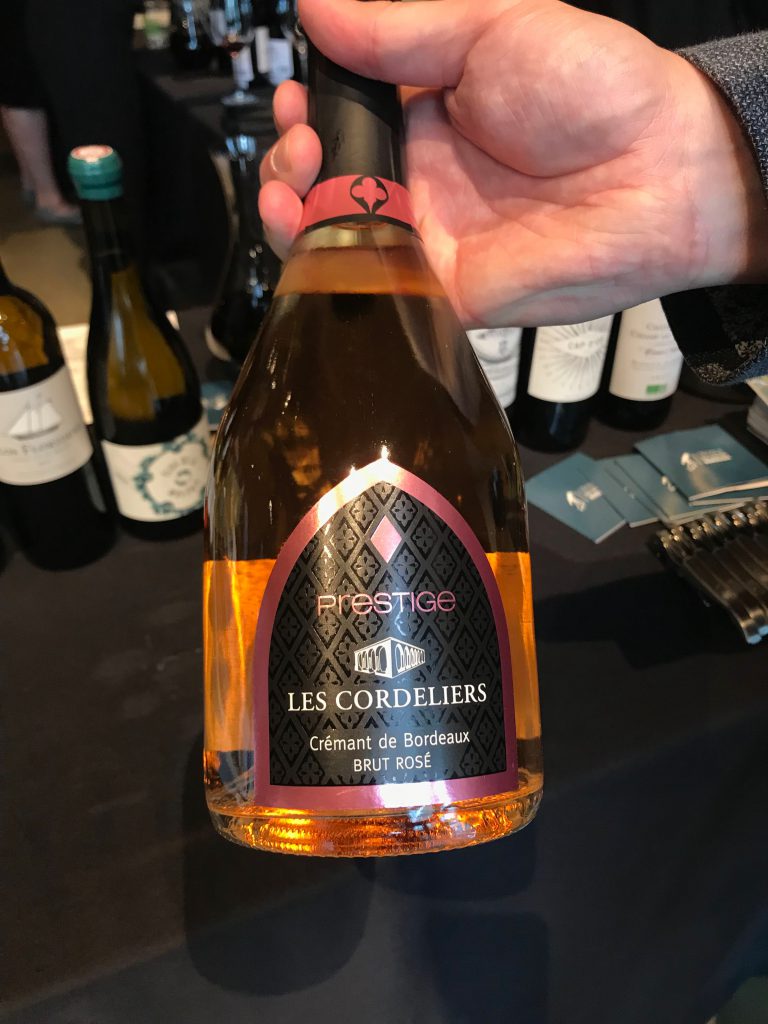 Owen Knowlton – Stable House Award-winning Wine Director. Pouring Wines of Bordeaux
Kurtis Kolt – Co-Founder of Top Drop Vancouver and Wine Educator
STORIES WE'RE WORKING ON
Cowichan Valley –  June is Wine Month
Point Noir  Blind Tasting
Two-Part Vancouver Wine Festival
Sponsor Special
Quails' Gate partners with Martiniuk Family